A RECENTLY compiled list of Australia's top 100 food and drink companies serves to illustrate just how big a financial year 2015 was for the Australian red meat processing sector.
Put together by business research firm IBISWorld, the Top 100 list based on 2015 sales revenue identifies 16 companies closely aligned with red meat processing, further processing or value-adding sectors.
Some have shown meteoric rises from the previous year, while others are first-time entrants on the list, based on large surges in sales revenue.
A good example is Victorian processor, G & K O'Connor, which saw revenue growth of 41.7 percent over 2013-14, rising from position 90 to position 76 on the list (revenue $233m).
As Beef Central has reported countless times over the past two years, 2014 and 2015 delivered record processing throughput years, as producers faced with drought conditions across large parts of Eastern Australia offloaded cattle in record numbers. This turnoff cycle fortunately coincided with record demand from established customers and emerging export markets like China. So it is perhaps little surprise that red meat processors featured as prominently as they did on last year's list.

In IBISWorld's 2015 Top 100, JBS Australia maintained its sector-leading position at number 4, sitting below dairy giant Fonterra (1), beer producer Lion (2) and Coca-Cola Amatil (3), but above Murray Goulburn (5).
The report suggested JBS Australia's turnover in beef, lamb and goatmeat rose from $3.295 billion to $3.641b, but the figures did not include revenue from Australian Consolidated Food Investments, previously trading as Primo Smallgoods, still reported separately. According to JBS, an increase in raw material costs was offset by the lower Aussie dollar, which helped maintain the profitability of the Australian operations.
Second largest processor Teys Australia moved up a spot to position 6 in the 2015 list, with revenue for the year ended June 30 last year of $2.915b, up from $2.398b the year before. The company, 50pc owned by Cargill, operates six beef plans and three large feedlots across Queensland, NSW and South Australia, as well as the Teys Food Solutions value-adding business.
Rounding out the top ten were Bidvest (7), Inghams (8), George Weston Foods (9) and Nestlé (10).
While there is some variance in company financial reporting periods, the biggest majority were for the year ended June 30, 2015.
"Since 2012-13, conditions have improved drastically for meat processors," IBISWorld said. "Meat prices have grown strongly due to rising export demand."
Rapid growth in revenue
Other processors recording strong growth included Vitoria's Midfield Meat International, whose revenue grew by 34.6pc to $479m, rising from position 51 to 46, and Sanger Australia, which grew revenue by 27.1pc to $644m in 2014-15, moving up the rankings from position 39 to 36.
What will be interesting will be IBISWorld's 2016 Top 100 Food Companies list compiled later this year, which will inevitably see a substantial slide in revenue for many meat processing companies, based on dramatically reduced slaughter this year and late last year due to herd decline.
Here's a summary of some of the other red meat related companies featuring on IBISWorld's 2015 list: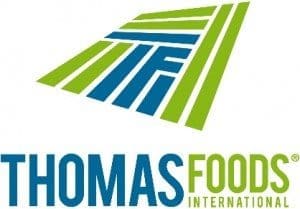 28: Thomas Foods International is one of Australia's largest meat processors, exporting beef and lamb to 80 countries from four plants in South Australia, New South Wales and  Queensland. Revenue: $1.11 billion
30: NH Foods Australia, formerly Nippon Meat Packers Australia, processes beef at three plants at Oakey and Mackay (Queensland) and Wingham (NSW), and a feedlot near Texas. A subsidiary of NH Foods Japan, it employs over 1700 staff and exports to more than 30 countries. Revenue $1.035b
37: Kilcoy Pastoral. This Queensland-based meat processor employs around 750 staff and is headquartered in Kilcoy, north of Brisbane. It specialising in grainfed beef, sold into domestic and export markets. Revenue $601m
53: Fletcher International Exports: Fletcher is an integrated processor and exporter of lamb and sheepmeat products, operating processing facilities in Dubbo, NSW and Albany, WA. The plants have a combined processing capacity of 4.5 million head per year. The company sells 100pc Halal meat in more than 70 markets around the world and employs over 1250 staff across its operations. Revenue: $388m.
57: Top Cut Foods specialises in the manufacture and distribution of beef and lamb-based products. Headquartered in Mentone, Victoria, it employs 630 staff and has operations in Australia, China, Hong Kong, Japan and Korea. Also known as Simplot TC, it is a wholly-owned subsidiary of US-based J.R. Simplot Company. Revenue $349m.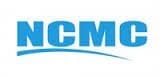 61: The Northern Co-operative Meat Co (NCMC) is located in the north east corner of NSW and has over 1500 producers and operator members. Its plants are located in Casino and Booyong in northern NSW and it processes beef, veal and pork and supplies product to the domestic and international markets, including the US, Japan, Korea and Europe. Revenue $299m
63: Western Australia Meat Marketing Co-operative (WAMMCO) processes and markets domestic and export lamb meat and lamb products. It produces skins, mutton, by-products and offals, has over 2000 participating premium lamb producers, and is based in Western Australia and NSW. The co-operative has approximately 1310 members, employing more than 330 people. Last year WAMMCO declared an annual profit of $10.5m on turnover of $287 million, before payment of pool bonuses to producer members totalling $3.6 million.
64: MC Herd is a Victorian family-owned meat processing facility supplying Australian lamb and beef to the local and overseas markets. MC Herd is a parent company of a group of operators, including abattoir and smallgoods manufacturer Challenge Meats. Its operations include the value-adding of pork, red meat, chicken and other specialised items for large multinational food processors and food service distributors. Revenue $282m.
70: OSI International Foods: OSI specialises in the manufacture of raw and cooked meat products, including beef patties and meatballs, chicken patties and sausages for the Australian and Asian markets. Major clients include McDonald's restaurants, both within Australia and overseas. A wholly-owned subsidiary of Chicago-based OSI Industries, the company has production facilities in Blacktown, NSW, and Eagle Farm, Queensland. Revenue $252m
Related companies:
Companies on the list which own significant meat processing assets, but which derive the majority of their income from other sources included:
Bidvest (7) South African-owned Bidvest, which distributes major national and international food brands as well as a small range of its own-brand products to a large audience of food service and retail customers. It says Australia was a strong performer last year. Fresh and frozen meat is a relatively new part of the company's business, but it is described as making 'strong progress.'
Manildra Group, (23).  Manildra Group processes around one million tonnes of wheat per annum. It supplies flour, pre-mixes, starches, proteins, glucose, fats and oils and sugar, and its retail division produces The Healthy Baker flour brand. Manildra Group produces 42 different products for the Australian market and exports to 18 countries. In 2014 the company bought the GM Scott Cootamundra lamb and beef processing facility in NSW.
Craig Mostyn Group (7) has a $10 million red meat-rendering facility in Hazelmere, WA and produces fresh pork, seafood, protein meal, tallow, cooking oils and fruit products at its facilities in Western Australia and Tasmania. It employs about 480 people and is headquartered in Freemantle, WA. Revenue $420m.