SOME of Queensland's largest beef processors and cattle lot feeders are bracing for major impacts after learning their supply of coal will be cut off within nine months.
A large number of abattoirs and feedlots in Southern Queensland rely upon coal from the New Acland mine near Oakey to power boilers for steam generation, which is used for powering rendering cookers, sterilising equipment, cleaning and steam flaking stock feed.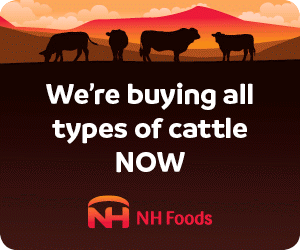 The New Acland Mine has been operating since 2002 and, in its current stage, will run out of coal by June 2020.
The New Hope Group which owns the mine has been locked in a 12 year battle to secure approval to develop Stage Three of New Acland, but has faced opposition and legal challenges from nearby landholders, residents and environmental groups concerned about groundwater impacts.
After a series of court cases the development remains in limbo as New Hope waits for the Queensland government to rule on a pending water licence.
Last month the company said the ongoing delays had left it with no choice but to make 150 workers redundant at the New Acland Mine.
Last week it began sending letters to customers, including several of Queensland's largest beef processors, advising them they would no longer be able to receive coal from the site beyond June 2020.
'We never thought it would get to this'
David Foote from Australian Country Choice, which operates a beef processing plant at Cannon Hill in Brisbane, said most beef processors in South East Queensland which use coal fired boilers have now received closure notices from Acland Mine.
"We never thought it would get to this," he told Beef Central.
"There is forecast to be another 25 to 30 years of coal at Acland but they are not going to be able to mine it by the look of it.
"We've all probably been in denial thinking this closure won't happen, that this mine operation would  be supported by the state government but we just got our cessation of supply letters last week."
Pat Gleeson, General Manager of Oakey Beef Exports, said the looming wind-up will have a significant impact on affected processors, with the closest alternative supply of equivalent heat value domestic thermal coal being at either Clermont in Central Queensland or Kempsey in NSW, but at much higher cartage costs.
"If you look across production, this is just another impact we don't need and we shouldn't have," he said.
"If the State Government was proactive, this should not have dragged on as long as it has.
"You'd be surprised the number of businesses. in the beef trade this will effect, this will have a far greater effect than what people actually think."
Switching to boilers powered by other energy sources such as gas would require major capital investments, a long development time, while gas supply was subject to long-term contracts and maximum daily allowances.
The loss of coal from Acland would also undermine the efficiency and viability of the western rail line which the Southern Queensland cattle industry is trying to revitalise.
It is likely the higher costs of energy required to power boilers in future will ultimately be borne by everyone in the supply chain, from cattle producers through the purchase price of cattle through to consumers paying more at the checkout.
Other businesses likely to be impacted by the impending loss of access to New Acland coal include South East Queensland's major hospitals and manufacturing businesses.
Beef Central understands that an alliance of affected beef processors will be meeting with the Queensland Government to communicate the severity of the looming impacts in coming weeks.