A Queensland man has been killed while working at the Western Meat Exporters goat and mutton abattoir near Charleville, in the state's southwest.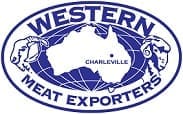 The 46-year-old was pronounced dead at 3.10pm yesterday, after suffering critical injuries in a machinery incident.
Workplace Health and Safety Queensland is carrying out an investigation.
"A Workplace Health and Safety Queensland investigator and inspector are on site making inquiries," A WHSQ spokesperson said in a written statement to Beef Central. "As is the case with all workplace fatalities, WHSQ will prepare a report for the Coroner."
It was been reported in News Limited papers that the worker was killed while using equipment designed to remove pelts from goats.
Police officers have cordoned off the site and have locked down the facility until investigators arrive today.
The Charleville-based processing plant is Australia's largest goat abattoir and processes tens of thousands of animals each week.