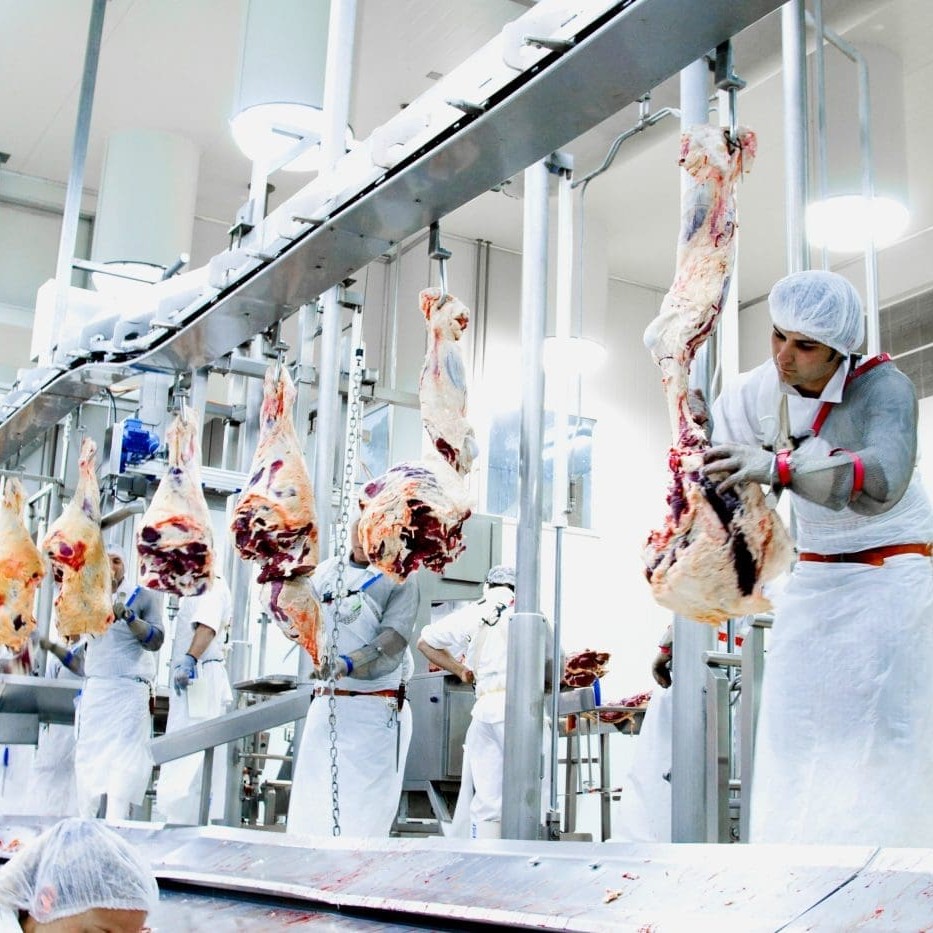 The Eastern States beef kill reached its highest level for the year last week, stimulated by the surge in cattle turnoff and a return to five-day weekly processing rosters after recent public holidays.
Last week's NLRS Eastern States slaughter report produced a tally of 138,747 head, a huge 29 percent rise on the previous week, which was restricted by the Easter Monday holiday.
All Eastern states recorded gains in numbers of between 20 and 46 percent.
While the current week will again be impacted by tomorrow's ANZAC Day holiday, processors in most states will sail into clear air from next week, with a holiday-free run through the next couple of months. The exception is Queensland's Labour Day holiday next week, however some northern sheds are scheduled to kill that day also.
Signs of big cattle movements are in clear evidence across many regions of Queensland and NSW during the back half of April, and pressure is starting to mount on the supply side of the equation.
While some large yardings were recorded at major selling centres last week, this week's saleyards cattle supply will be limited somewhat by the absence of Wednesday sales, and the tendency for Thursday sales after a Wednesday public holiday to be well down in numbers.
Queensland's processing throughput last week reached 73,057, a 30pc rise on the week previous. That number is still not yet close to a 'full kill' above 76,000 head, however, reflecting the scheduled closure of plants like Kilcoy, which gets back to work this week after a 16-day break, and reduced grainfed numbers at several sheds including John Dee and Beef City.
Post flood logistical issues are also playing a part. The Darr River rail bridge between Winton and Longreach is still unserviceable, keeping an estimated 90,000 western cattle from rail services destined for the East Coast. Queensland Rail says the bridge will not be repaired until late July, but pressure is beginning to mount for re-prioritising the project within the new Newman LNP Government. The rail livestock issues are compounding a looming shortage of road transport options in coming weeks, particularly as long-haul cattle begin to flow out of the far west and northwestern regions of the state.
In other states, the NSW kill last week also showed a dramatic 26pc rise, lifting to 34,321 head, while Victoria processed 19,758 head, up 29pc. South Australian numbers lifted 20pc to 6900, while Tasmania was plus 46pc at 4711 head.
There is obvious further potential for rising kills from here, judging by cattle flows over the past fortnight. Both saleyard and direct-to-works consignment streams are showing clear signs of the expansion in numbers, as the transition into winter temperatures and the impact of first frosts on pasture quality takes effect.
Tax issues associated with the period either side of June 30 traditionally also has a bearing on cattle flows.
The only thing likely to alter that scenario would be unseasonal, widespread and heavy rain.
Grid prices soften further
Grid prices in southeast Queensland this week have stayed steady to 5c easier on last week.
Southern Queensland export plants contacted this morning are offering around 360c/kg EU; 335c MSA; 320c 0-2 tooth ox; 315c 4-tooth, 310c 6-tooth; 305c 8-tooth; 290c cow. Mark down 10c on most of those rates for CQ plants.
In grainfed grids expect to secure around 350c MSA 100-day Angus; 340c 100-day 0-2 tooth.
More volume in cattle numbers in coming weeks is only likely to see those selling prices fall away further, in Beef Central's opinion. Don't expect dramatic falls, but an 'orderly, incremental' decline through to mid-year, at least.
Reliable exporter sources this week said processors were currently at around break-even in profitability killing grassfed ox and cow. While that is a lot better than some of the serious losses described on Beef Central earlier, processors are looking at 'getting out of red-ink territory', into positive profit, in order to offset some of the very difficult trading conditions they have experienced over the past 18 months, and replenishing their severely depleted bank balances.
Expect to see processors chasing 10-20c/kg carcase weight profits by mid-year. Do your own sums on that, based on current slaughter cattle rates.
Cow kill, based on selling prices yesterday, was described by a major processor as "still a little in the red", with grassfed Jap ox and yearling beef being "line-ball" in terms of profitability.
While cow kill might earlier have been expected to be in profit by now, given the resurgent demand for 90CL grinding beef into the US, that meat market has fallen away somewhat over the past few weeks. The uncertainty associated with the consumer alarm connected with the Lean Finely Textured Beef crisis has apparently impacted on US grinding beef demand generally.
Secondly, US packers and grinders are now generating more domestic lean through diverting more primal cuts into the grind. That includes items like knuckles, and forequarter meat like clod and bolars, to make more ground beef. That has taken a little gloss off the imported 90CL market for the time-being.
US manufacturing meat importers are taking a more cautious approach in pricing and demand, as a result.