Physical cattle markets this week are approaching a state of panic, as producers struggle to offload unwanted cattle into a slaughter market already bursting at the seams with direct consignment supply.
Without wishing to be seen to be talking the market down, the current state-of-play looks ominous, to say the least, and worse may lie ahead.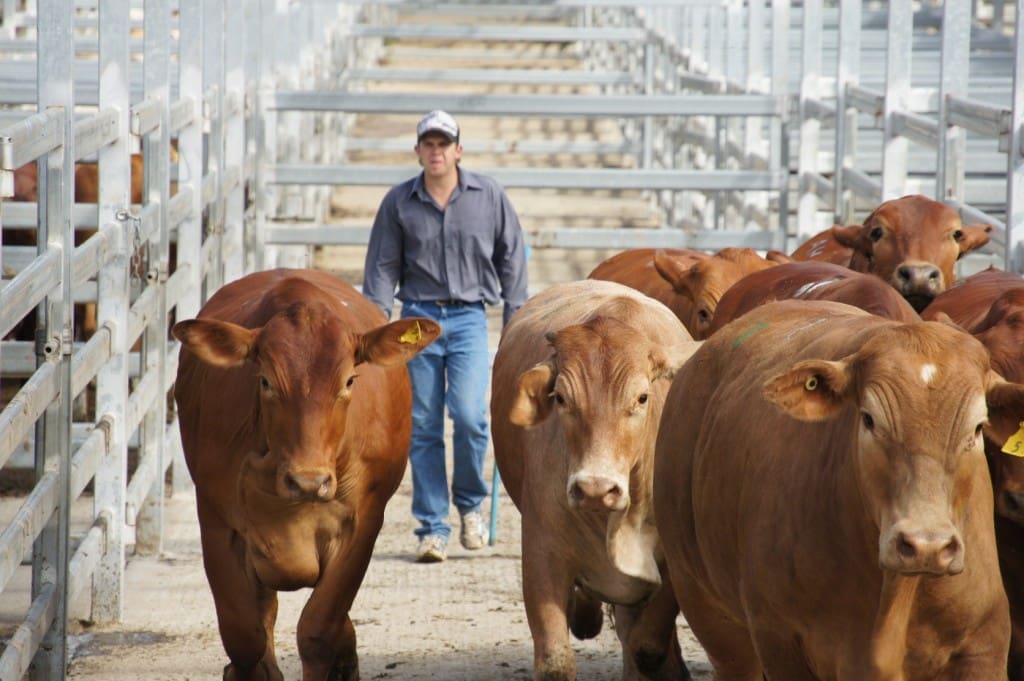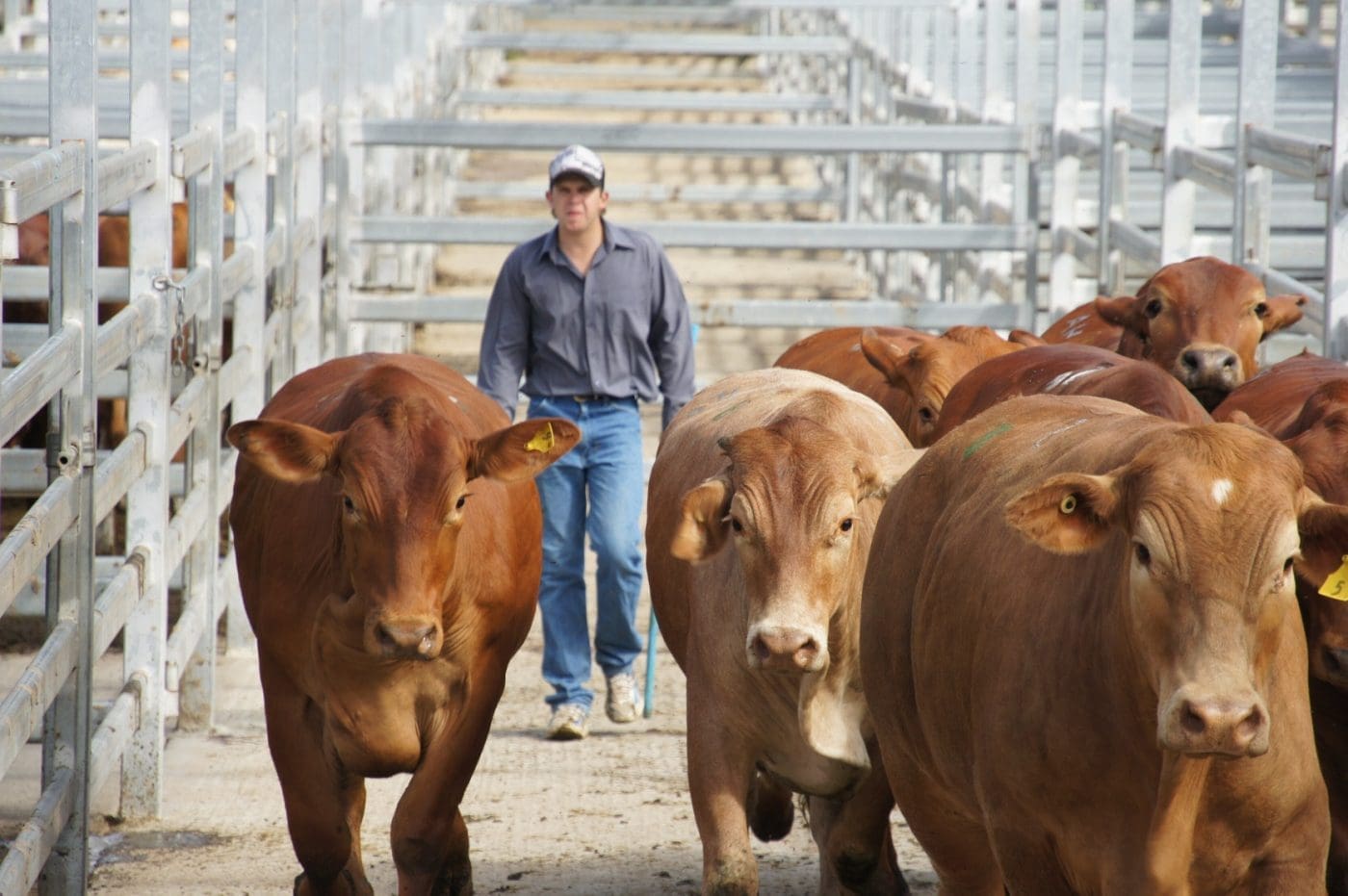 The situation which has rapidly emerged in the past week has taken many market participants by surprise, and largely reflects the onset of winter conditions and the lack of confidence producers across Eastern Australia have in the medium-term seasonal outlook, having gone through hell already, in the past 12 months. Recent references to the prospects for El Nino heading into spring haven't helped.
Last week's Eastern States seven-day slaughter for the week ended Friday showed the recent lag caused by public holidays is now long gone. The Eastern States tally of 168,732 head is within sight of the all-time weekly record set back in March, and was in fact the fourth highest kill ever recorded by NLRS.
The number was another 3.8pc higher than the previous week.
All states were considerably higher, with Queensland +8pc at a massive 87,800 head; NSW was +8pc at 39,000 head; and Victoria +8pc at 29,700 head. SA was the only outlier at -16pc at 7292 head (reasons unknown), while Tasmania was +8pc at 4941 head.
Big female surge
Symptomatic of the state of play in supply at present is the massive jump in cow kill in the two largest processing states. NSW last week went past 50pc of the total kill as females, a rare occurrence, by any standards, while Queensland hit a recent high of 47.8pc.
Female numbers last week would have been higher, one large processor said, except for the abundance of grainfed male slaughter cattle exiting feedlots at the same time, having done their time.
"Eighty percent of our direct consignment booking inquiry this week is for cow," one of the nation's largest processors told Beef Central this morning.
The situation partly reflects the high incidence of empties being found in early preg-testing – a casualty of the repeat weather event last year during mating season. One processor had heard some 'bad numbers' during the current preg-testing season across Queensland. One quarter of females preg-tested on one property, in a 'good quality' breeding district, were PT empty, and closer to 40pc in others.
PT empty cows and heifers are the first to go under current circumstances.
Processors say they have been taken by surprise by the ferocity of the current turnoff cycle, several saying the numbers beggared belief, given what's already happened over the past 15 months.
"Nobody I know would have picked it, and its shaping up exactly the same this week again, if not worse," one processor told Beef Central this morning. "They're lining up everywhere to get cattle killed."
Numbers now look unlikely to ease for the next two to six weeks, at least, with the onset of cold weather, unless there is unexpected rain. The only question now is, how long can the current extreme cattle turnoff cycle last?
The nation's three largest processors all reported heavy space bookings for the next month, either priced or open-ended.
Not surprisingly, southeast Queensland grids have all buckled under supply pressure this week, coming back another 5c/kg on most descriptions (10c in some instances), on top of some 5c declines a week earlier in some sheds.
Tellingly, one large multi-site operator has withdrawn from quoting this week, such is their backlog of cattle already booked forward. Some others are booking space only, to hedge against further spot market price falls ahead. Weekend kills are back on the roster in those sheds where they can be accommodated to try to come with the numbers.
Best quotes seen this morning for direct consignment SEQ cattle included four-tooth grassfed export steer 335c, milk and two-tooth steer 340c and best cows, 305c.
The avalanche of cattle going through direct consignment channels is putting enormous price pressure on the very big yardings being seen this week in physical saleyards. Many processors are operating only selectively in saleyards this week, in the full knowledge that they already have an over-supply of direct consignment cattle on their books.
Consequently there have been some disasters in saleyards pricing reported this week.
Cows that might be worth 290c weight and grade over the hooks have been hit hard, fetching around 235c in some sales in the past 48 hours. The message in that has to be: avoid saleyards at all costs in the current conditions, if direct consignment is a channel producers can pursue.
Saleyards prices, by and large, have fallen 20c/kg liveweight since last week, but more in places.
An Aussie dollar climbing to US93.6c this morning is no help at all to the equation, reducing the competitiveness of Australian exports at a time when we need it most.
Yesterday's Eastern Young Cattle Indicator fell 6.5c to reach 332.5c – back almost 23c in the past seven days.
Early signals from Roma store sale
At this morning's weekly Roma store sale large numbers of cattle were again trucked in on Monday night, with a total of 13,600 head unloaded from trucks. Roma Agents Association decided to hold all cows, including PTIC and store-conditioned cows, until tomorrow's Roma Prime Sale. That still left 12,000 head of cattle to be sold at Roma's store sale today.
In some early sales:
J & J Russell, Hopes Creek Paddock, Roma, sold Charolais-cross steers to 215c for 284kg to return $612.
Golden Grazing, Potters Flat, Yuleba, sold Cross bred steers to 215c for 280kg to return $602.
Tarrina Trust, Tarrina, Tambo, EU Charbray-cross steers to 191c for 325kg to return $622.
J & F Hamilton, Denton, Longreach, sold Charolais steers to 191c for 319kg to return $611.
R & E Cloherty, Reben Downs, Injune, sold Santa steers to 181c for 331kg to return $599.
A & V Rayner, Vera Park, Longreach, sold Santa-cross steers to 173c for 306kg to return $531.