MAJOR Japanese food producer NH Foods, which hold extensive meat processing and lotfeeding assets in Australia, has made its first move into South America, buying a Uruguayan beef processing business for about A$180 million.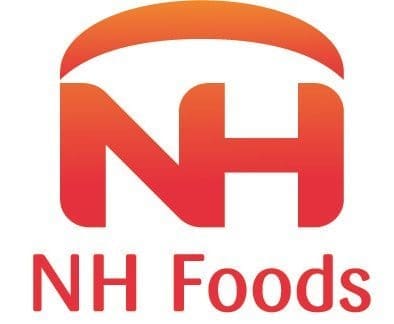 The move comes as Uruguay continues to advance towards re-gaining access to the Japanese export market, after an absence of 16 years.
NH Foods has acquired 100 percent of major Uruguayan beef processor and exporter, Breeders and Packers Uruguay.
The move is part of a global strategy by NH Foods and has given Uruguayan meat exporters increased confidence that their application for a re-establishment of market access to Japan is nearing finalisation. The market closed to Uruguay after Uruguay's last Foot and Mouth outbreak in 2001.
Uruguay has freedom from FMD with vaccination, which while an accepted practice now for access to the US market, is still an impediment to trade with Japan.
Uruguay's 'natural' approach to beef production with HGPs banned from the whole country and strict policies on antibiotic use along with its British breed dominant cattle herd makes it an attractive prospect for future business to the EU and China, let alone the rest of North Asia.
Uruguayan industry sources are hailing the investment as a 'positive sign' over market access prospects.
The country's negotiations with Japan over access were at the "ninth of twelve stages," a spokesman from Uruguay's Ministry of Livestock, Agriculture and Fisheries (MGAP) said. Representatives of NH Foods inspected the BPU facilities last September, and spent time with Uruguay's National Meat Institute learning more about the country's livestock production systems, traceability and other aspects.
Business press in Japan this week quoted the president of INAC, Federico Stanham suggesting that NH Foods' investment decision was based on Uruguay's stable legal and political environment, in addition to its beef industry's food safety performance, livestock traceability and quality of processing.
NH Foods (previously Nippon Meat Packers Australia) is the third largest beef processor in Australia, with export establishments on Queensland's Darling Downs (Oakey Beef Exports); Central Queensland (Borthwicks Mackay); and central NSW (Wingham Beef Exports). The company also owns and operates Australia's largest beef feedlot, Whyalla, near Texas on the Queensland/NSW border, with a one-time capacity of 56,000 head.
While Japan remains an important Australian beef export market for NH Foods, the company has built a diverse grass and grainfed export business around the world. Other key markets include the US, South Korea, the European Union, Canada, Taiwan and China.
In addition, about 20 percent of production is marketed domestically through the NH Foods subsidiary company, Beef Producers Australia.
Like all other beef processors in Australia, NH Foods' beef plants have struggled to secure cattle supply for the past 12 months, as the Australian cattle herd has descended to 20-year lows, due to the impact of drought.