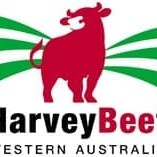 Western Australia's largest processor, Harvey Beef, has a new chief executive officer, following the promotion of chief operating officer Michael Hughes into the senior role, effective from September 23.
Mr Hughes will continue to fill the COO role contemporaneously with discharging his duties as CEO, a company memo to staff said.
Mr Hughes has extensive experience in meat processing operations. he cut his teeth in the industry spending 20 years at Gilbertsons in Tasmania, a fully-integrated beef and lamb processing facility servicing export and domestic markets. This was followed by a short stint as chief executive at the Mudgee Abattoir just prior to its closure in 2003, and four years as managing director of Nippon Meat Packers' NSW subsidiary, Wingham Beef.
He also spent several years with Nippon Meat Packers as general manager and production operations manager at the company's Wingham, Oakey and Mackay facilities.
Mr Hughes joined Harvey Beef earlier this year as COO, and has contributed significantly to the operational performance of the business along with a number of other strategic appointments and operational reviews, Harvey Industries Group chairman John Nicholls said.
Mr Hughes' appointment follows the retirement earlier this year of long-standing Harvey Beef chief executive, Mike Jackson. One of the original directors of Harvey Beef, John McKillop stepped into the role in June on a temporary basis after Mr Jackson's retirement, pending a permanent appointment.
"Mr Hughes, in conjunction with the Harvey management team, will continue to introduce business improvement initiatives throughout the entire business," Mr Nicholls said.
"Harvey Beef is well positioned to take advantage of the various export opportunities presented in the Middle East, Asia and in particular Indonesia and China along with the domestic market, and in each of these areas new initiatives are being explored."
As senior advisor to the shareholders and the board, (former Kilcoy Pastoral Co chief executive) Tony Munns would continue to make on-site visits to the plant to provide support and guidance to management, Mr Nicholls said in a memo to staff.
Harvey Beef operates a large state-of-the-art processing plant 140km south of Perth, processing about 145,000 grass and grainfed cattle each year, and employing about 300 staff.
The business also operates the Harvey Industries boning facility in Fremantle.