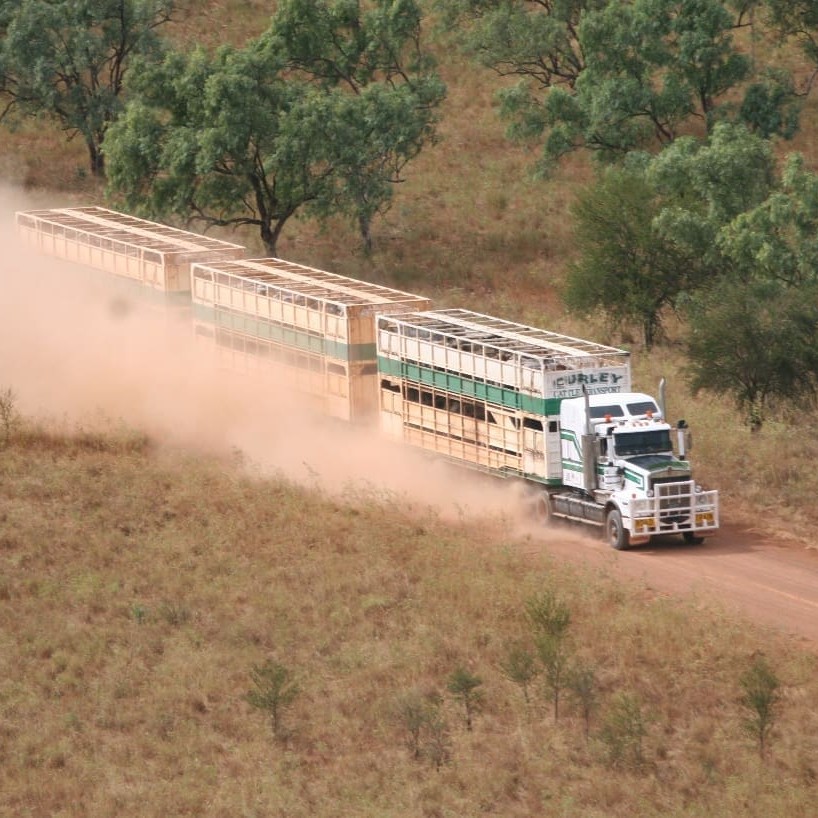 The first significant new abattoir to be constructed in Northern Australia in half a century is a step closer, with construction likely to start soon on a $20 million processing plant in the Kimberley region of Western Australia.
The project's backers, beef producers Jack and Vicki Burton of Yeeda Pastoral Co, and their equity partners, Michelle and Mervyn Key of Kimberley Pastoral Investments, met with WA Agriculture minister Terry Redman in Broome to discuss matters on Saturday.
An agreement has been reached with a Singapore-based company which will provide a capital injection, as well as taking 50 percent of the plant's turnoff, for sale into destinations like China and Vietnam.
Securing an equity partner for the pastoral lease where the venture will be built required a level of approval from the WA Minister for Lands, which happened last week.
A often quoted statistic is that there is currently no beef processing facility in northern Australia north of a line drawn between Townsville and Perth, roughly half the continental landmass.
Mr Burton told the West Australian that the new plant, located between Broome and Derby, should be operational by 2014, by which time it is expected to process at 50,000 to 60,000 head of cattle per year.
The project's backers and WA Ag minister Terry Redman stressed that the plant was not designed to displace live exports, but would instead focus on processing bulls and cull cows that fall outside of live export specifications. Such cattle currently have very little value in the state's northwest.
Mr Redman told Beef Central this morning that the Kimberley and Pilbara region contained around 900,000 cattle in total, providing a good source of raw material.
Saturday's announcement was designed not only to garner support from the Kimberley pastoral community, local and state government departments which were present, but also to officially receive endorsement from the WA Government.
Mr Redman said he was pleased to see the Burtons' confidence in the industry and willingness to take a risk in a project with huge potential.
"I'm looking forward to the day we cut the ribbon on that facility and see this become the sharp point for agriculture in the north," Mr Redman said.
The facility is expected to be completed by September 2013, subject to regulatory and environmental approvals.
Mr Redman confirmed that the WA Government had lent no financial or in-kind support to the project, to this point.
"But when it gets to pre-construction phase, I suspect the project's backers might talk to government about headworks support and other supporting infrastructure, but there has been no direct or indirect investment to this point," Mr Redman said.
"The two unique aspects to this project are that they have bought in an international equity partner, to invest in the supply chain with them; and the 50pc off-take agreement with the Singaporean partners to take a substantial part of the output," he said.
"As food security becomes a bigger issue in the southeast Asian countries to our north, they are going to have to develop more sophisticated trade arrangements. The northern part of WA is well placed here," Mr Redman said. "Longer-term off-take agreements like this one are a good example of that."
There has not been an abattoir functioning in the Kimberley since the Broome meatworks closed in 1994. Before that, meatworks operated at Wyndham and Derby, closing down as a result of the impact of the Beef Slump era from 1974-78.
Mr Burton said he was keen to create opportunities for local indigenous employment and training through the new facility.
Earlier, he bought the disused Gingin abattoir with the intention of processing sheep and goats, and possibly boning quarter beef produced out of the proposed Broome abattoir. He said he planned to use the boning room at the Gingin abattoir for his beef product coming down from the north.
Mr Burton also plans to establish his own beef brand – 'Organic Kimberley Beef' – for international and domestic markets.