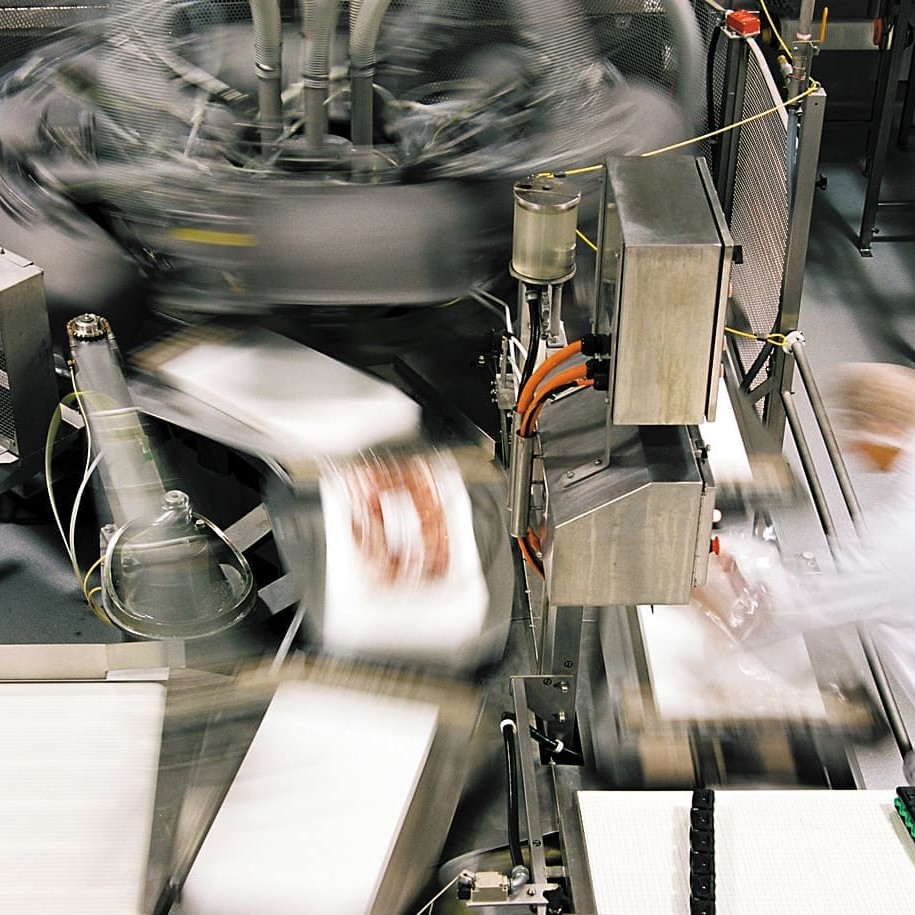 Another large Australian meat processor has received Federal Government support for carbon abatement work, continuing a recent series of similar project approvals.
Low Carbon Australia finance was announced today for an industrial refrigeration upgrade to help the Rivalea abattoir at Corowa in NSW save energy, improve business and reduce its impact on the environment.
Low Carbon Australia has financed two-thirds of the $846,000 refrigeration upgrade project that received Government grant assistance through the Clean Technology Food and Foundries Investment Program (CTIP).
Rivalea is Australia's largest pork producer and a leading pork exporter. The company's managing director Paul Pattison said the refrigeration plant would be upgraded, creating ongoing energy cost savings and directly benefiting the business's bottom line.
"Refrigeration is crucial to meat production, so identifying ways of reducing refrigeration costs is good for business," he said.
Low Carbon Australia's finance meant Rivalea could take advantage of the Australian Government grants, but did not have to find the remaining upfront capital for the project.
Mr Pattison said Rivalea was committed to finding ways to operate more sustainably and reduce its impact on the environment.
"This improvement to our refrigeration will help us reduce greenhouse emissions at our largest facilities at the same time as reducing costs," he said.
Refrigeration consultants Minus40 conducted the energy audit on the site with the assistance of the NSW Office of Environment and Heritage's Energy Saver program, and worked with Rivalea to secure CTIP funding.
Minus40 director Dr Michael Bellstedt said the project would involve installing smart controls and drives and heat recovery devices that improved the efficiency of the abattoir's two-stage ammonia refrigeration plant.
"The improvements will result in reduced electricity and LPG use and using current prices, we're expecting total energy cost savings of more than $195,000 a year, which equates to a 10 percent reduction in total energy consumption," Dr Bellstedt said.
The detailed business case for the project received funding support from the NSW Office of Environment and Heritage (OEH). Energy Saver, run by the Office of Environment and Heritage, offers subsidised energy audits and assistance for businesses in NSW to be more energy efficient and save money on power bills.
Low Carbon Australia chief executive Meg McDonald said LCA's finance was supporting leading Australian businesses like Rivalea, which accounts for 30pc of Australia's pork exports, to remain competitive in a market of escalating electricity and other input costs.
"Businesses can get the advantage now from smart energy efficiency projects to start making bottom-line savings sooner, improve productivity and a boost to their competitiveness," she said. "Low Carbon Australia finance is structured to meet individual business needs, with project cost repayments aligned to the savings from reduced energy use."
Simple payback on the Rivalea project would be about four years, she said.
Rivalea is Australia's largest pork producer with an extensive network of company-owned and contract farms across southern NSW and central Victoria producing pigs for Australian and international markets. Its specialised abattoir, boning and packaging facilities at Corowa are integrated into its production and distribution systems to supply major retailers throughout Australia, Asia and other parts of the world. In Australia, supermarkets, butchers and restaurants stock Rivalea brands including Murray Valley Pork, Family Chef and High Country Pork. Rivalea also manufactures a wide range of stockfeed for livestock producers and horse owners.
Sydney-based engineering services firm Minus40 Pty Ltd was founded in 2000 and specialises in refrigeration and process cooling systems and related technical fields. Minus40 provides consulting, engineering and project management services to government bodies, end-users of refrigeration and process cooling systems, equipment manufacturers and refrigeration contractors throughout Australia and New Zealand. Minus40 is an independent, privately owned company that offers objective technical assessments and supplier/contractor recommendations to clients, and manages the scoping and implementation of refrigeration projects.
Low Carbon Australia is an independent company established by the Australian Government in 2010 to deliver innovative programs to help the move towards a low carbon economy. It provides financial solutions to Australian business, government and the wider community to encourage action on energy efficiency, cost-effective carbon reductions, and accreditation for carbon neutral products and organisations. Since commencing operations, LCA has contracted investments worth more than $60 million, generating a flow of new financing and markets making available more than $200 million in new finance for energy efficiency in the marketplace.