WESTERN Australian mining billionaire Andrew 'Twiggy' Forrest has bought the state's largest meat processing business, Harvey Beef, in a move that has taken the market by surprise.
The purchase returns Harvey Beef to Australian hands for the first time in eight years, after being owned by Singapore's Harmony Group and others since 2006. The deal is understood to have been for more than $30 million.
Mr Forrest will buy the business through his Minderoo Group, which has developed in recent years into one of Western Australia's largest cattle producers.
The move puts paid to suggestions that the Harvey business might be sold to Chinese interests; to the Fremantle-based Craig Mostyn group, whose major interests lie in the seafood industry; or to Eastern Australian processors JBS Australia or Teys Australia.
A statement issued this afternoon said Mr Forrest's Minderoo Group had further signalled its strong belief in the future of Australia's agricultural industry.
Harvey is WA's largest beef processor, employing about 300 staff and processing about 145,000 cattle a year. It services a range of export and domestic markets including Japan, Korea, Indonesia, Taiwan, the Middle East and the United States.
Significantly, it is also WA's only processor accredited to supply China, where Mr Forrest has close business connections through his mining interests.
Established in 1919 by Ernest Green, Harvey Beef is one of WA's most iconic and best-known brands.
"It is now back in WA family hands," this afternoon's statement said.
Minderoo will further invest in upgrading the plant's facilities to increase capacity in order to meet growing domestic and international demand for premium WA beef, both grass and grainfed, the statement said.
"I have always been a firm believer and an even stronger supporter of the Australian agricultural industry. Harvey Beef has been an iconic brand for almost a century and I am delighted to work with its team to ensure the business makes a significant and growing contribution to the State's economy; and Australia's agricultural industry for the next century," Mr Forrest said.
"Following detailed discussions with the Chinese 'leadership', we are determined to ensure that the Australian agricultural industry's future in China is just as bright as our mining future," he said.
"We hope this acquisition will send a strong message of confidence in the future of the industry – to provide confidence to increase supply and make Australia the supplier of choice to meet Asia's long-term food security requirements."
The former major shareholder in Harvey, Pacific Alliance Group, said it was pleased that Harvey Beef had been acquired by Mr Forrest's Minderoo Group.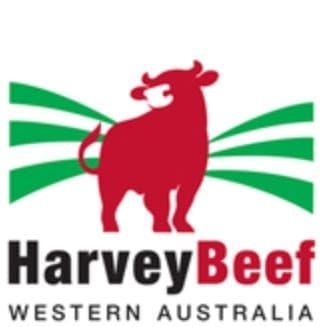 Harvey chief executive Michael Hughes, said management and staff were delighted that Minderoo had acquired Harvey Beef, and planned to continue to invest in in the plant's high quality beef processing operations.
"We're a proud Western Australian brand and are committed to getting on with the job to supply Australians and the emerging markets of the world," he said.
"This is an excellent result not just for Harvey Beef, but for our suppliers and distributers all over Australia. The vision Mr Forrest has demonstrated will certainly be a bright and exciting future for Australia's agricultural industry," Mr Hughes said.
Located 140km south of Perth, Harvey has supplied the Coles Supermarkets group with beef since 2012 and places a priority on the highest standards of care and animal welfare, throughout the supply chain.
The acquisition of Harvey Beef was testament to Mr Forrest's vision of expanding Australia's agricultural trade into emerging markets and securing Australia as the pre-eminent most secure, reliable, highest quality food supplier in the region, today's statement said.
Financial statements lodged with the Australian Securities and Investments Commission several months ago showed that Harvey Industries Group, which operates Harvey Beef, had revenue of $145m in the 2012 calendar year, up 8.4pc, for a gross profit of $12.2m, down 18.6pc. It recorded an after-tax loss of $9.3m compared with a $1.7m loss in 2011.
Harvey Beef was operated as a family business until its sale in 2006. In 2009, part-owners Elders and London-based Stark Investments sold their stakes in Harvey and Queensland processor, Kilcoy Pastoral Co, to fellow shareholder Harmony Group.
Pacific Alliance Group bought Harmony last year. Pacific Alliance Group is one of Asia's biggest private equity funds based in Singapore. The company has been trying to offload the investments for some time, and there have been numerous inspections of the Harvey facility over the past three years.
As reported earlier on Beef Central, Kilcoy Pastoral Co was sold recently to Chinese interests (click here to view earlier story.)
Mr Forrest's grazing arm, Minderoo Group, is based on the 230,000 hectare Minderoo, station in the Pilbara region. He added two further Pilbara properties formerly owned by tycoon Ric Stowe in January for a reported $4.5 million, taking his land assets in the region to 7300sq km.
The Minderoo property was established in 1878 by Twiggy Forrest's forebear, Western Australia's first premier, Sir John Forrest and his brothers. It would become home to four generations of the Forrest family before being lost by Andrew's father, Don in 1998 due to drought and rising debt, before his mining magnate son reclaimed the land for $12 million in 2009.