Australia's most remote beef processing operation in Western Australia's Kimberley region, is in discussion with local cattle producers over a shareholding option on its future slaughter operations, after deciding not to open the plant during the 2021 season.
Yeeda Pastoral Co announced the plan on Friday, where its wholly owned subsidiary Kimberley Meat Co will open to a profit-sharing investment from producers in the region.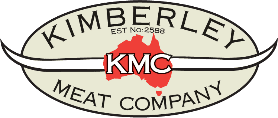 The decision to invite other pastoralists in the north of Australia to part-own the KMC beef processing operation reflected the rapidly changing cattle industry dynamics, currently dominated by cattle supply shortages, record-high cattle prices, seasonally low US beef trim prices and increased scrutiny of live cattle exports, the company said in a statement.
Yeeda said its plans were 'well advanced' and 'based on positive and overwhelmingly supportive conversations with other pastoralists in northern WA.'
Local cattle producers will be invited to invest in KMC, the entity that will operate the beef processing facilities. Yeeda will retain ownership of the current fixed assets, which will be leased to KMC for 30-plus years at market rates, thereby eliminating the need for shareholder pastoralists to contribute to an upfront capital acquisition.
Yeeda cashes in on hot demand for cattle in eastern states
Like other significant cattle producers in the region, Yeeda has been reprioritising its current operations to benefit from the record high cattle prices, that have virtually doubled over the past 15 months.
Instead of pursuing beef processing through KMC this season, Yeeda Pastoral has been focused on selling its annual turnoff of sale cattle from its large Brahman and Droughtmaster herds, run across 1.2 million hectares of country across six Kimberley stations, mostly to east-coast producers who are restocking their herds after years of drought.
As a result, and "in recognition of the significant short-term price differential between cattle and boxed meat prices," Yeeda has decided not to open KMC for the 2021 season. It will use the temporary shutdown to upgrade the plant, which has been operating efficiently for the past five seasons.
KMC would be ready to re-open in time for the beginning of the 2022 slaughter season as an independent operating entity, owned by several members of the northern WA pastoral industry, the company said.
The Kimberley Meat Co plant, 100km east of Broome, has a target processing throughput of 50,000 cattle per year. In the absence of AA Co's mothballed Livingstone beef plant near Darwin, KMC remains the only beef processing facility of scale in northern Australia. The facility is 2500km from other beef processing facilities in WA's Southwest, and 2000km from the closest processing facility in the Northern Territory.
Yeeda said it had recognised the current industry dynamic and restructured KMC as an independent operating entity to be owned by several members of the pastoral industry to "provide flexible, cost-effective and shareholder-centric beef processing solutions as and when required."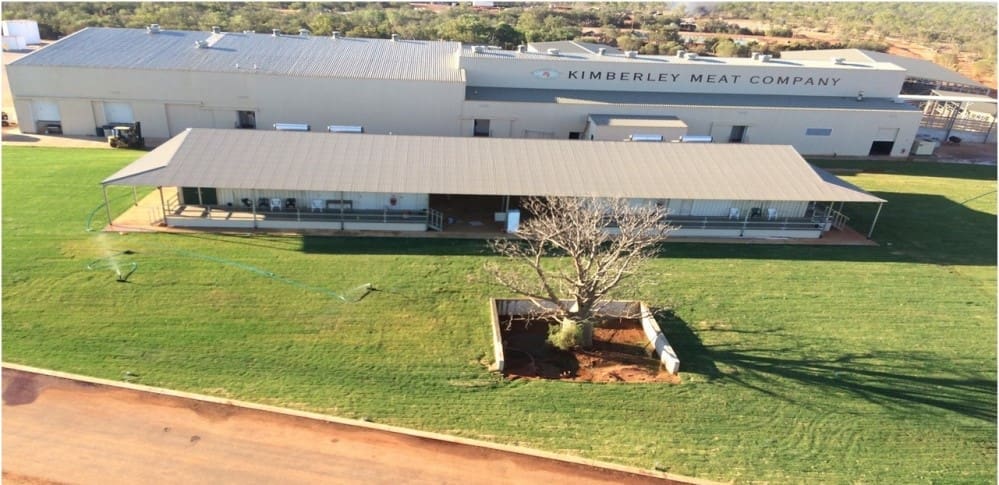 Extraordinary circumstances
Yeeda co-founder and executive chairman Mervyn Key said the industry dynamics which had been experienced for the past six months were extraordinary, and had enabled Kimberley pastoralists like Yeeda to greatly benefit from record-high cattle prices.
"However, we all know that these high prices are not sustainable. KMC, strategically located in the heart of the Kimberley, is perfectly placed to be a state-of-the-art beef processing facility owned and run by and for pastoralists in Northern Australia, to enable these pastoralists to process the majority of their own cattle in a cost-effective, profit-sharing manner," he said.
"This co-operative solution to beef processing will provide cattle producers with a safe, reliable and economic path to market – now and into the future. It will allow KMC's pastoralist shareholders to shape the future of the cattle industry in Northern Australia and be the masters of their own destiny – directly profiting from a full value chain that is difficult to replicate while at the same time benefiting from a safe and proven channel to market for their product."
From Yeeda's perspective, sharing the ownership of Kimberley Meat Co enabled it to retain access for its own cattle to state-of-the-art facilities.
"We plan to own at least 20pc of KMC and at the same time enjoy the benefits of sharing the balance of ownership of this facility with our peers," Mr Key said.
"We have discussed this concept with various pastoralists in the North and have received enthusiastic support, giving us the confidence to expect to have the new KMC ownership structure concluded in the third quarter of this year –well before it is time to start the 2022 season under KMC's new ownership."
The KMC facilities are fully accredited by the WA Department of Primary Industries and Regional Development and HACCP approved, have organic and halal certifications and licences to export product to Canada, the US, European Union countries, Japan, Saudi Arabia, Vietnam, South Korea, South Africa and Indonesia.
The pastoralist shareholders' commitments to sell cattle to KMC would mean a major portion of KMC's annual target throughput is guaranteed, therefore minimising operating volatility, Mr Key said.
The balance of cattle required, above and beyond the pastoralist shareholders' commitments, will be bought by KMC on-market each year, he said.
Pastoralist shareholders will also have the option to have all or some of their cattle contract-processed by KMC and boxed in their own selected brand.
"The continued success of KMC ensures all pastoralists benefit from a resilient local processing option to support Northern Australia' important and growing cattle industry," he said.