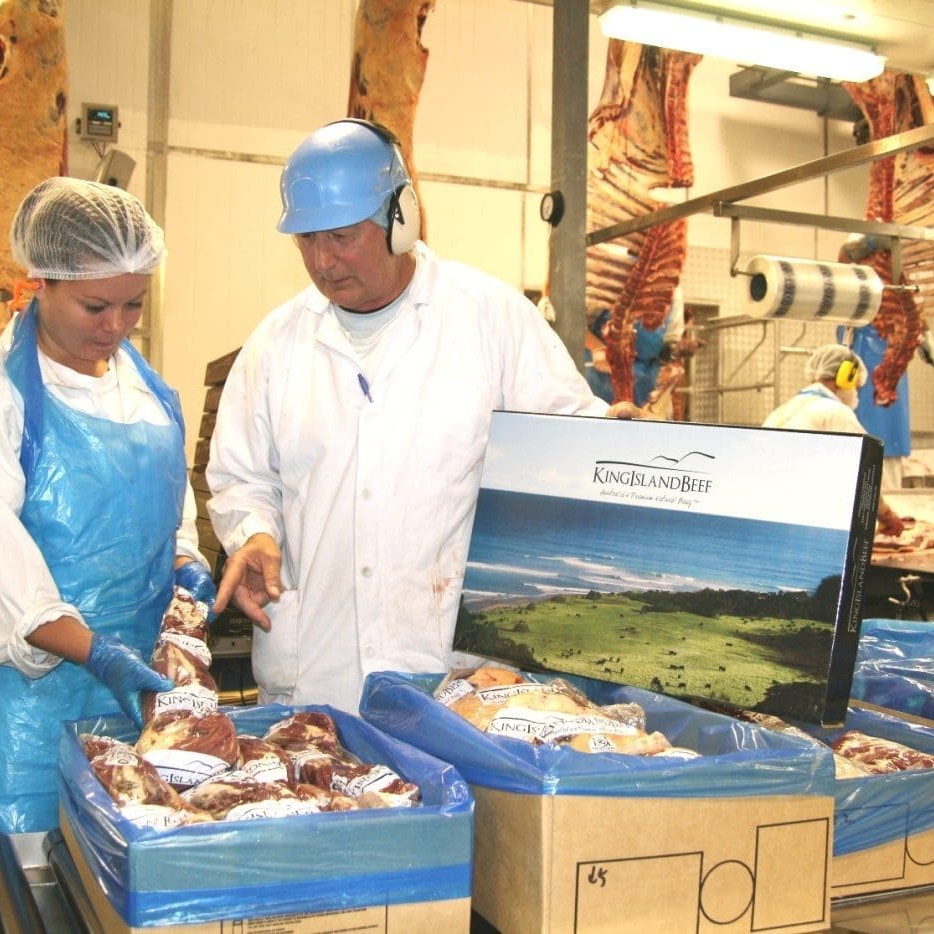 Meat & Livestock Australia's general manager trade and economic services, Dr Peter Barnard touched on this year's cattle slaughter performance during his presentation to an MLA producer forum in Wodonga as part of the AGM last week.
He said Australia was expected to produce 2.3 million tonnes of beef this year – up from 2.15mt in 2012.
That figure was higher than in the 1970s when the national beef herd soared to 30 million and slaughter rates were so much higher than they are today, he said. He attributed the record beef turnoff to heavier carcase weight and this year's huge increase in cattle liquidation across eastern Australia due to drought.
An extra 700,000 cattle have been slaughtered so far this year compared to the same period in 2012 because of the seasonal circumstances, particularly in Queensland and NSW.
Despite the benchmark Eastern Young Cattle Indicator falling about 90c/kg since its 2011 peak (about 25pc), there was a great deal of hope for the Australian beef industry, with worldwide demand very strong, he said.
Forecasters had prices for Australian 90CL manufacturing beef into the US next year rising 5-10pc.
Added to the positive outlook was forecasts of the A$ declining a further US5-10c next year.
Dr Barnard said if the A$ was at 2008-09 levels, today's EYCI would have been at 350c/kg, rather than its current level of 300c.
Kill numbers ease
Last week's Eastern States beef kill recorded by the National Livestock Reporting Service showed a further easing in numbers, reaching 151,167 head, 3.1 percent below where it sat a week earlier.
Queensland's kill was back 6pc for the week, and for the first time in recent memory (barring disrupted weeks due to Butcher's Picnic holidays etc), was 2pc behind this same week last year.
Indications are that it is plants further north that are responsible for this week's decline, as those in the state's southeast have varied little from the previous week.
Two key reasons have been put forward for Queensland's kill decline last week:
A lot more northern cattle are now being directed into live export, with a higher level of shipping activity occurring out of Darwin and Townsville. Live exporters are paying 210c/kg ex Darwin, 185c Cloncurry and up to 180c/kg ex Charters Towers, but heavy cattle are very scarce. Those prices are a long way from the 150c or less those same cattle were worth a few months ago, before exporter activity started to pick up.
The recent patchy rain, useful in places, has shortened up supply, as more producers hold stock anticipating a lift in price, if a season starts to develop.
The additional competition in the market from live export, plus the cut-out in supply that's now occurring in Central and northern areas due to storms, has created an unusual circumstances where some company grids are virtually identical across Queensland, from Townsville to the NSW border.
The combination of drought-reductions and looming live export competition could put enormous pressure on northern processing plants next year, in Beef Central's opinion. Plants like Mackay and Townsville could struggle most with raising a kill, but the effect could easily trickle further south to the three plants at Rockhampton and Biloela.
There was still a solid flow of southern NSW cattle heading into southeast Queensland this week, from southern loading points like Dubbo, Forbes and Wodonga. The price advantage is now described as 'fairly marginal' by exporters, once a set of wheels are put under them, but the supply is basically filling a function to ensure southeast Queensland plants can maintain fulsome kills through to the upcoming Christmas break. The softer dollar is also helping drive that motivation, with better margins for processors.
In southern states, Victoria's kill last week reached 26,191. While back 7pc on the week previous, that needs to be kept in context, because the previous week was the state's biggest kill in at least three years. That process is being driven because the 'numbers are there' this year, but while much of the state is having a memorable season, conditions still remain dry in spots.
Last year, for example, the highest kill all year for Victoria was only 22,950 (early December) and the year before that, in 2011, the high point was in January (23,754 head).
The NSW kill last week lifted a further 2pc from the previous cycle to reach 39,107 head, as the state reaches its seasonal turnoff peak. Driven by heavy supply it was the highest kill seen in the state for four and a half years, exceeded only by a week back in May 2009.
South Australia's kill showed a solid 6pc rise last week to reach 9049 head, while Tasmania also firmed 4pc to 4776 head.
Grids showing signs of stirring
Grid prices in Southeast Queensland this week are showing some signs of stirring, after a month or more where quotes have been largely unchanged. Quotes obtained by Beef Central yesterday saw some grinds up 5c on ox and cow prices, with highs of 360c/kg for grassfed 0-2 teeth steer, 355c/kg on a four tooth, 375-390c/kg for MSA grassfed steer, 390c EU steer, and pasturefed heavy cow, 320c.
That's the best cow money since early this year, before they started to drop away.
Indications are that most large Queensland export sheds will perform their last kill of the year on December 19, with the final boning room shift the following day, Friday, December 20.
It's still too early to forecast 2014 season opening dates, in most cases, but weather will play a big role in that.