W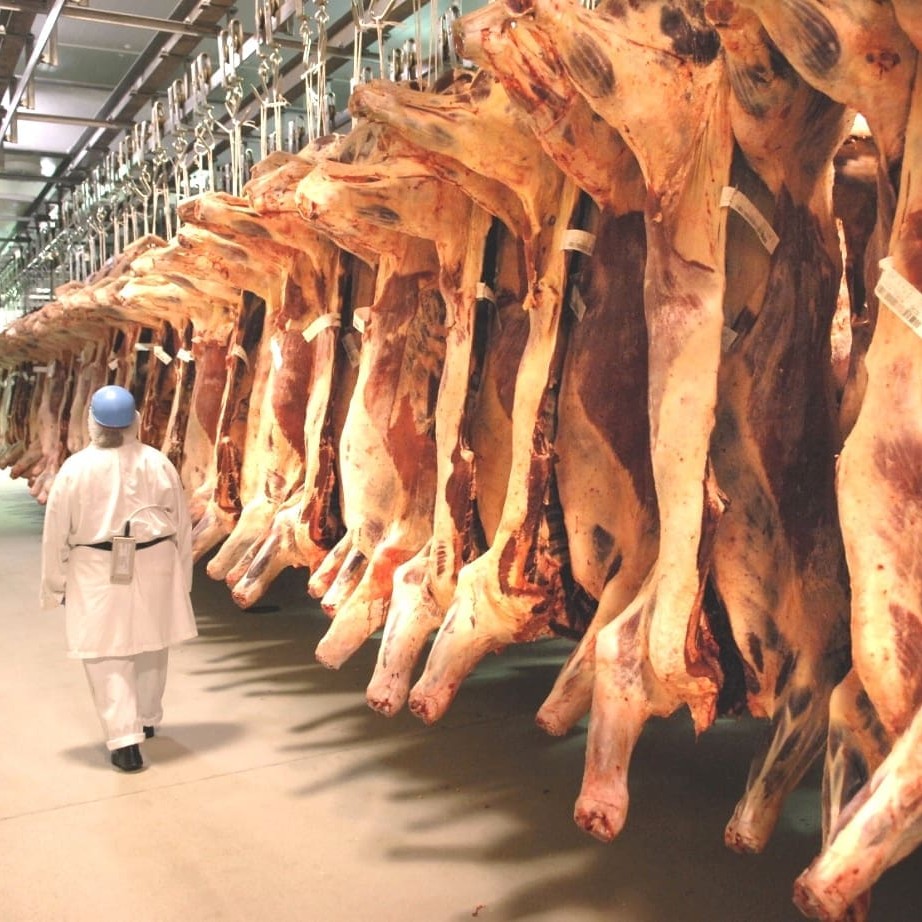 hile lingering effects of flooding in Queensland and NSW was seen last week, Eastern States slaughter numbers started their inevitable rise after a prolonged, slow start to the year.
The weekly kill tally recorded by NLRS for the seven days ended Friday, showed a total Eastern States throughput of 125,552 head. That's up about five percent on a week earlier, but still some way off 'full' kills of closer to 150,000 head.
As slaughter numbers started to rise last week, there was a corresponding downwards adjustment in grid prices, with major southeast Queensland processor grids back 5-10c/kg on rates seen earlier in February. Currency levels persisting above US107c and flat international beef demand has contributed to that. Teys grids ex southeast Queensland came back 5c in most categories yesterday.
Typical numbers yesterday for best 0-2 tooth grassfed ox were 340c, four-tooth ox 335c and 320c for best cow. That narrow 20c/kg split between cow and steer graphically reflects the relatively stronger demand for manufacturing type meat over table cuts at present, discussed earlier. MSA steer prices in southeast Queensland grids yesterday sat at around 350-355c 0-2 tooth steer, 345-350c heifer.
At state level, Queensland kills last week showed a marked improvement, lifting 16pc in throughput to reach 63,555 head.
Processors reported cattle numbers starting to move, as the new season gathers pace. What effect this has on a currency and demand-pressured export meat market remains to be seen, but livestock price is likely to come under further pressure, a range of sources suggest.
There were no reports of weather-driven shift cancellations last week in Queensland, although Nippon's Mackay plant remained shut as part of a three-week planned maintenance closure.
The biggest remaining physical disruption to processing in Queensland is the closure to heavy traffic of the bridge between Mitchell and Roma, putting a major obstacle in front of stock uplifts from further west heading for southeast Queensland plants.
As a result, Roma, the state's largest cattle selling centre will miss its third consecutive Tuesday sale this morning. Despite the recent sequence of sale cancellations at Roma, saleyards numbers were actually up last week across the state, as other centres move to fill the void.
NSW kills last week declined 5pc to 29,317 head on the back of earlier wet weather, with flooding around Narrabri, Moree, Boggabri Gunnedah and elsewhere cancelling sales and limiting road access. Victoria's kill at 20,429 head was steady on a week earlier; South Australia (7957 head) declined 9pc' and Tasmania's (4297 head) was +5pc.
Some southern processors reported cattle starting to pull-up, quality wise, with the season the way it is going.
Korea disappointing
One of the big export market disappointments so far this year has been Korea, where importer demand has slowed to a trickle since December. High beef stock levels and weak consumer demand is hindering buyer interest, sources say.
According to industry sources, Korean cold storages have been filled with pork, the consequence of Korean importers buying increased supplies last year in the wake of the FMD outbreak. Pork imports rose 68pc in 2011, to 487,146t in 2011.
The recent discounting of domestic Hanwoo beef in Korean retailers has also decreased competition for imported beef products. With subdued trading activity in the Korean wholesale market, prices for the majority of imported beef cuts last week were either unquoted or remained unchanged.
Meanwhile in the US market, imported beef prices last week were firm, with market participants indicating higher offerings from both Australia and NZ.
Trading was most active earlier in the week, and by Thursday market participants were sitting on the sidelines noting that overseas packers appeared for the most part to be very well-sold for the week and asking significantly higher money for future forward deliveries.
Some traders were asking whether lean grinding beef prices had run too far ahead of themselves in recent times, and if so, whether there would be a retreat in the next two to three weeks. Prices for domestic 90CL beef trimmings are about US15c or 7.4pc higher than the same period a year ago, while imported frozen 90CL currently sits at 12c or 6.2pc over last year's levels.
Seasonally, lean grinding beef prices in the US tend to advance in March and April on improving demand and lower US cow slaughter rates. The extremely mild US winter may be one reason why lean beef values appear to be so advanced this year.
Another factor impacting both domestic and lean beef prices is the escalating price of cattle and beef prices in the US and general meat price inflation. In an environment where the US consumer remains very price-sensitive, analysts continue to note a shift towards less expensive options both at food service and retail level.
Australian beef exports to the US in January reached 11,000 MT, almost double what they were the previous year when flooding distrusted trade for some weeks. The pace of shipments so far in February remains very strong and there is a chance total Australian shipments to the US could approach 19,000t for the month, 40pc higher than the previous year and about the same as the five year average.
Market participants also indicated that the surge in US grinding beef prices is generating some interest from South American suppliers. Uruguay has been absent from the US market for some time, shipping only minimal quantities in 2011.
The NLRS Eastern States Young Cattle Indicator closed yesterday at 390.5c/kg, down 5c on a week earlier. The heavy steer indicator (182.3c) was unchanged, while medium cows (144c) are -1.
Editor's note: Last Thursday's feedlot profitability article "Rain-driven cattle shortage delays breakeven slide" contained a typographical error which may have given readers a wrong impression of recent market signals for grainfed 100-day cattle. A figure of 390c was published, which should have read 370c. Apologies to all concerned.