JBS SA, the world's largest meat packer, has announced plans to buying Cargill Inc's US pork business for US$1.45 billion, free of debt, it said in a statement issued this morning, Australian time.
The deal will further entrench JBS as one of the largest and most powerful meat companies in the US, Reuters news agency reported.

The bid by the company's JBS USA Pork subsidiary comes a week after Brazil-based JBS said it would buy Moy Park Ltd, the British unit of rival Marfrig Global Foods SA and marks the latest sign of consolidation in the US protein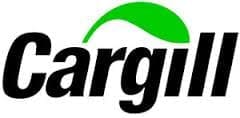 sector.
In 2013, US pork powerhouse Smithfield Foods Inc merged with Shuanghui International of China in a $4.7 billion deal.
Like the Shuanghui-Smithfield deal, approval of the Cargill sale could hinge on whether U.S. federal regulators look at just the pork unit, or JBS' entire meat business, said Jim Robb, analyst at the Livestock Marketing Information Centre.
Industry data puts JBS USA as controlling about 22 percent of the US beef market, and about 18pc of the US poultry market, the second largest player in both sectors behind Tyson Foods Inc.
The deal announced this morning includes two meat processing plants in Iowa and Illinois, as well as five feed mills in Missouri, Arkansas, Iowa and Texas, plus hog farms in Arkansas, Oklahoma and Texas.
If all protein sectors are included, the US Department of Justice could find that the company would have too large a slice of the US meat market, Reuters suggested.
"JBS USA touts itself as a leading processor of beef, pork and lamb, in addition to being a majority shareholder in chicken processor Pilgrim's Pride Corp," the news agency said.
"It depends on how (the US government) cuts it up," Mr Robb said. "JBS has relatively small holdings on the hog side, but Cargill has relatively large holdings."
Strategic growth
JBS said its latest purchase in Cargill Pork was in line with its strategy to grow its portfolio of prepared and value-added products, expanding the company's customer base.
JBS, which grew from a family-run butcher to become Brazil's largest company by revenue, purchased Australian processed foods maker Primo Smallgoods in November in order to increase sales to Asia.
Cargill had not been looking to sell its pork business but "JBS approached us with an offer that we had to consider," said spokesman Mike Martin. He said Cargill was sticking with its other animal protein businesses globally and would "evaluate opportunities that could provide long-term, profitable growth."
News of the deal came as a surprise to some industry watchers and US farmers.
Source: Reuters