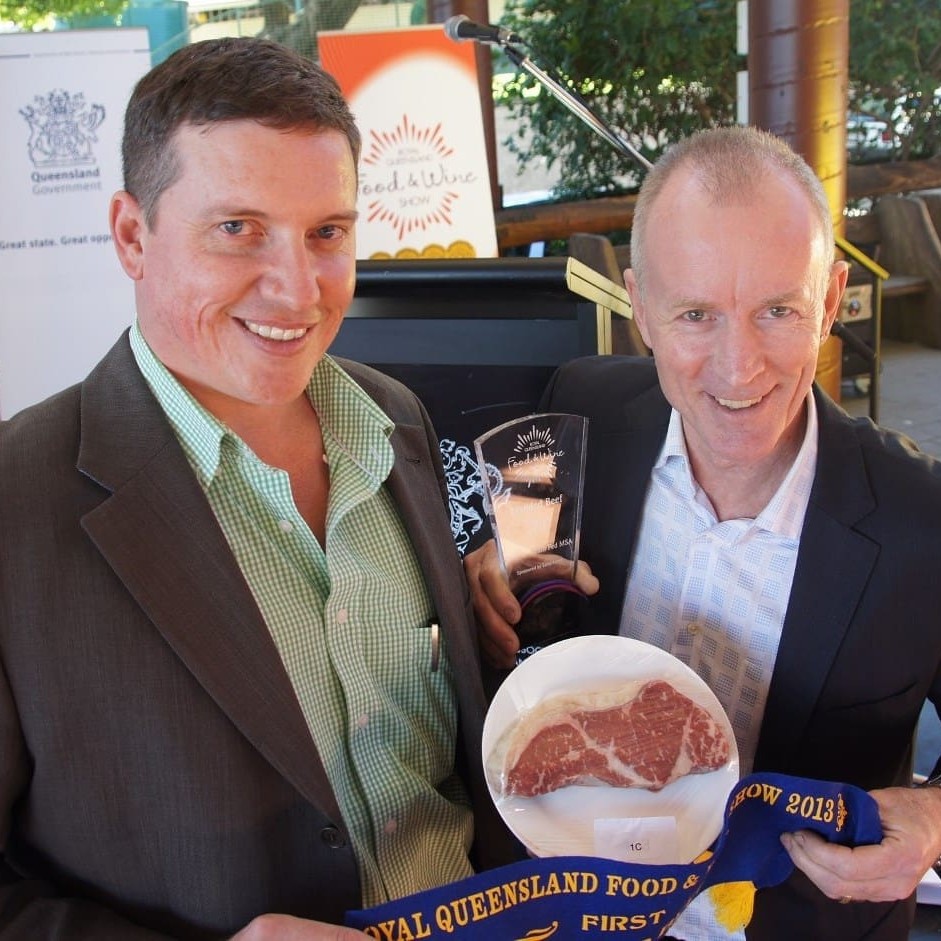 ONE of JBS Australia's flagship grainfed beef brands scored an important win in Brisbane Show's grainfed MSA branded beef competition on Friday.
Some would say this is the single most difficult branded beef class anywhere in Australia to win, purely because it attracts more entries than any other. This year the grainfed MSA class attracted 14 striploin samples from prominent and respected grainfed supply chains in Queensland, NSW and Victoria.
JBS's winning Riverina Angus Beef brand is fed and processed at the company's integrated Riverina Beef feedlot and processing facility near Yanco in southern NSW.
The winning entry showed all the characteristics one would expect to be associated with its 120-days feeding program – a marbling score of high 3s (in Beef Central's estimation), plus nice white fat, bright meat colour and larger portion size.
The program relies on high-performance straight Angus feeder cattle sourced mostly out of the Riverina region, fed at the JBS Riverina Beef feedlot and processed 'next door' in the integrated grainfed beef plant.
"It's our flagship grainfed product down in that area," JBS's Brendan Tatt said on Friday, after collecting the award.
About half of the cuts extracted from the program go into higher-end domestic food service destinations, mostly restaurants and hotels which are looking for a higher portion size, with the balance going to quality restaurants and hotels in a wide variety of export markets.
Due to both genetics and time-on-feed, the quality of the product produced under the Riverina Angus brand is a considerable step up from generic 100-day grainfed beef.
There has been a general decline in mid-fed programs in Australia over the past five years due to grain and feeder costs, and what can be extracted in terms of wholesale price for a mid-fed product on a GFC-impacted international market.
But JBS, through its Riverina Angus program, is aiming to deliver a mid-fed quality standard (marbling score 2+ is the minimum spec), while moderating days-on-feed to a point where an international customer's price point can still be met.
A program like this in earlier times would have been fed 150-180 days to achieve similar marbling performance, but improved feeding, nutrition, cattle management and genetics has improved general performance to the point where that is now consistently delivered in 120 DOF at Riverina.
Mr Tatt pointed out that JBS did not market Riverina Angus based on DOF, but solely on marbling performance, and improved genetics and science in feeding was allowing those marbling specs to be hit more consistently, in a shorter period, while taking a little of the cost out of the program.
"It's where the quality end of the grainfed industry has to go, to be honest," he said.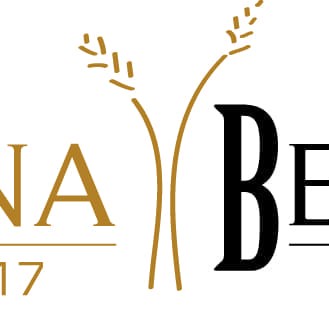 JBS does 'mid-fed' feeding at both its NSW and Queensland feedlots, but like all grain feeders, is looking at taking days out of its production programs where possible, while trying to buy animals with more genetic potential to perform.
The Riverina Angus program was launched about 12 months ago, and currently represents about 700 bodies weekly. That high production volume gives domestic and international customers the assurance that there is a constant flow of product available year-round, within the brand specs.
"We wanted to design a brand and a program that was suitable for a multitude of markets," Mr Tatt said.
"In years gone by, cuts from a program like this would have gone almost exclusively to Japan and Korea as fullsets. Today, we break that body up a whole lot more, with 85-90pc of this product going anywhere but Japan and Korea," he said.
"There's a lot more work involved in doing that, but it's part of the diversification of our business."
"We have a lot of product like rump caps ending up in Brazil, and steak and forequarter cuts into five-star restaurants in Moscow, the Middle East, China or South Asia. A lot of people also told us there wasn't a market for this type of heavy beef here in Australia, but we're proving that there is," Mr Tatt said.
Carcase weights are typically 370-380kg, but the actual example chosen as the Brisbane competition entry was at the lighter end, closer to 360kg, better suited to portion-size expectations for the domestic market.
Mr Tatt said there was still scope to further develop the Riverina Angus program, and there would be more important product launches, domestically, over the next month, including an upper-end food service function coming up in in Sydney.
Second in the grainfed MSA class was a former winner of Brisbane's branded beef competition, Stockyard Gold, while third went to Stanbroke Beef's British-cross based Diamantina Platinum brand program (100 DOF, minimum marbling score 2).