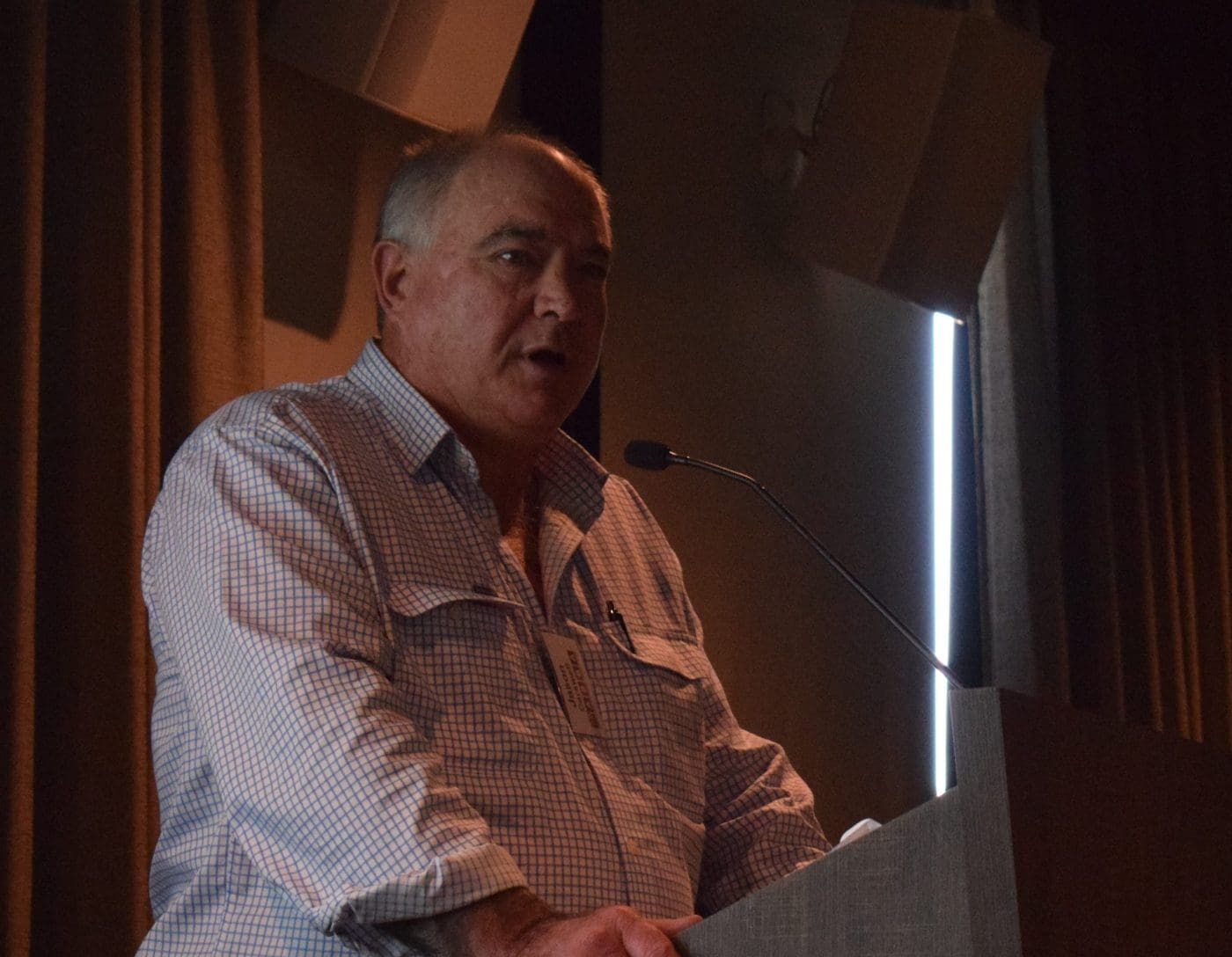 Jason CarswellTHE manager of JBS' Australian feeder cattle supply says inflationary pressures and increasing interest rates are starting to have an impact on domestic and global demand for beef.
Jason Carswell last week made a presentation to the Australian Brahman Breeders' Association conference in Brisbane, highlighting the state of play with the world's largest meat processor. Staff shortages, global beef demand and cattle prices were all topics.
Mr Carswell said the Reserve Bank of Australia increasing the cash rate had an immediate impact on the domestic market.
"Consumer spending has changed a lot since the first interest rate rise – cuts like strip loin and rump are becoming extremely hard to move," he said.
"We have had to move a heap into Japan to get them out of the domestic market and we had to sell it at a reduced rate. They simply took that product because it was priced at the right rate – but they don't have an appetite for dear meat.
The drop in domestic demand has coincided with a widespread drought and mass herd liquidation in the United States. Mr Carswell said the abundance of meat in the global market was putting downward pressure on the cattle prices.
"This time of the year is traditionally hard to sell meat and consumer confidence is the main reason cattle prices have come back," he said.
"America's cow kill is up and our exports to the states are down, so we have had to find other markets to sell our beef in – America is also selling to those other markets. If it rains in the states there will be a good opportunity for Australian export markets."
Mr Carswell said the company had capacity to feed 165,000 head and currently had about 152,000 in its feedlots.
"We kill about 2500 grainfed cattle a day across all our sites, except Townsville which doesn't have too many coming from feedlots," he said.
"Our grainfed business going forward will increase, subject to what consumers in world markets want. But we expect to get to 50 percent grainfed kill and the feeder will grow for us."
Labour constraints biggest daily issue
While the grainfed business was growing, Mr Carswell said the company was struggling to fill its processing capacity – due to a shortage of labour. He said the aged car sector was one of the company's biggest competitors.
"We have boners who have been with us for 15 years leaving us to go and work for the aged car industry," he said. "Two of them left the other day to become apprentice electricians."
"The South Sea Islanders have come over and they are great workers – without them we would have been in a world of hurt. Most of them are labourers and a handful of them have come through to work in the boning room."
Mr Carswell said the shortage of labour putting pressure on the company's processing costs.
"We are killing at 80 to 90pc of our capacity in most of our plants. It is a daily proposition for our plants to man up every day," he said.
"The labour shortage has increased our kill costs immensely, because we can't kill as many as we would like, while power and other costs are not going down."