Global processor JBS recorded a strong net revenue gain, but greatly reduced earnings for its US beef division, which includes Australia, during the final quarter of 2012.
In a report to the financial market issued this morning, JBS reported fourth quarter net revenue for its US/Australian beef business of US$4.85 billion, up 8.1 percent on a year earlier, and 13.6pc better than the previous quarter.
Fourth quarter pre-tax earnings for the US/Australian business unit were US$103.3 million, down a dramatic 53.8pc on a year-on-year basis. The EBITDA for the third quarter last year was $175m.
It should be pointed out that JBS does not report the financial performance of its Australian business separately from the US beef business. JBS Australia operations contribute only a relatively small share towards this combined result reported here, and the figures may not accurately reflect the performance of the Australian business in isolation.
For the full year of 2012, revenues from the JBS US/Australian businesses totalled US$17.47 billion, representing 46pc of the parent company's net revenue. The result was 6.2pc above revenues for the 2011 year.
In a breakdown of net revenue, the average price for beef in export markets
improved 8.5pc compared with a year earlier, to US$4.20/kg. Domestic sales prices rose 4.8pc to US$3.65/kg.
In strong contrast with the revenue performance, full-year pre-tax earnings for US/Australia beef were US$224m, down dramatically compared with $739m in 2011.
Beef Central asked JBS for further expalantion for the movement. We were told that the US beef business in general had a tough first half of 2012.
There was the LFTB (lean finely textured beef) issue and some temporary pushback of exports due to a case of BSE in California which suppressed margins across the whole sector including JBS during the first half of the year.
"There was recovery during the second half but not enough to offset early losses," a JBS spokesman said.
In a breakdown of production costs, the financial report suggested in the US/Australia division, raw material (i.e., livestock) represented 87.4pc of total production cost for the 2012 year, with processing (including ingredients and packaging) 5.4pc and labour, 7.2pc. Again, specific production costs for Australia are not provided, but labour costs would generally be regarded as higher, relative to US operations, based on past company comments.
Despite adverse market conditions, the company improved its operating metrics through better management of working capital and efficiency gains, this morning's report to the market said.
The reduction of restrictions imposed by Japan on imports of US beef should promote US exports and contribute to increased profitability per animal processed in the US during 2013, coupled with a more favourable demand and supply scenario.
The JBS US beef division slaughtered 16.4 million head of cattle last year, up about 8.4pc on 2011. The division recently expanded its operations further, with acquisition of its first processing businesses in Canada.
The entire JBS parent company global operations encompassing beef, pork and chicken processing in North America, South America and Australia posted net revenue of R$76 billion in 2012, 22pc higher than the previous year.
Pre-tax Earnings were R$4.4 billion, an increase of 40pc over 2011.
Part of the reason for that was the turnaround in the company's previously ailing Pilgrim's Pride chicken business in the US, which produced pre-tax earnings of US$400m for the year, following a US$147m loss in 2011.
In an interesting milestone, China, together with proxy grey trade markets Hong Kong and Vietnam, now represents 14pc of JBS's global meat protein exports, now larger by volume than Japan (11pc), Africa and the Middle East (10.3pc), and almost as big as the company's single largest market, Mexico.
Further opportunities ahead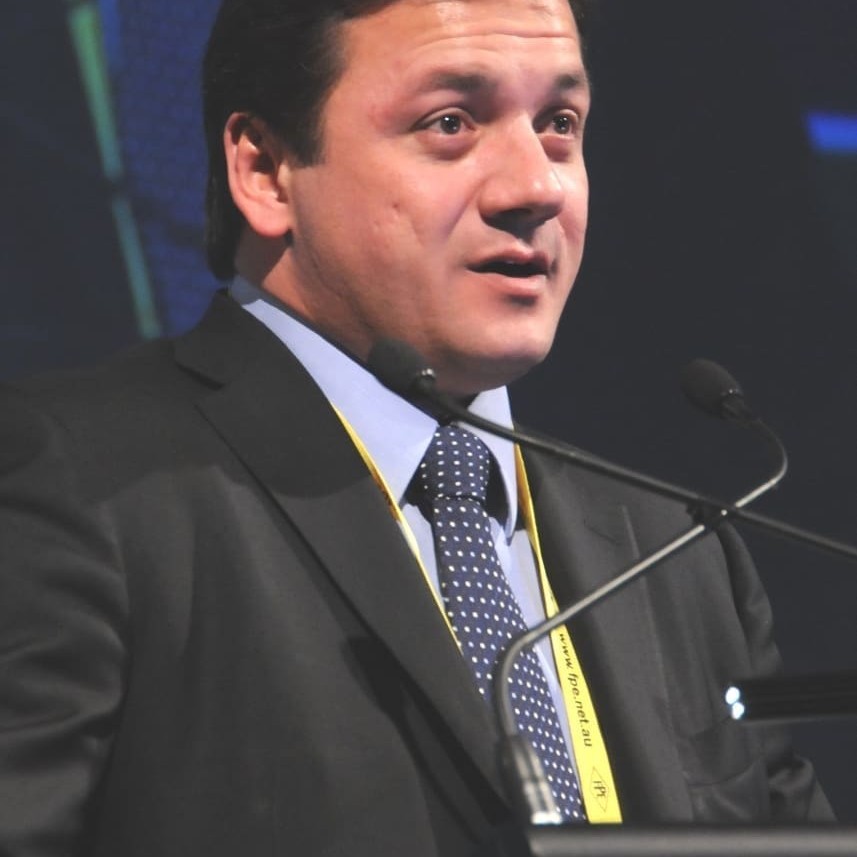 JBS chief executive, Wesley Batista, said 2012 had been a period of significant improvement for the company.
"We transformed the 2011 loss of R$75.7 million into an adjusted profit of R$1.26 billion last year," he said.
"Despite the weaker than expected growth of the Brazilian economy, the challenges that Europe is still going through, the ongoing recovery of the economy in the US and a significant increase in grain prices caused by one of the most severe droughts in US history, we posted an EBITDA of R$4.4 billion in 2012, a result which exceeds the previous year's performance by 40pc," Mr Batista said.
Contributing also to the positive 2012 financial result was the improved operating performance of JBS's businesses, and the continuation of a consolidation process after years of expansion.
"We dedicated last year to making adjustments in our structure, our processes and targets with a view towards improving internal indicators. Virtually all performance indicators improved significantly with respect not only to our own expectations, but also in relation to the market as a whole," he said.
A newly founded company team had been working with stakeholders in order to demonstrate JBS's commitment to social and environmental aspects of its business as well as to the welfare of the communities in which it operated.
"A major achievement in 2012 was the publication of our first global greenhouse gases (GHG) emissions inventory. We had already been conducting this survey in Brazil since 2009, and last year we took it global. From here on, we will have a more comprehensive analysis of the company's emissions, which gives us a solid foundation to take the next step toward the establishment of strategies and targets," Mr Batista said.
He said the company remained optimistic about the recovery in the US and a more consistent growth in the Brazilian economy.
"Opportunities still lie ahead. Protein consumption in the world is growing and the outlook remains positive as an increasing number of people can enjoy the benefits of a healthier diet," Mr Batista said.