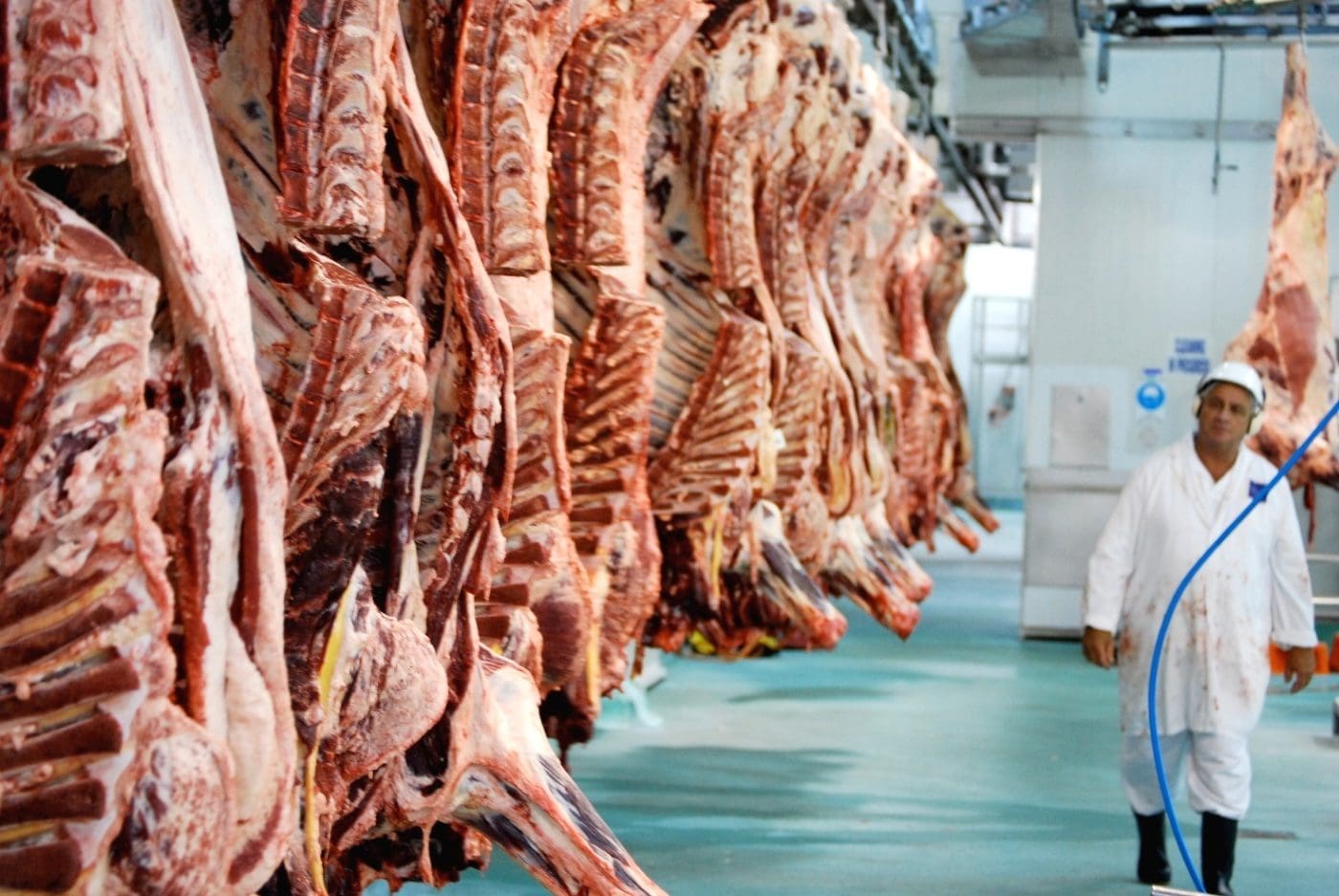 DESPITE the impact of severe labour shortages, freight prices and ongoing energy and other inflationary pressures along the value chain, JBS Australia recorded improved financial results in the second quarter ended June 30.
Shareholders were told JBS Australia posted net revenue of US$1.674 billion for the period, up 18pc on the previous quarter and almost 32pc on the second quarter last year. The Australian figures now cover operations in beef, lamb, pork (including the newly acquired Rivalea), smallgoods (the large Primo manufacturing business), and aquaculture (Huon).
Adjusted pre-tax earnings in Australia reached US$106 million, up 13.7pc on the previous quarter and 87pc higher than last year.
Australian livestock, labour costs
In a breakdown of cost of goods sold (COGS), the Australian operations saw raw material (livestock) accounting for 80.2pc of overall production costs. Labour accounted for 10.4pc (compare this with just 4.3pc in Brazil, and 8.6pc in US beef); and processing/packaging, 9.3pc (versus 6.7pc in Brazil and 7.6pc in US beef).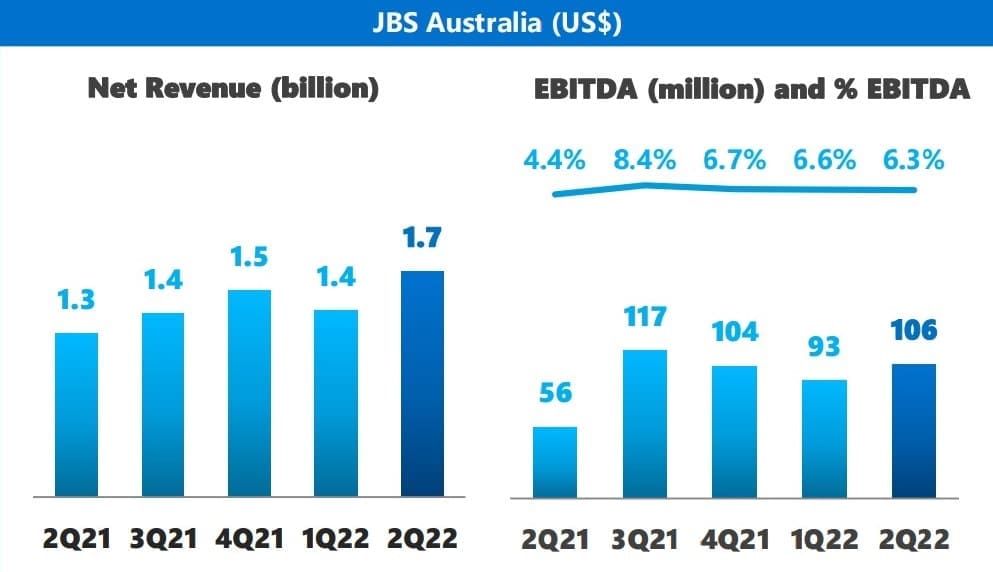 Sales in the Australian domestic market, which represented 39pc of JBS Australia total revenue in the period, were 12pc higher than in 2021, driven by the additions of the Huon Aquaculture and Rivalea Pork businesses, bought last year, which have a strong focus on the domestic market.
Recovery in demand in the Australian retail and food service channels also contributed.
In JBS Australia's export markets, net revenue increased 49pc compared to the second quarter last year, explained by the demand that remained strong in key markets like the United States, South Korea and Japan. Most of that occurred before the recent onset of severe drought across the US, however, pushing more US beef into export markets.
Net revenue from the Australian beef business grew 34pc compared to 2Q21, driven by both higher average prices and total volumes, as the industry begins to recover from drought.
Australian cattle prices remained at "very high levels" for most of the reporting period (April-June), due to the long rainy season in the main cattle producing regions, but began to show early signs of easing towards the end of the quarter.
Australia's lamb business also delivered strong performance in the second quarter, posting an increase in net revenue of 39pc when compared to the same period last year, with price and volume growth.
The Huon aquaculture business recorded a growth in net revenue of 25pc compared to last year, as a result of growth of 24.6pc in prices and 0.4pc in volume. Net revenue in the Australian pork business grew 16pc year-on-year, driven by growth in both volume and price.
The Primo prepared foods business unit recorded an increase of 4.5pc in net revenue during the period as a result of price increases, with volumes relatively stable. Despite strong demand, the continued labour shortages impacted the growth in production volume.
Revenue up, earnings down in worldwide operations
Across JBS's worldwide operations in beef, chicken, pork, lamb and value adding in North and South America and Australia, consolidated results showed net revenue at R$92.2 billion (Brazilian Reai), up 7.7pc on the same period last year. Adjusted pre-tax earnings were down 11.5pc, year on year, to R$3.1 billion, shareholders were told, due to the relative weakness of US beef and pork units. Currency movement had an impact.
Value in diverse portfolio
Global chief executive Gilberto Tomazoni highlighted the value of JBS's global platform, based on its multi-protein, multi-geography strategy, which had proven effective in managing different cycles in different parts of the world. He said the company's Brazilian and Australian beef businesses were now starting a positive cycle.
"Our unique portfolio combination has brought stability to our overall results, even as we operate in business segments that can individually be more volatile," he said.
Beef Central will tune-in to an investor briefing in coming days, providing more context and background to the results.