WHILE some southern direct consignment grid prices have risen over the past week as typical pre-winter seasonal supply issues emerge, over-the-hooks rates in Queensland have remained unchanged again this week, continuing a three-week trend.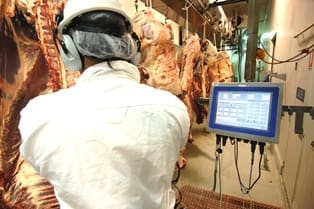 Current offers from processors in southern and central parts of Queensland for slaughter in coming weeks have four-tooth grassfed steers at 535-540c/kg, and heavy cows at 435-440c/kg.
NSW grid price trends last week were mixed, with cow prices trending down 2-5c/kg, while better MSA yearlings and grown cattle were typically 2-10c/kg stronger, reflecting supply.
One northern NSW export processor has offers out this week for kills week commencing 27 May of 490c for four-tooth grass bullocks +275kg, and 430c/kg on full-mouth heavier cows.
Victorian direct consignment offers continued their recent rising trend after recent rain, with cows 5c/kg stronger last week at around 380c for heavier descriptions, and grown grassfed steers 5c dearer at around 524c/kg, as slaughter numbers in the south continue their seasonal decline.
The eastern states kill recorded by NLRS was up 2pc last week to just short of 145,000 head, still 3pc higher than this time last year but showing signs of fading as the industry approaches the mid-year point.
The onset of colder nights has pushed a few more cattle to market, and most northern processors appear to be comfortably placed for slaughter stock for the next few weeks.
Some Queensland processors reported a few more cattle about showing the benefit of the first round of February rain 12 weeks ago, with more bookings of better-conditioned grassfed lines likely to follow.
"We've got a little breathing space at present, so far as supply goes, but we're certainly not being flooded with cattle," one large multi-site processor said.
Forward pricing on grainfed cattle for August delivery suggests processors are girding their loins for a tight passage of supply around later winter, but that is a normal occurrence at that time of year.
It's not uncommon to see southern beef processors starting to venture north into Queensland to supplement their local supply during May, and that cycle started last week with some southern buyers making an appearance at Dalby and Roma for the first time this year.
A Labour Day holiday observed in Queensland on Monday last week took the edge off some Queensland kills for the seven days ended Friday, but processors in the northern state still reported just short of 70,000 slaughtered for the week – down 5pc on the week before, and 2pc behind this time last year.
The NSW beef kill surged 10pc for the week to 36,732 head, 8pc higher than this week last year, while Victoria's kill reached 27,960 head, 15pc up on the previous week and 11pc higher, year-on-year. In South Australia, production numbers were down 12pc for the week to 5258 head (8pc down in yearly comparisons), while in Tasmania numbers rose 14pc to 5080 head.