Multi-species processing plants killing beef, lamb, mutton and veal are notoriously difficult and complex to manage.
But JBS Australia's Longford plant in northern Tasmania carries its reputation as one of the nation's most flexible and diverse red meat processing sites with considerable pride.
As the only multi-species plant in Tasmania with full export access, Longford ticks a bewildering array of market segment boxes, delivering a full Halal kill to key Muslim markets like Malaysia, Indonesia and the Middle East, while carrying full license access for beef and lamb export to China and Russia.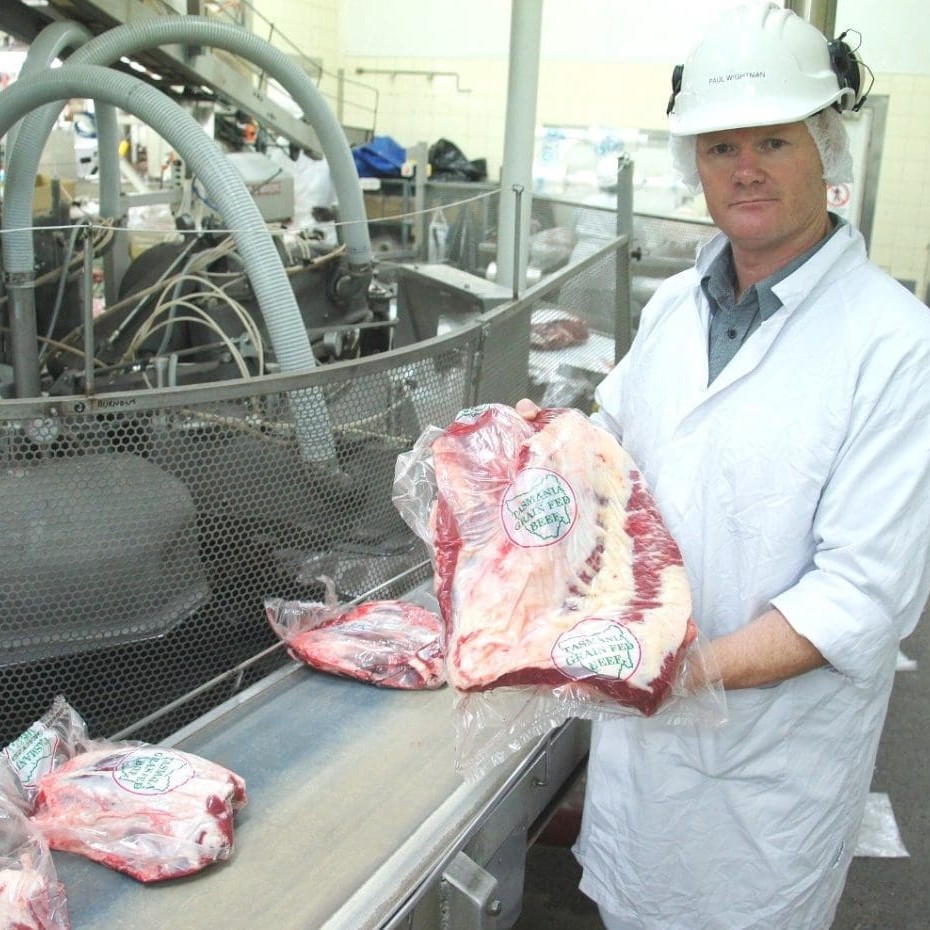 Not surprisingly, given Tasmania's statewide ban on HGPs, Longford also carries out a regular kill for EU grassfed supply, and is playing a growing role in JBS's recently-launched MSA-backed Great Southern certified grassfed Natural beef program.
To top it off, it is also responsible for most of the weekly high-quality grainfed kill on a contract basis for the nearby Japanese-owned Tasmania feedlot. It is also unique in Australian processing in that it does a weekly grassfed yearling service kill for both major national supermarket groups.
If there is a plant in Australia with greater international and domestic market access than Longford, Beef Central is yet to find it.
And all that's just within the plant's beef operations. It also kills up to 1800 lambs and sheep a day, plus bobby calves and veal.
Beyond the slaughter and fabrication side of the business, Longford also has a healthy domestic wholesale market presence across Tasmania, and takes considerable pride in its own impressive, large-format retail butchery located at the plant's front gate.
"It's true that Longford ticks a lot of boxes," newly appointed plant manager Paul Wightman said – with considerable understatement – during a recent visit by Beef Central.
The factory is about as far removed as it could be from a sister site like JBS's dedicated grainfed, beef-only, export focussed facility like Beef City outside Toowoomba.
"We take a lot of pride in our versatility and ability to adapt to different requirements and challenges through this site," Mr Wightman said.
"We'd love to have a grainfed beef plant where every carcase on the chain is basically the same weight and fatness – but that's not what we're about. There's a challenge in killing heavy grainfed bodies on one shift, and light veal and yearling the next. Variety and flexibility is the key."
Mr Wightman, who only took up his position at Longford in August, came out of the New Zealand processing industry, which is an asset if for no other reason than the fact he is familiar with the challenges associated with multi-species plants.
He worked previously with NZ's big meat companies including AFFCo, ANZCo, and also spent time in the UK with multi-species processor, Bernard Matthews.
"The nice thing that strikes me about JBS is that it's a company which focusses on two things: people and process. At the end of the day that's what makes the difference in extracting good quality product, efficiently, through a plant like this," he said.
Longford came within the JBS portfolio as part of its Tasman Group purchase in 2008, a year after the company entered Australia with the acquisition of AMH.
Like much of the broader JBS Australia business, the big emphasis within Longford's operations these days is in directing more products – both sheepmeat and beef – into branded programs, instead of being sold as commodity meat.
The second big emphasis is throughput and extracting greater efficiency.
Expansion plans ahead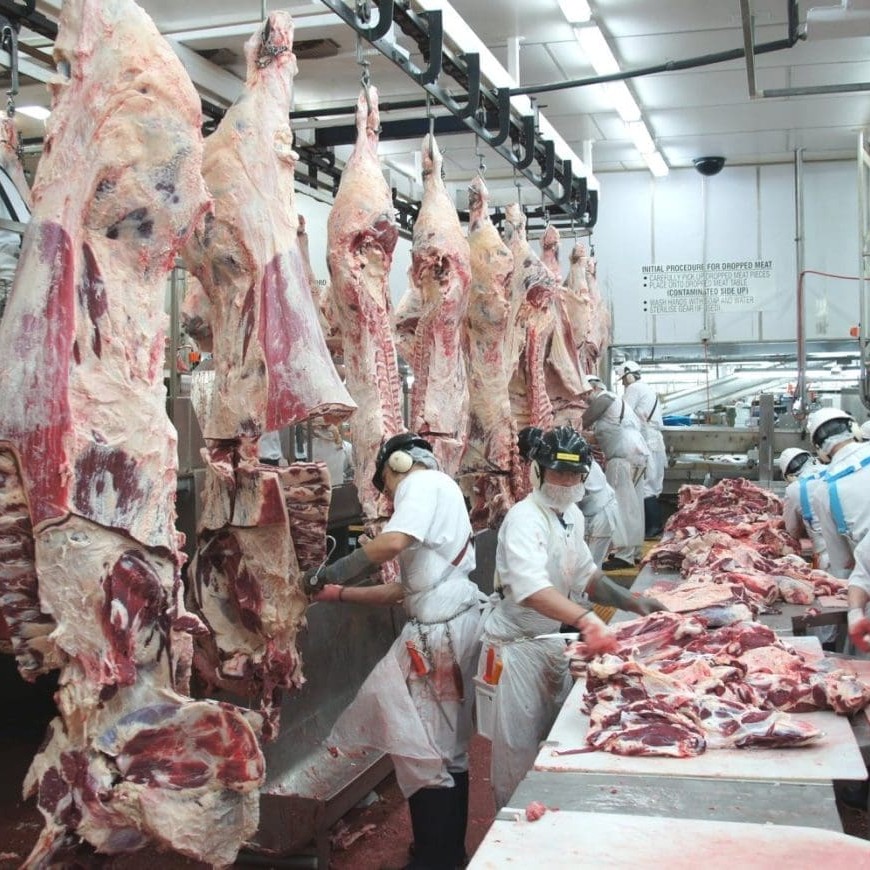 Chief operating officer for JBS Southern Australia, Sam McConnell has implemented a long-term strategy to lift throughput to optimise production efficiency in the company's southern operations.
In Longford's case, that will involve lifting its beef throughput by about 50pc later this year, increasing daily beef kills from 300 currently to around 475 head.
"While the kill floor has capacity to handle higher throughput, the boning room will undergo a re-configuration to make it a more productive workspace, and more 'productive hours' will be created through the boning room each week by the implementation of a four-day weekly roster, based on four 9.5 hour working days" he said.
Mr McConnell said there were several developments which had driven the expansion decision.
"The King Island Beef supply chain provided increased volume for the Longford facility and secondly, the business is focussed on growing a range of beef and lamb brands for both key domestic and international customers," he said.
The focus by JBS is now on the investment in re-configuring the boning room, plus adoption of new processing technologies such as X-ray fat analysis equipment to accurately determine chemical lean content, as well as metal fragment contamination screening.
Mr Wightman said one of the points he had quickly picked up since arriving from NZ was just how passionate locals were about 'brand Tasmania', and Tasmanian beef in particular.
"It's a fantastic product with a great marketing message built around the pristine environment and Natural aspects delivered through controls on HGP, antibiotics and GMO feed ingredients. The King Island food brand is generally regarded as one of the most well-known regional food brands in Australia," he said.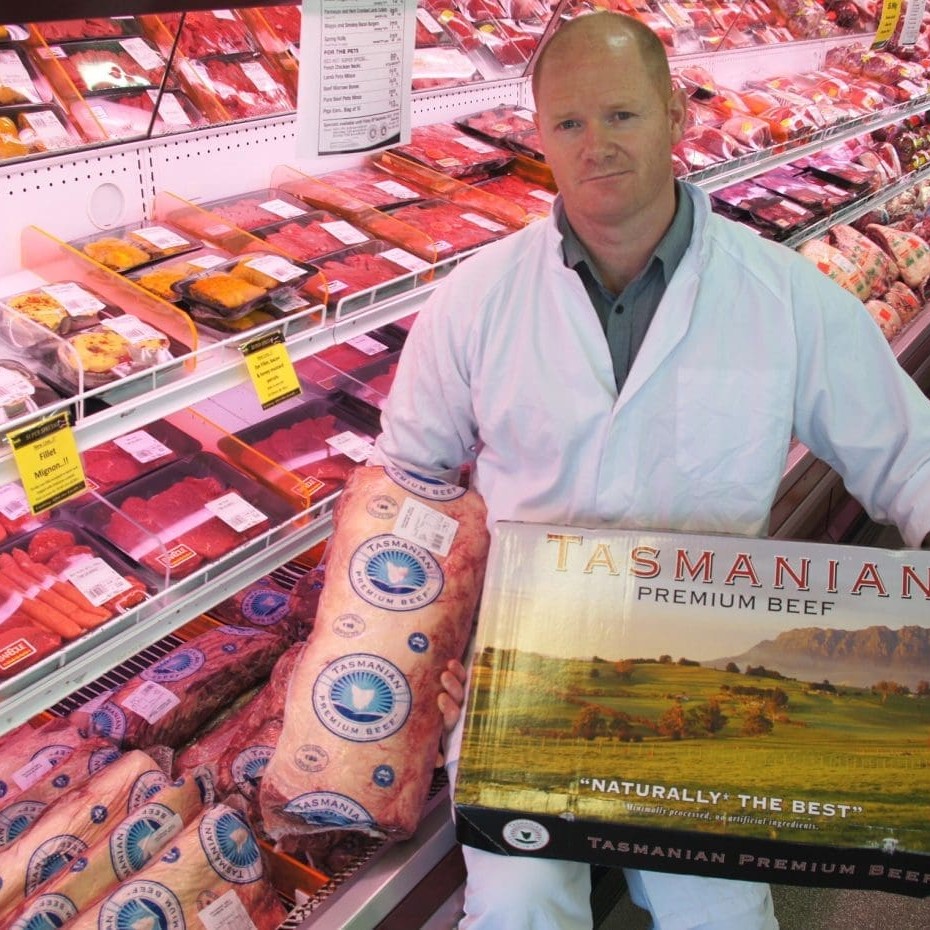 "Longford produces a strong mix of products for international and domestic markets. Importantly, about 75pc of the current weekly kill is MSA-accredited at slaughter. This reflects the quality of Tasmanian livestock genetics and our committed Tasmanian producers who have provided us with confidence to continue to invest in Longford," Sam McConnell said.
"It's part of the reason why we want to expand: that international marketplace continues to grow, with new players like China and the Middle East coming over the horizon. Particularly with the brand programs, we thing we're in a very strong position to tap into that in Tasmania. Labels like MSA-backed Tasmanian Premium and King Island have a great reputation, and can easily find a niche in export markets, as well as domestic," Mr McConnell said.
Another string to the Longford business's bow is a value-added room, supplying supermarkets and other key customers sausages, corned beef, marinated products, dicing, shanks and other items – either conventionally or MAP packed, under a supermarket label.
Since JBS purchased Longford five years ago, there has been considerable infrastructure development, including installation of a modern blast freezer facility.
Longford's livestock manager Matthew Bosworth said from the livestock supply perspective, the plant sources the majority of its quality, well-grown Angus-dominant slaughter cattle from across Tasmania's northeast and northwest regions, plus King and Flinders Islands. The two outer islands alone can account for anything from 200- 450 head a week, and even higher through the spring run.
While 85-90 percent of slaughter cattle are sourced direct from vendors, Tasmanian agency business Roberts is building a new covered saleyards complex at Powranna, south of Launceston, to be completed next year. MSA requirements dictated that the overwhelming majority of stock would continue to come direct from farm, however.