ONE OF Australia's largest meat processors, the Northern Co-operative Meat Co at Casino, has made a major investment in automated meat processing, buffering, sortation and sequencing technology.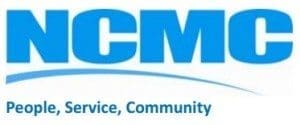 The completed project means that from the moment meat cartons leave the plant's boning room, they are not touched again by human hands.
NCMC's comprehensive materials handling project was developed over the past three years in response to the increased demand for Australian beef in Asia, and the need for Australian meat processors to improve their efficiency and cost-competitiveness against global competitors.
The distribution and despatch processes used in Australian meat processing have historically remained highly labour-intensive and inefficient.
The short video published here illustrates how the Casino business's new Dematic system works.
NCMC's Northern Rivers production and distribution centre in northern NSW is co-operatively owned grower-members. The facility has the capacity to kill about 8000 cattle a week, using two separate processing floors – a beef floor processing cattle and a veal floor for lighter stock with capacity for 800 a day.
Prior to the completion of the latest project, NCMC was leasing substantial off-site chillers and freezers, with associated freight and double-handling costs, now removed.
Integrated materials handling systems
Now, with NCMC's new on-site automated materials handling and distribution systems, a network of integrated Dematic conveyors automatically transport cartons through various production processes including lidding, labelling and plate freezing. After this, the finished goods cartons are conveyed and inducted into a finished goods freezer store equipped with a Dematic Multi-shuttle Automated Storage and Retrieval System (ASRS).
The ASRS storage buffer can accommodate up to 4300 meat cartons at a time, automatically building, buffering and pre-sorting orders for distribution without manual human intervention.
The system directs cartons to be stored in locations within the Multishuttle ASRS, to minimise carton processing and retrieval times.
When the Multishuttles are not required to work on fulfilling orders, they undertake 'housekeeping' – rearranging the location of cartons within the storage system to minimise order retrieval times.
Manual handling of frozen cases eliminated
A key feature of NCMC's new materials handling system is that it has eliminated the need for manual handling of frozen cartons. A new automated carton lidding system also significantly improves presentation and stacking.
The new system provides full track-and-trace capabilities, increasing product selectivity. It also reduces the labour and time needed to sort orders, requires a much smaller system footprint, and has greatly improved product presentation, product quality, and significantly reduced product damage.
Fully automated materials handling
The benefits from automating materials handling have made NCMC more competitive and responsive to customers, and the project has significantly improved working conditions for staff.
All materials handling is fully automated and driven by smart location control and routing software, which minimises carton processing and retrieval time. The system has resulted in the elimination of manual handling of frozen cases and provides full track and trace capabilities.
It has also significantly reduced labour and associated product damage associated with manual handling.
NCMC's cold store logistics manager Greg Snow said the key benefits of the new integrated materials handling system and the ASRS was that they greatly reduced the manual handling which staff previously had to perform.
"Some of our cartons can weigh up to 27kg, so eliminating manual handling is a big bonus," he said.
"The new systems also make it easier for us to keep track of all product movements, which has significantly improved our stock management."
Mr Snow said the new lidding machine and plate freezer had also made a big difference to the quality of the finished cartoned-product.
"The results show that the product we're creating looks a lot better. Our freezing capacity has increased, and the product itself is as good as it could be," he said.
Award-winning technology
NCMC's world-first meat processing, buffering, sortation and sequencing system was awarded an annual Information Technology and Management Award by the Supply Chain and Logistics Association of Australia. It also received two highly-commended awards in the Supply Chain Management and International Supply Chain Management categories.
NCMC's chief executive officer Simon Stahl said the project was not without its challenges – as with any project of this size – but there was a "tremendous level of commitment from every stakeholder to make sure it worked, and everything was done correctly."
"We were all excited and proud to have been here while the project was being completed," Mr Stahl said. "The professionalism from our staff, from our head contractor Wiley, which was responsible for design and construction, through to technology supplier Dematic, and down to all the subbies who worked on the project was terrific," he said.
Meat buffer system benefits
Among the benefits exposed with the installation of the Dematic multishuttle meat buffer system were:
Better space efficiency: One of the advantages the system offers compared to crane systems is that Multishuttle systems can be designed to fit within virtually any space, even unused headroom. Multishuttle systems utilise the available 'cube' more efficiently providing a higher density, more cost- effective solution.
Unlimited order assembly flexibility: The system provides ready access to each individual carton and the SKU is automatically delivered to operations or further automation. No manual interaction is required, as multishuttle carts can retrieve cartons based on orders, complete sets (the complete animal) or by SKU.
Multishuttle systems are inherently flexible and software provides algorithms for a wide variety of different retrieval scenarios.
Increased system throughput capacity: Multishuttle systems can pick multiple SKUs concurrently within a single aisle, increasing system throughput and improving access to stock for orders. Accurate SKU location mapping ensures the location of each and every carton within the Multishuttle system is always known and can be queried in real-time by operations via integrated software.
Minimal customisation: Multishuttle systems require minimal customisation, reducing costs and enabling rapid installation and start-up. All hardware including storage systems, shuttles and software is pre-configured.
Optimised operational flexibility: The system can operate around the clock, every day of the week, providing broad operational flexibility.
Improved system redundancy: The technology provides a high level of system redundancy. If one unit fails for any reason, the remainder of the shuttles continue to operate independently, providing unrestricted access to the entire storage cube. Removing a non-functioning shuttle unit and replacing it with a back-up unit takes around 15 minutes.
Automated despatch labelling: Fully automated carton shipping labelling upon retrieval from the multishuttle system can be integrated.
A safer workplace: Multishuttle systems significantly reduce the need for manual handling of heavy cartons, reducing the potential for manual handling injuries. They also significantly reduce the need for pallet truck and forklift movements, further improving workplace safety.
Modular, scalable, flexible solution: Multishuttle systems can be easily scaled up with the addition of extra aisles or by increasing the height or length of the system.
Capitalising on Asia's growing demand for meat: Automation is key
Dematic business development manager for Integrated Systems Soeren Schauki, said the many distribution benefits delivered by the new meat buffer solution at NCMC had made the business more competitive and responsive to its customers, and had significantly improved working conditions for its team members.
While regions like South East Asia represented a growing market for Australian chilled and frozen beef, Australia was continuing to face competition in the region from other big beef suppliers, such as India and Brazil.
"Faced with a highly competitive growing market, Australian meat processors need to set themselves apart, not only with price but other areas such as quality, safety, product traceability and supply chain advancements," Mr Schauki said.
"In order to remain competitive, Australian meat processors need to look at what they can do to advance their handling systems to ensure the highest quality product is provided to the SEA market, with greatest efficiency."
Moving from manual to automation
Some Australian processing businesses were still reliant on traditional meat shipping processes involving manual handling, which was highly labour-intensive and inefficient, and increases the potential for error and product damage, as well as occupational health and safety hazards, he said.
"But more Australian meat producers are today looking to invest in automating the processing of meat, for distribution and dispatch," Mr Schauki said.
"Our Meat Buffer solution enables meat processors to have their products ready for the export market, ensuring on-time delivery and quality. It is a high performance, accurate, safe and cost-effective automated order fulfilment and dispatch processing solution.
"The system limits labour-intensive manual handling, as well as offering unlimited order assembly flexibility. The solution can pick multiple SKUs concurrently within a single aisle, while achieving unmatched system throughput, order flexibility and accessibility to stock," he said.
Full automation of cold chain storage
Improvements in product shelf life have also been achieved due to the movement away from manual operations. Previously a whole pallet would need to be retrieved with a forklift, dismantled to retrieve a specified number of cartons, and then re-packed and returned to storage. This was a labour intensive exercise and a burden on worker time, which also potentially reduced the quality of the cartons returned to storage.
With an automated system, the software instructs the solution to retrieve the correct order and it arrives at the loading dock within minutes. As each carton arrives into the storage area, it is given a barcode. The barcode contains vital information such as day of processing, time in storage, orders associated with it, which greatly improves traceability.
"The solution has increased efficiencies in chilling and storage, significantly reduced manual handling to improve worker safety, and extended the shelf life of products," Mr Schauki said.
"It is clear that for processors in Australia looking to take advantage of the increasing demand for Australian meat products throughout Southeast Asia and other regions, automation of cold storage facilities is a must.
It will ensure that Australian meat processors stay ahead of competitors from other countries who are active in the increasingly competitive South East Asia region."
Visit dematic.com.au for information and to view Dematic Multishuttle systems operating in a different logistics systems applications.