CATTLE slaughter operations across Eastern Australia plunged to their lowest mid-year level in at least a decade last week, as the effect of inevitable closures and cut-backs at some of the nation's largest abattoirs took hold.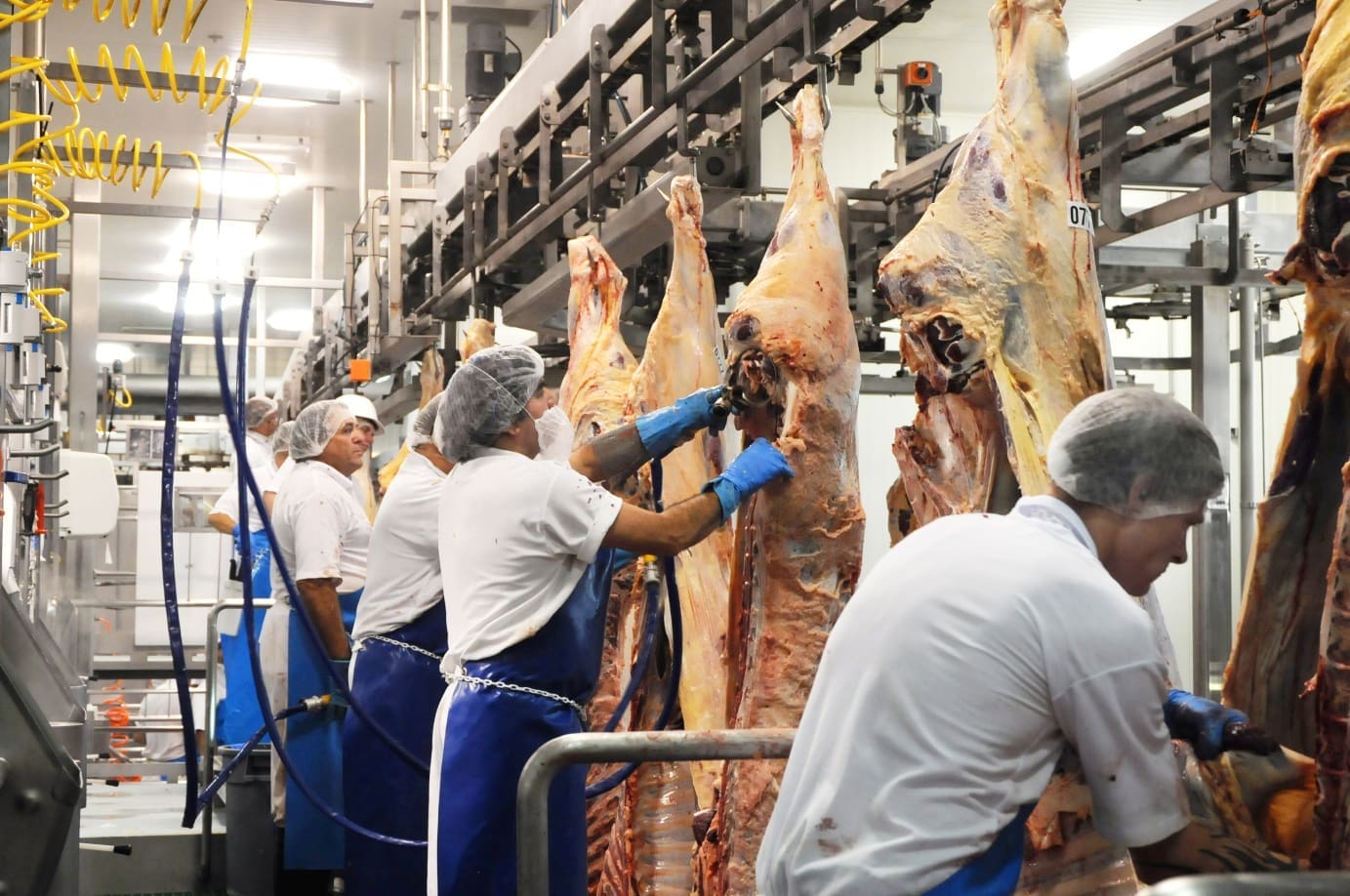 As outlined in last week's eastern states kill report, both JBS Australia and Teys Australia took radical steps in Queensland to try to align their kill capacity with available supply.
Teys made the unprecedented move of shutting its Beenleigh facility south of Brisbane for a week, to try to allow operational capacity to marry better with the available numbers.
Similarly JBS Australia has dropped its second shift at the company's Dinmore facility near Brisbane, the largest export processing facility in Australia. At full tilt, Dinmore will process 3400 cattle per day, six days per week. Currently the weekly tally is much less than half that, and the same will apply next week.
Both companies, as well as their competitors, now appear to have given up trying to flush-out a few more cattle in a painfully thin market, by simply pushing grid prices to ever-higher record levels.
August was always shaping up as a particularly difficult cattle procurement month for export processors, and this week's likelihood of rain will only heighten that challenge.
Last week's eastern states kill of just over 110,600 is the lowest this year since the week of January 15, when many plants were only just getting back to work after the Christmas/New Year break. Records suggest it is the lowest August kill logged in at least the past ten years.
Queensland, as expected given the events discussed above, experienced the greatest impact, falling 17pc from the week before to just 55,400 head. That's back 35 percent on this same week last year.
One southeast Queensland processor spoken to this morning said his plant was now 40,000 head behind this same point in the calendar last year, and he expected to be as much as 60,000 head in deficit by the end of the calendar year.
New South Wales was back 5pc in kill numbers last week, accounting for 24,800 head, back 25pc year-on-year, while Victoria processed 19,240 head, -22pc on its 2015 equivalent kill.
South Australia went against the trend, lifting 4pc last week to kill 7365 head (still -23pc on last year), while Tasmania was 14pc higher at 3781 head (-11pc on last year).
As can be seen on our home-page weekly eastern states kill graph, there has been a consistent and distinct decline in weekly throughput since it reached its season-high of 151,000 head in mid-May. Whether that now stabilises somewhat, or continues to trend down, is anybody's guess.
Grids continue easing trend
Some direct consignment grid offers for southern Queensland slaughter in coming weeks slipped a further 10c/kg this week. A similar 10c drop is reported out of plants in southern states
Best offers for four-tooth grassfed ox seen in SEQ this morning are 560-570c/kg, and for heavy cows, 510-520c. Other grid segments have fallen by a similar amount. The higher-end of those ranges, however, reflect prospects of rain later this week.
It means steer money has now declined by 20-30c from the brief peak it reached three weeks ago at 590c, while cow money has now slipped 15-20c from its record high point in early August.
At this point, it now looks like the price cycle has turned, and the best grassfed money is now behind us.
Flat international beef demand, coupled with an A$ that has stayed stubbornly above US76c, continues to make life difficult for export processor trading desks. Last week, the imported 90CL cow beef indicator eased another A1.9c/kg to 573.8c/kg CIF. That's back a hefty A47c/kg from prices experienced just two or three weeks ago.
Rainfall prospect adds to supply difficulty
Bureau of Meteorology forecasts of up to 50mm of rain over large parts of southern and central Queensland and eastern parts of NSW and Victoria over the next eight days could further hinder supply, processors say. Falls of up to 25mm have already been recorded in the past 24 hours in patches of southern and eastern Australia and extending into Queensland.
That's only likely to intensify the current slaughter cattle supply dilemma, processors say, and potentially might 'bunch up' cattle supply for a period. That's hardly likely to see processors add an extra shift to try to accommodate them, however, given how meagre supply is already.
There's very few oats cattle yet being presented for slaughter, processors with the first big wave out of southern Qld and northern NSW still likely a month away, given the late seasonal break in July.
Disconnect between slaughter and feeder prices
What's clearly evident in the cattle market at present is the growing disconnect between slaughter and feeder cattle prices. There's little or no sign of an easing trend in feeder prices yet, despite the broader trends being witnessed in the kill market. A line of heavy feeder steers 460kg out of Moonie, on the western Darling Downs the other day made 412c/kg, or $1900 a head, before freight.
With a forward contract price on 100-day grained cattle currently around 600c/kg, it makes it hard to fathom how a buyer could get out of such a trade on the right side of the ledger.
Grassfed cattle leading the decline in national kill
According to recently released data from the Australian Bureau of Statistics, Australian adult cattle slaughter was back 23pc year-on-year in June, taking the year-to-June total to just over 3.8 million head, back 18pc on the same period last year.
It was no great surprise to learn that the fall was underpinned by a greater decline in grassfed cattle coming through to slaughter, back 23pc for the year-to-date, while grainfed slaughter declined by just 5pc over the same period, and as a proportion of the total kill, increased from 31pc to 35pc.
The decrease was most noticeable within the female portion (back 22pc year-on-year in the first six months), while male cattle slaughter declined to a lesser extent (down 13pc).
However the female portion of the kill – 49pc for the January to June period, compared to 51pc in 2014 and 2015 – does appear to be skewed by the unseasonably large number of dairy cattle processed in southern Australia. In comparison, the proportion of females being killed in Queensland has declined from 49pc in the first half of 2015 to 41pc this year – a similar ratio to the last herd rebuild phase in 2011-2012.
A state-by-state breakdown of cattle kill over the past six months showed:
Queensland down 20pc year-on-year, at 1.698 million head
NSW down 15pc, at 846,000 head
Victoria down 19pc at 766,000 head
SA down 16pc, at 199,000 head
WA down 5pc, at 189,000 head
Tasmania down 5pc, at 113,000 head