RAIN, and lots of it, across the eastern states over the past week has further compounded what was an already desperately difficult cattle supply landscape for beef processors.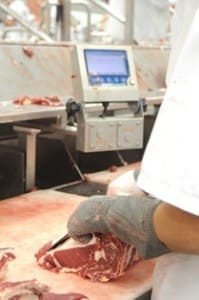 Early feedback from meatworks livestock buyers this week suggests the current seven-day cycle might set some sort of record for low kill for the mid-year period – at least in Queensland, and potentially in some southern states as well.
This past week's big rain event, on top of earlier heavy falls during June has made conditions difficult to impossible to deliver cattle for direct consignment slaughter, and saleyards are being equally affected.
The Bureau of Meteorology has reported falls of anywhere from 15mm to 100mm+ across large parts of eastern Australia this week, concentrated most heavily in central, western and northern Queensland. Parts of southern NSW/Victoria have also received further solid falls, while Tasmania's west coast recorded massive falls above 150mm during the week.
There's been a string of Queensland sales already cancelled for this week including Roma prime on Thursday, Biggenden and Emerald. Other sales that have persevered early this week have seen numbers slashed, with Roma this morning yarding only about 1420, including just 100 meatworks-type cows. That's down from 10,600 just a fortnight ago. Warwick yarded just 600 head, and Inverell sale was way down; Moreton only yarded a few hundred and Gunnedah, 1600, while Carcoar sale yesterday and Wagga sale was well back.
One large processor said his company extracted just two decks out of this morning's Roma sale.
"That's unheard-of, at this time of the year," he said. "It's basically a wet track from Mt Isa to Hobart this week. It's hard to over-emphasise just how much more difficult it has made the supply challenge."
"And given the rain that's been received earlier, if it keeps showering, it only takes another 10 points to stop the wheels again," he said. "Access to stock might take some time to improve. Up through Central Queensland a light drizzle every few hours, and no wind, just doesn't let the top dry out."
While it's hard to report any rain event in Australia in a negative sense – especially give the two-year cycle the industry has just passed through – it's hard to ignore the current impact.
Some Queensland and NSW plants are expecting to schedule just three-day kills this week.
Current record-level grid price offers for southern Queensland slaughter remain unchanged, but are almost irrelevant, in current circumstances. Competitive quotes for SEQ kills have been unchanged for the past four weeks, currently sitting at 570c/kg for four-tooth grassfed heavy steer, and 525c on heavy cows.
Last week's eastern states beef kill reported by NLRS reached 132,624 head, much the same as the week before. Both Queensland (72,340 head) and NSW (28,436 head) were 1pc better than the week prior, but Victoria fell 3pc to 20,410. Expect to see substantial reductions in Queensland kills, at least, this week.