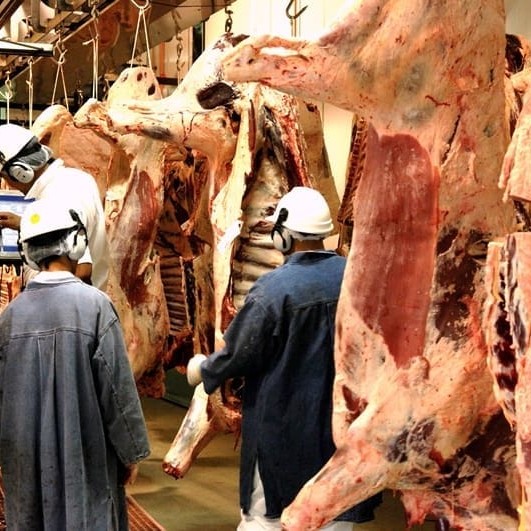 More than a decade after it closed, a new owner has been found for Coonamble's Castlereagh regional abattoir in NSW, with plans to re-open the facility within six weeks.
The move follows the commissioning of a study in 2008 by the Coonamble Shire Council, which found that reopening of the regional abattoir was a viable option.
The Council used the results to seek an investor.
Two Sydney-based businessmen whose current business is based on the production of carbonated drinks and snack foods have bought the abattoir from the Scott family, which has owned Coonamble since the 1960s. It will be the investors' first foray into the meat industry.
The re-opening of a mothballed abattoir after such a long break is almost without precedent in Australia, processing sources said this week.
The plant, when it reopens, will employ about 30 people producing Halal certified beef and lamb for the domestic market.
A refurbishment of the facility is nearing completion, but trade sources suggest the current conditions set by the Environmental Protection Agency are stringent and corrective action make take longer than originally expected.
About 60 people lost their jobs when the meatworks shut in 2001. The closure gained broad media exposure at the time, because it was blamed, in part, on the Howard Government's imposition of the Goods and Services Tax. The owners said they would not be able to absorb costs which the GST had added to their operations.
The problem identified at the time was that under GST, meat processors were required to pay GST on all stock purchases (both liveweight or over the hooks) and claim the tax back as a refund from the Tax Office. The challenge processors confronted was the requirement to settle purchases within 7-14 days, while faced a delay of up to two months before being reimbursed by the Government for GST payments.
The revived Castlereagh business plans to source livestock from throughout northwest NSW and into southern Queensland.