WHAT are the likely labour and staffing issues for the red meat industry in 10 or 15 years' time?
The question will come into focus during a session at next week's 2015 Meat Industry Conference being held on the Gold Coast.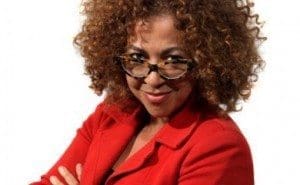 Discussing the topic will be Kate Mills, who spent 15 years as editor of Business Review Weekly, and who now specialises in labour and staffing consultancy.
Ms Mills, pictured right, will speak on what is happening in the same space in other industries that may be of relevance to the red meat supply chain. She will also discuss gender diversity in Australian business today and the drive for innovation and what that means for the jobs market of the future.
Gender diversity will also come into focus later in the conference program, when a new award is presented for the first time at this year's Thursday night conference dinner.
The inaugural Atron Women in Processing award will be presented, along with the conference's familiar annual awards, including the Distinguished Australian of the Year, the Meat Processors/MLA Future Leaders Award, Intralox Industry Excellence Award, and the Special Industry Recognition Award.
Meat processors and exporters from across Australia as well as the US and New Zealand will gather on September 16 and 17 at the Gold Coast's Royal Pines resort for this year's event. Beef Central will provide detailed coverage of the two-day program, as beef and sheepmeat meat processing and export activity takes centre stage.
A panel session sure to attract delegate engagement will explore the challenges and opportunities in the China market.
Session moderator Lachie Bowtell will interact with panellists including:
David Larkin, chair of the red meat industry's China Working Group
Rob Williams —Trade Director of Technical Market Access, AMPC
Tim Sullivan — Sales Manager, China/Asia with Sanger Australia
Roger Fletcher – Managing Director, Fletcher International
Greg Read – First Assistant Secretary, Department of Agriculture
Michael Whitehead – Head of Agribusiness Insights, ANZ
The Q&A session will follow a special message from executive president of the China Meat Association, Li Shuilong.
Export market outlook in focus
Later in the program, a market forecast session will be held, again moderated by Lachie Bowtell.
Following a presentation from MLA market information manager Ben Thomas, (pictured left) a panel session will be held, also involving David Larkin; AMIC Veterinary Counsel Dr John Langbridge; MISP 4 economist/consultant Dr Peter Barnard; Fletcher International's Roger Fletcher; AMPC chief executive David Lind; and Michael Matthewson – Wiley Business Operations Manager.
Among other conference speakers this year:
Martin Kneebone's presentation on the domestic retail market and what he sees as significant changes that are already starting to appear both with the major retailers and elsewhere will be a fascinating discussion.
David McKinna's review of the emerging mega‐trends over the last five years and where he sees them going over the next 10 years will add another perspective to the conference's assessment of the future and the influences that will impact on the industry.
Outside the speaking auditorium, there will be a 27 trade exhibition booths featuring the latest in IT, food processing, robotics, food safety, workplace safety and myriad other subject areas.
"As always, our thanks go to our chief sponsors, in particular Australian Meat Processor Corporation as our Platinum Sponsor, together with Hamburg Süd, Maersk Line, Visy, ANZ, MLA, Wiley, Orora and Meat Processors Pty Ltd," said AMIC's national processing director, Steve Martyn.
To access further details about the conference, including the full program and registration details, click here.