Rod Russell has come a long way since establishing a small boning room next to his retail butchery outlet in the Perth suburb of Jolimont back in October 1983.
Thirty years later, Western Meat Packers Group (WMPG) processes 1800 cattle a week and employs some 320 people across its WA operations.
WMPG's fully-integrated slaughtering, boning and packing operation today includes its abattoir at Margaret River, boning and packing facility at Osborne Park, specialist hi-tech packing facility at Bibra Lake, the Perth Skin and Hides business at Coogee and trading offices in China, Thailand and South Korea.
Additionally, WMPG operates its own cattle finishing and backgrounding property at Brunswick, near Bunbury.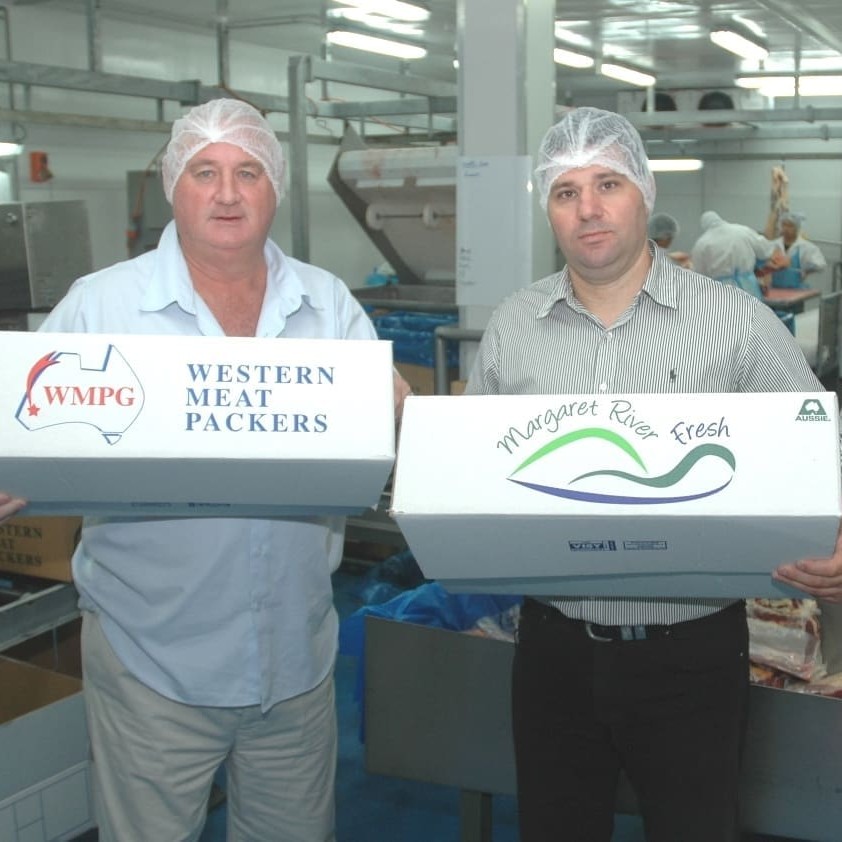 WMPG today remains under the ownership Rod Russell and his wife Shana, while day-to-day management of the operations is the responsibility of 33-year-old chief executive officer, Andrew Fuda.
After careful deliberation of recent merger and acquisition propositions from 'interested parties', the Russells have committed to retaining family ownership of Western Meat Packers and moving the company forward under Andrew Fuda's guidance, while maintaining the traditional values of customer and supplier loyalty which they have cultivated since their earliest days.
At WMPG's end-of-year function for staff in December, marking the company's 30th anniversary, Rod announced that he was stepping down from the group's day-to-day operations, but would remain as a director. Andrew was promoted at the time from general manager to chief executive.
Rod started his apprenticeship more than 40 years ago with Lee Brothers in Midland. He then spent several years boning and slicing at Robb Jetty, Midland and Katanning abattoirs before starting his own business.
A strong customer focus has been one of Western Meat Packers' key drivers for the past 30 years.
"Cattle producers are clearly telling us they want to continue to do business with a 30-year-old, first-generation WA business, which is here for the long haul," Rod said.
The family's commitment to the industry and WMPG was dramatically underlined in 2009 when its headquarters and boning room in the suburb of O'Connor was burnt to the ground due to an electrical fault.
Although they could have walked-away from the business at that time, the Russells chose not to, continuing to employ their dedicated workforce, despite dropping throughput to 100 cattle a week and having to access temporary boning facilities, before later gearing-up to full capacity at the new Osborne Park site.
WMPG has invested millions of dollars into upgrading machinery and technology at its Osborne Park beef and lamb facility in the past few years, where about 150 people are now employed. The site includes a substantial, well-resourced training facility to up-skill staff to meet the challenges of modern meat processing and handling.
Chief executive Andrew Fuda said Western Meat Packers would continue to invest in the industry and support those producers and suppliers who had helped the company grow as an innovative market leader in meat processing, packing and product development.
Brand program drives success
Mr Fuda pointed to the company's Margaret River Fresh branded product as a case in point.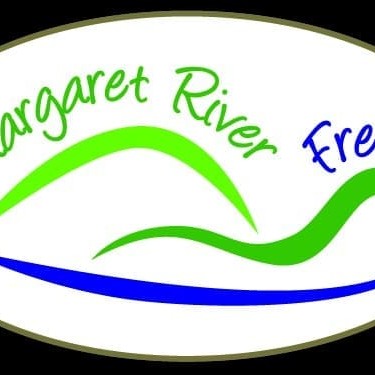 The brand utilises the excellent regional identity of the Margaret River region, delivered through the worldwide reputation attached to locally-produced wines and other food items.
Margaret River Fresh is a premium beef product processed at WMPG's abattoir just north of Margaret River, sourced from some of the best cattle produced across the region. A parallel Margaret River Fresh brand is operated for quality lamb.
"Although WMPG is recognised as a significant Australian beef and lamb exporter and processor, we are also very tuned-in to the domestic market in terms of sourcing livestock from local farmers, via direct contracts and through our own buyers operating at saleyards and then placing our products onto WA retail supermarket and butchery shelves," Andrew said.
The Margaret River Fresh range is sourced from select British breed yearling cattle and quality, well-grown lambs from WA's south-western pastures, which are then grain-finished. Both beef and lamb programs are managed under a Meat Standards Australia grading pathway throughout the supply chain, using independent MSA graders in the plant.
A range of sub-brands operate under the Margaret River Fresh beef master-brand, including Margaret River YG Grain Fed and Grass Fed Beef, Certified Organic Beef and Verified Angus Beef.
The Certified Organic program is based on cattle sourced from WA's Great Southern region, through farmer-owned WA Organic and Biodynamic Meats Co-operative. The program now represents about 140 head per month, up from just 10 head per month when the exclusive arrangement started back in 2010.
WMPG is certified by the National Association for Sustainable Agriculture Australia Ltd (NASAA) as an accredited processor of Organic beef.
Andrew sees Western Meat Packers' future as a process of ongoing innovation, especially in terms of product and packaging development. A shining example is the company's state-of-the-art Bibra Lake value-adding operation, which specialty-packs value-added beef items for the Coles Supermarkets chain.
Lines include MAP-packed mince pre-packs, portion-controilled steaks, diced meats and burger patties using MAP, Cryovac vac-pack and Dar-Fresh packaging.
Andrew regularly spends time in overseas destinations like Germany and the UK, attending trade and industry shows to review the very latest in handling and packaging technologies.
"Essentially, it's about enhancing product integrity and better informing the consumer of our meat product's provenance," he said.
"Western Meat Packers Group reads the market, knows its place in it and goes about the business of consistently producing a quality-assured meat product that delivers taste and nutrition to increasingly discerning domestic and overseas consumers," he said.