In this video Silver Fern chairman Rob Hewett explains why the company is recommending its farmer shareholders vote to accept the sale of 50pc of the business to China's Shanghai Maling.
CHINESE interests are close to acquiring a 50 percent stake in New Zealand's biggest meat exporter Silver Fern Farms.
Shanghai Maling, a unit of China's state-owned Bright Foods, has offered $261 million for the half-share, a deal which the board of Silver Fern Farms is unanimously recommending that its shareholders vote to accept.
Silver Fern's farmer shareholders will be paid 30 cents a share as a special dividend as part of the deal, the Dunedin-based company said.
"There has never been this amount of money invested in the red meat sector to my knwoledge, certainly in one go," Silver Fern chairman Rob Hewett said.
"It is a significant investment and it is in Silver Fern farms, so this is a really exciting opportunity for us as a company."
The deal is subject to shareholder approval at a special general meeting scheduled for October 16 in Dunedin.
It is also subject to approval from New Zealand's Overseas Investment Commission and from Chinese regulatory approvals, which is expected to take six to nine months.
Chairman Hewett said the Chinese investment was a "watershed" moment for the company and for the New Zealand meat industry, which has for years struggled with issues of overcapacity, under-investment, intense competition for stock and low returns.
Silver Fern hired Goldman Sachs last years to advise on options to improve the business and capital structure last year. NZ media have reported that Silver Fern has been seeking a $100 million capital injection to strengthen its balance sheet before bank debt falls due next month.
The NZ Herald said that with a dwindling sheep population, which has gone from 70.3 million head in 1982 to just 28.6 mllion today, the country's red meat processing industry suffers from overcapacity, much of it with Silver Fern Farms.
"A lot of money needs to be spent on Silver Fern Farms to make it efficient again," one analyst told the paper. "Many of the Silver Fern plants are at the high end in terms of operating costs."
Under the proposed deal Shanghai Maling will invest $261 million in cash for half of Silver Fern Farms' business. The investment will be into a company, to be named Silver Fern Farms, which will own all of the assets of the business, and be owned 50 percent by the existing Silver Fern Farms Co-operative and 50 percent by Shanghai Maling.
Existing ordinary and rebate shareholders will retain their current shares in the Co-operative and supplier shareholders will continue to supply their livestock through the Co-operative.
Mr Hewett the $261 million purchase of 50pc of the business means the Co-operative will own 50% of a business whose equity value has effectively doubled in size.
"The implied value of the transaction of $2.84 per ordinary share compares to a share price of 35 cents when the trading of shares was suspended in July."
Mr Hewett said the intention going forward, subject to board approval at the time, is for Silver Fern Farms to return 50% of profits every year to its two shareholders.
"The Board considered many options for new capital, both locally and internationally, but Shanghai Maling stood out for the enormous opportunities and ongoing benefits for the Co-operative, its shareholders and supplying farmers.
"We are very excited by this partnership proposal with Shanghai Maling and believe they are the best partner for Silver Fern Farms. Our values are closely aligned. The proposed deal has many long-term benefits for the co-operative including full support for our global 'Plate to Pasture' strategy, and the means to accelerate the strategy in a number of key markets as a result of the investment of substantial new capital.
"This new partnership will see Silver Fern Farms in a cash positive position at year end, which will allow us to both reinvest more aggressively in executing our strategy but also to share profits via regular payments of dividends to the two shareholders and maintain competitive procurement prices for our livestock suppliers.
"The Co-operative will receive 50% of those future dividends and intends, subject to the Co-operative Board approval at the time, to in turn provide regular payments of dividends and rebates to shareholders."
Dean Hamilton, Chief Executive, Silver Fern Farms said Shanghai Maling brings more than just capital because they provide the co-operative with a huge opportunity in China.
"This has the potential for us to establish a unique position in what is the fastest growing red meat market in the world. Shanghai Maling's integrated supply chain model will allow us to advance our product development and consumer marketing abilities in that market in ways we could not do ourselves, or with any other local or international investor," said Mr Hamilton.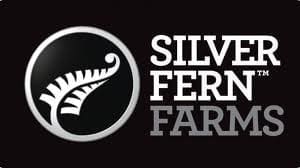 "Silver Fern Farms will continue to be responsible for its sales and marketing efforts in China just as it is in other countries around the world. Where it makes sense for all parties, we will be working with Shanghai Maling to create products in New Zealand specifically for China, and will leverage its (and Bright Group's) significant wholesale and retail networks. We expect the in-market relationship to build naturally over time," he said.
Mr Hewett said shareholders and suppliers will have the opportunity to hear more about the partnership over coming weeks.
"We expect to send shareholder materials out ahead of a shareholder meeting planned for October 16. The investment is subject to shareholder approval by both parties and regulatory approvals in both New Zealand and China. We expect the transaction to be completed in the first half of next year.
"What is clear is that the traditional industry model hasn't consistently delivered for farmers or processors over a sustained period of time. Our shareholders and farmer suppliers believe in our added value strategy, but the key missing link has been a strong financial position from which to execute.
"We have arrived at a position where we have a genuine game changing opportunity for our business. We have a partner who supports our strategy, wants us to accelerate, has the resources and relationships to help us specifically in China, and will provide us with significant capital to put us in a position of not only financial sustainability, but one of strength. It will enable us to reinvest in the business in a manner we simply cannot achieve by ourselves. The end result should be higher, and more stable, returns from the plate to the pasture.
"We are excited about what this partnership can bring to the business, to our shareholders and to supplying farmers.
"I truly believe this partnership will be a defining moment for our business and the co-operative as a whole. We will look back on this in 5 to 10 years' time and know it was the catalyst for us to propel our business forward in a way, even a year ago, we never thought possible," Mr Hewett said.
The NZ Herald reported that Invercargill-based meat processor and exporter Alliance Group this morning that that it had submitted a bid for Silver Fern Farms prior to the company's capital-raising process getting under way – as part of ongoing discussions with the company.
Pressure groups in Silver Fern Farms and its neighbouring Alliance Group have called for both companies to consider merging in favour of taking in foreign investment. However Silver Fern chairman Rob Hewett said the sum involved was not enough to eclipse the China deal and to satisfy its bankers. See the NZ herald article here