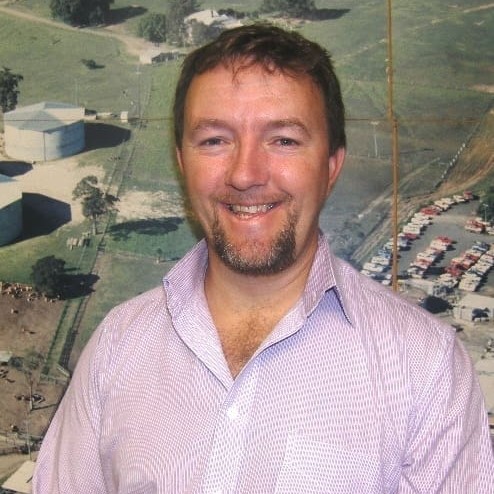 The Northern Cooperative Meat Company yesterday reported a before-tax profit of $3.9 million for the 2012-13 financial year, driven by a sharp rise in throughput during the second half due to the effects of drought.
The nation's only farmer co-operative owned beef abattoir business held its annual general meeting in Casino today.
New NCMC chairman John Seccombe said the improved result, up from $839,000 in 2012, was attributable to the large number of cattle entering the market in the second half of the financial year, together with increased processing numbers on the veal floor following the first full year of operations of the Ramsey Meats business, acquired earlier.
Northern Cooperative Meat Co chief executive, Simon Stahl, said 2012-13had been a year of two halves, with the June-December 2012 period quite hard, followed by the big shift in momentum from early this year as the impact of drought started to take effect.
"Our service kill operators were able to really source a lot more cattle, and push the plant closer to its operating capacity," Mr Stahl said.
While it was not a 12-month beef throughput record for the plant, certainly towards the end of the financial year, and especially the fourth quarter, Casino was hitting weekly records in throughput. Included were Saturday shifts, which some believe may have been the first ever rostered through the plant.
Mr Stahl said while there was not necessarily a lot more slaughter cattle coming out of Queensland direct to the plant as a result of the drought, the abundance of cattle north of the border meant larger Southeast Queensland processor competitors did not have to come south as much to source their kill. That had provided some competitive advantage for Casino's operators.
One of the big impacts at Casino last financial year was the additional plant throughput provided by the acquisition of the Ramsey Meats business, previously based out of Grafton, but since closed. The Ramsey deal was reported in detail earlier on Beef Central (click here to view).
Veal numbers at Casino, for example, were up 25 percent last financial year, in the first full year of trading for the Ramsay business, while the plant's beef throughput was up 7pc.
In combination, that has served to lift the plant's utilisation levels over the past 12 months, Mr Stahl said. The veal floor, previously operating at around 40pc capacity, is now close to 85pc, while the beef floor utilisation is currently operating at 100pc, and across the yearly cycle, about 90pc.
Casino continues to service a wide selection of service kill customers, both conventional beef/veal and Wagyu, involving up to twenty operators.
Specialised Wagyu processing continues to be a significant part of the Casino business. Some Wagyu customers had grown their cattle turnover in the past year, but overall the trade in that segment was about the same. The plant's Wagyu kill for up to six regular service kill customers currently represents about 10pc of weekly beef throughput of about 4000 head.
While Casino has become a specialist in Wagyu processing, Mr Stahl said it was a challenging segment, because different customers required different cutting lines for global export customers, and had different branding and packaging requirements.
"It's much more specialty, rather than volume," he said.
Mr Stahl said a direct-consignment incentive program offered to Co-op members had last financial year paid out about $450,000 in incentive payments on approximately 80,000 slaughter cattle. The incentive is paid for livestock purchased from co-op members by one of the plant's custom-kill operators, which are committed to the Casino plant for processing.
The annual direct consignment incentive figure is increasing, and achieved a new record level in 2012-13, he said.
While Casino was temporarily de-listed from the Russian export market on a technical issue earlier, it successfully passed its Russian regulatory audit last November, restoring full access to the emerging market. Casino, along with five or six other Australian export licensed plants, was de-listed for Russia early last year over claims of oxytetracycline levels above MRLs in Australian grainfed beef found in Russia.
Casino Co-op membership numbers vary little from year to year, and currently sit at around 1500 members, both cattle and pork, including about 1350 that could be regarded as 'active'.
As a registered cooperative, the Northern Cooperative Meat Co has similar reporting obligations to a publicly-listed company and, unlike most other meat processors in Australia, is required to publicly disclose its end-of-year results.
More on Casino's Pasturefed Cattle Assurance System (PCAS) plans tomorrow