THE Northern Cooperative Meat Co plant at Casino in northern NSW has joined the list of early processing plant closures this year, with a decision to shut one of its two beef chains for the season from next Friday.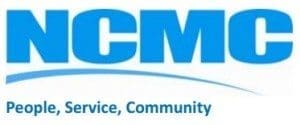 Like earlier seasonal closure reports on Beef Central this week, Casino has blamed the inevitable  undersupply of livestock for the development.
Casino will close its veal chain today week, Friday, November 20, shifting beef and veal onto a single chain until the proposed final closure date of December 16.
The decision will see 150 casual staff put-off early, however permanent staff will not be retrenched or otherwise affected.
In a brief statement, chief executive officer Simon Stahl said as much as the company would have liked to continue at peak capacity, the fact was that there had been a stock throughput decline of 30 percent recently. Adult cattle numbers over the past two months had declined 20 percent, while veal numbers were back 70 percent, making it impossible to maintain both chains later into the season.
"The Australian beef industry has gone from a 35-year high in beef herd size, to a 20-year low in the space of just two years," he said.
NCMC remains in a sound financial position, and it had anticipated and planned for this seasonal downturn, Mr Stahl said.
"Australian processors have been operating at 30 percent above normal capacity for the past two years, as producers responded to ongoing drought conditions by turning in their cattle for processing. But following a better-than-average spring break over most of NSW, farmers in this area have now turned to herd rebuilding," he said.
As Beef Central has reported earlier this week, JBS Australia and Teys Australia have already announced extended, early closures for two of their northern beef plants.
Subject to rain, NCMC at this stage plans to re-open its beef chain after a three-week break, on January 11, 2016. It said it would re-assess the situation in January.