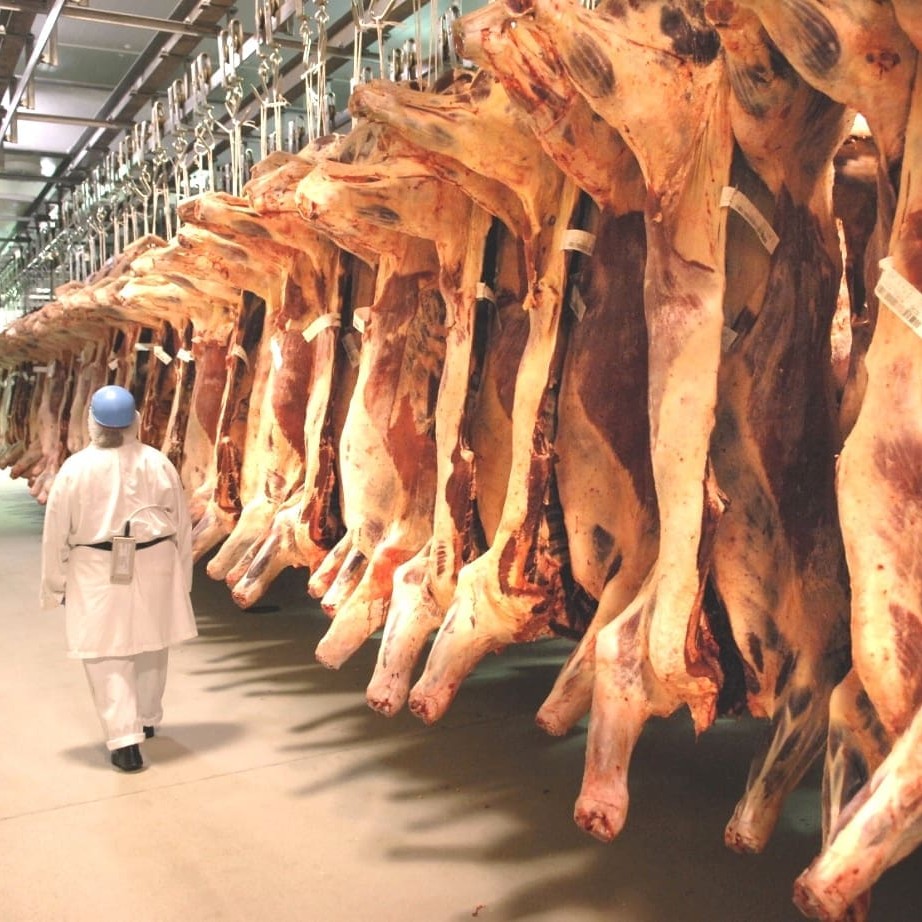 IN ANY other year, last week's Eastern States beef kill of 155,140 head would have been considered extraordinary.
But in the context of the current Eastern Australia-wide drought liquidation, kills above 150,000 are becoming increasingly commonplace.
Last week's tally represented a 2 percent decline from the all-time record Eastern States kill set a week earlier, and has stimulated some stakeholder speculation that the peak in the turnoff cycle may now have passed.
The chances of that are likely to rise if current light rain being experienced across parts of Victoria and southern NSW continues.
The recent encouraging trend in the value of the Australian dollar is no doubt lifting confidence a little and making the job on the export meat sales desks just a little easier, but it is a long way from being reflected yet in livestock grid prices. The immediate value in currency relief to the industry is in helping 'keep the pipeline clear', and minimising any risk of a larger backlog of export beef on the domestic market.
If the A$ is still at, or below parity by the end of June, however, it might then start to bear some influence on grid prices, given the long lag-time in livestock slaughtered today, and when it arrives as carton meat in export destinations.
"If nothing else, the A$ at parity will help start to inject a little more confidence back into the supply chain – a lot better than when it was at 105 or 106c," a processor contact said yesterday.
Cow slaughter in Queensland and NSW – the two states where gender data is collected on slaughter cattle – steadied a little last week on some earlier very high cow kills, another sign that turnoff patterns might be starting to ease a little.
Responding to the heavy kill cycle which started late last year, Australian beef exports for April reached 85,332 tonnes, up 19pc on April last year. Fiscal year-to-date shipments have reached 822,882t, up 6pc year-on year, MLA reported yesterday. At current rates, Australia will go perilously close to cracking one million tonnes in exports for the full 2012-13 fiscal year – a record.
Biggest contributor to the decline in the Eastern States kill last week was Queensland's contribution, which fell 3pc last week to 82,733 head – though the figure was still +19pc on this same week a year ago.
Individual Queensland plants still did some very big numbers, however. Nippon's Oakey export shed chalking up 6950 head for the week – an all-time record since the plant was opened by the Keong family in the 1950s. That was based on five 7.6 hour weekday shifts, plus a six-hour Saturday shift, and the maximum gang operating on the kill-floor to keep the chain moving at optimum speed.
Barring rain disruptions, Queensland processors say current bookings suggest there will be no significant change in slaughter numbers until well into the new financial year.
There are still a lot of well-finished cattle from the Central Queensland region, which received the best of the summer rain, which will start to present in coming months – especially after the impact of frosts on feed starts to take effect.
NSW and South Australian kills also eased a little last week, back 1pc to 36,074 head and 8795 head respectively, but still 15 and 17pc above last year.
Victoria and Tasmania both went against the trend, lifting their kills 1pc on a week earlier to 22,833 head and 4705 head respectively.
Encouraging rainfall of 15-20mm across parts of Victoria and NSW since the weekend has provided some encouragement over prospects of a seasonal break to local producers, and with further showers forecast today, any widespread falls of 40-50mm or more across the region could further slow rates of southern slaughter cattle turnoff.
If normal seasonal cycles are followed this year, southern processors are likely to start to pushing further north to secure slaughter stock in coming months, as local supplies start to decline and prices rise. That will apply particularly to cows and manufacturing type cattle, which could lift competition for northern Indicus type cows, particularly.
Southern processors will often also push north as far as about Dalby over winter to buy better quality yearling/vealer types.
Southeast Queensland grids last week were generally steady to 5c/kg cheaper for most descriptions. Public quotes accessed yesterday by Beef Central included four-tooth grassfed ox 285-295c/kg, best cow 240-250c/kg.
Saleyards numbers in Queensland slipped 25pc last week, NLRS reported, with Victoria down marginally. NSW saleyards throughput was +11pc last week, but there was a general easing trend in the state's northern selling centres. Queensland's Roma store sale today is drawing for about 8000 head, down a little on the earlier sequence of +10,000 head yardings.
Despite lower kills and an easing in saleyards throughput last week in many centres, the EYCI continues to slide, reaching 282c/kg yesterday, down 3c on Friday, and -16c on a week ago.