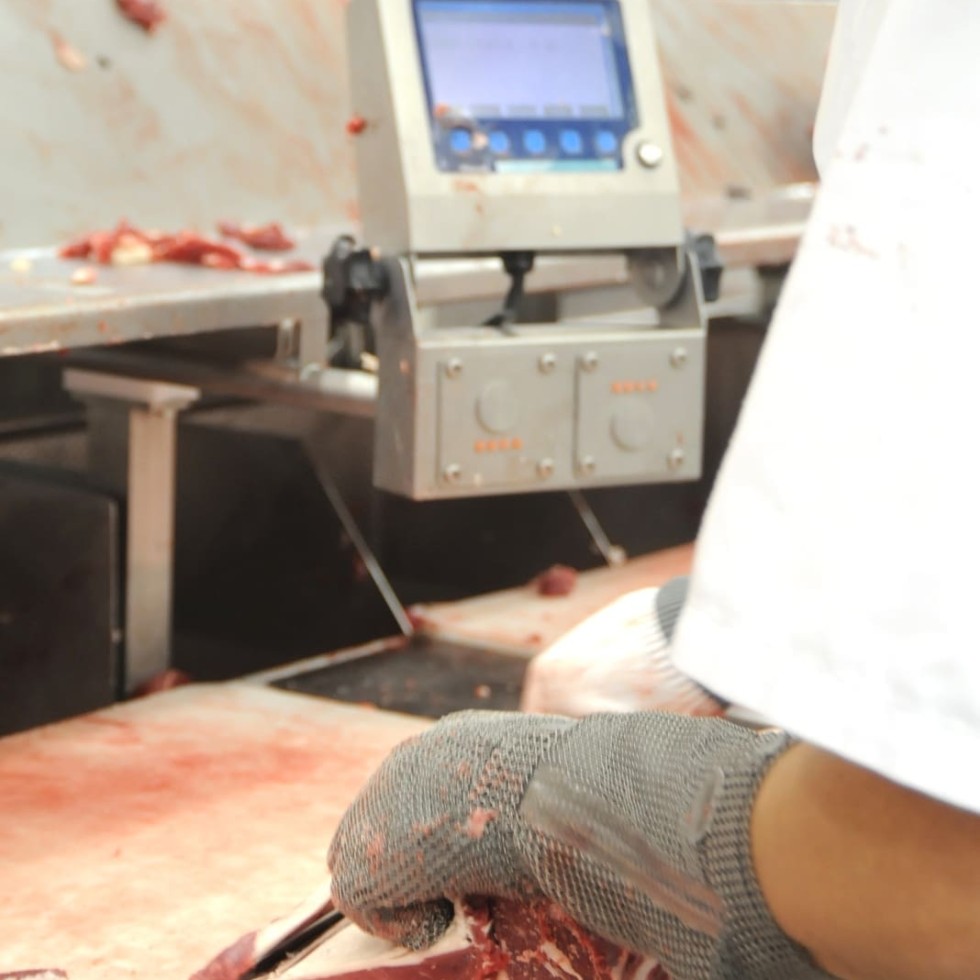 The surest sign that herd reduction is in progress is high rates of female kill, and last week's Eastern States slaughter report illustrated this trend in the clearest possible way.
Queensland's total seven day kill of 76,280 cattle included 34,770 females, or 46 percent.
In New South Wales, the only other state where data on gender is recorded, the female proportion was even higher, hitting a whopping 51pc.
One processor source said it was the first time in recent memory that more females than males had been killed in NSW, speculating that the trend may have been enhanced by large numbers of females flowing across the border from drought-affected regions of Queensland.
Reports suggest NSW plants like Bindaree, Throsby and Casino have been killing Queensland-sourced cows in big numbers, as the fall in livestock prices makes northern cattle a more attractive prospect to transport longer distances.
Economists say any female kill above about 44 percent, if sustained, normally represents herd reduction, suggesting the three-year expansion in cattle numbers across Eastern Australia as a result of better than average seasons may be under pressure – for the time being, at least.
The combined Eastern states kill last week (data from WA is not captured by the National Livestock Reporting Service) reached 148,818 head. While that fell a little short of a couple of all-time record kills above 150,000 head prior to Easter, it still ranked as NLRS's fourth largest weekly kill figure since the start of 2011.
The result was achieved despite seasonal and local holiday closures of several large sheds last week, including Queensland's Kilcoy Pastoral Co dedicated grainfed plant, which only got back to work on Monday after its annual seasonal/maintenance closure. Several other Queensland plants were affected by local show holidays.
Last week's Eastern States kill represented a 23pc rise in numbers over the week previous, but that was almost entirely explained by the earlier four-day working week due to Easter.
Looking ahead, large processors yesterday agreed that the current seven day cycle is likely to again register some big numbers, due to extreme heavy supply caused by seasonal conditions in western and northern areas of Queensland and NSW. A secondary factor will be the desire to get ahead of normal killing rosters, as next Thursday will be lost due to the ANZAC day holiday, leaving a dark-day in all meat plants.
That pretty well clears the national public holiday impact on processing performance, at least until Queen's Birthday in mid-June, allowing processors to better deal with the heavy flows of cattle in front of them.
On a state-by-state basis, Queensland's large kill last week of 76,280 head (up 21pc from the Easter-affected week previous) again included some Saturday shifts in plants that do not normally operate on weekends, including Nippon at Oakey. Other sheds have added extra staff to manning levels, to boost throughput.
The NSW kill last week reached 36,307 head, up 26pc on the previous week and 41pc on the same week last year. The flow of Qld cattle south may partly have contributed to that.
Similarly, Victoria's kill of 23,083 was +26pc on the week before, and +66pc on last year, while South Australia (8495 head), was +27pc and +74pc across the same comparisons. SA continues to receive numbers out of central and northern Australia.
Even Tasmania's kill (4653 head) was well up, being +25pc and +31pc.
There have been some sizeable reductions in saleyards numbers since the big surge seen prior to Easter, partly because vendors have been put-off by the big collapse in prices in many centres, but also because processors have been operating only lightly in the physical market, experiencing more than adequate cattle flows through direct consignment. A little bit of rain about has also contributed.
Longreach sale this week, for example, is very light-on for numbers, given the alarming drop in prices a week ago. Roma store sale today is expecting to draw for around 8000 head, being much cheaper in price last week.
"Producers know that if they line up big yardings, saleyards prices will again get very, very cheap," a reliable market source said.
Processors again this week reported heavy inquiry for direct consignment killing space, from across western and northern areas of the Qld/NSW where conditions are worst. Forward bookings now extend out into June in many plants.
While reports that JBS Townsville has big space bookings out to September appear true, that is not that unusual for Australia's northernmost export shed, local sources said. The situation is probably being exacerbated, however, because producers are worried they may not get a slot if they do not book ahead, due to supply pressure.
Direct to works southeast Queensland grids have stabilised a little following earlier big slides, with most quotes unchanged to 5c/kg easier yesterday on a week ago. Current prices for four-tooth grassfed ox obtained yesterday were 295-300c/kg; around 270c/kg for top cow; 305-315c for grassfed yearling, and up to 340c/kg for top MSA steer.
Will processors run out of cattle?
Given the recent high rates of kill, are processors likely to run out of cattle early this year?
Not likely, says one large processor contact with operations in three states.
His take on the situation is that Queensland producers east of a line from Roma to Emerald who were fortunate enough to receive good rain earlier are sitting on their turnoff cattle at present, because a) they have feed, and b) they don't like the current price.
"They'll sit there and wait until this current drought-forced turnoff cycle clears, before starting to move, possibly June-July, with some well-finished cattle. I don't think we will be short of cattle until the traditional time of shortage, at least mid-July into August," the processor said.
"August is always a very difficult month for procurement in Queensland and northern NSW, and it won't be any different this year," he said.
Big slide in A$ value
There was a spectacular US1.7c decline in the value of the A$ overnight, as news of less than favourable economic growth in China hit the market.
After trading above US105c for much of the past week, the A$ opened this morning at US103.32c, taking a little of the competitive burden off beef exporters shoulders.
It remains to be seen whether the correction is temporary, or something that provides longer-lasting exporter relief, however, finance sources said.