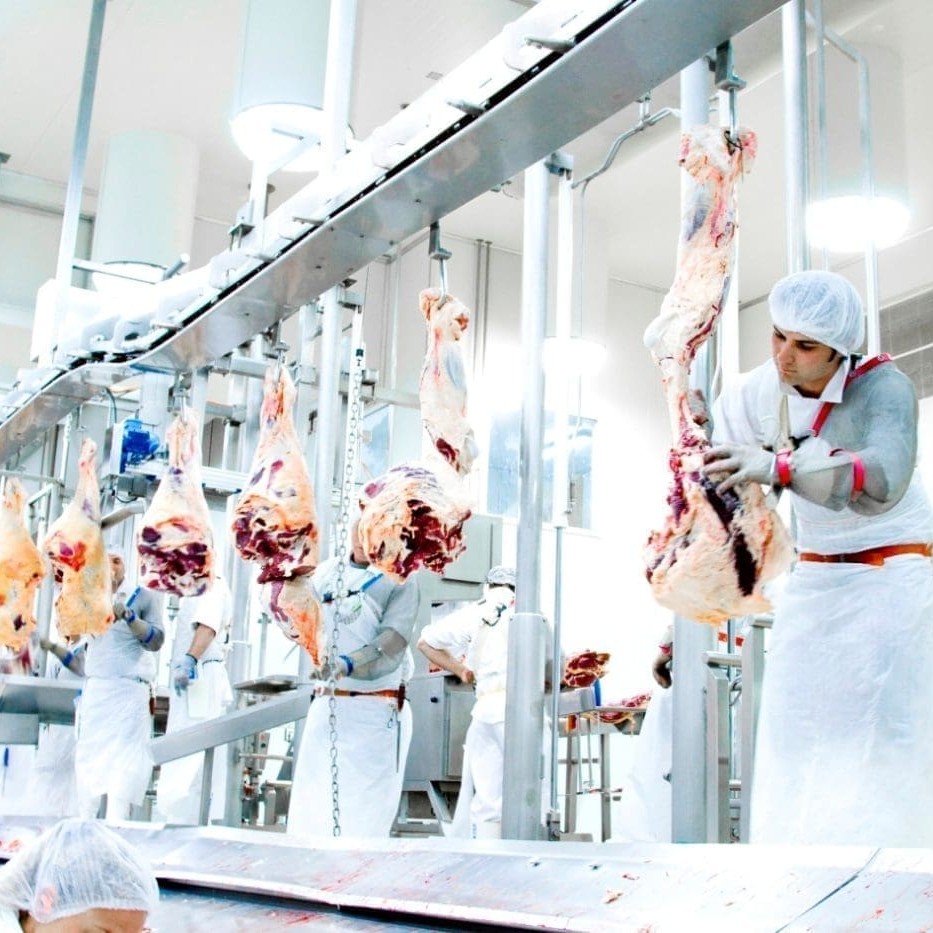 Teys Australia has taken the unprecedented step of embedding a profit-sharing incentive for all staff in its new Enterprise Bargaining Agreement activated this week at the company's Beenleigh (Qld) plant.
Inquiries by Beef Central could find no evidence of such an incentive being offered previously in Australian meat industry workplace agreements, and the process may in fact be unique across the nation's food manufacturing and processing sector.
In statements surrounding the company's six-month engagement with the Australian Meat Industry Employees Union over the implementation of a new EBA at the Beenleigh plant (see this morning's companion story) Teys has consistently hammered-home the message that the company and its workforce has to work together to lift productivity in what is a highly competitive global meat processing environment.
"Manufacturing must reform to remain competitive," Teys general manager corporate affairs Tom Maguire said.
The beef processing industry is vital to Australia and we want to ensure that the industry is profitable for the long term. This is a prime example of the reform required in Australian manufacturing," he said.
"Everyone in the chain benefits from a competitive beef industry, from primary producers to the consumer."
Under Beenleigh's new EBA enacted this week, a profit-sharing opportunity is included for employees who have served 12 months or more, provided the Teys Beenleigh business reaches set profit targets.
"Those targets are obviously confidential, but employees have the opportunity to share in the result, on the basis of shareholder-agreed profit targets. That will amount to between 5pc and 7.5pc on top of their normal earnings – it's a quite significant amount of money," Mr Maguire said.
He said the company profit targets were both 'achievable' and set at 'realistic levels', and were exactly the same as those offered under the company's bonus system for salaried staff.
"We believe for manufacturing to succeed in this country, everybody has to have skin in the game," Mr Maguire said.
While the principle of the incentive payment had been outlined to employees, the concept was still very new, and the fine detail was still being worked-out between the company and staff.
"This is something that for production workers is brand new, so we are all feeling our way," Mr Maguire said. "But if we don't give everyone a share in the business, we can't hope to achieve what we need to in processing efficiency in this country."
"Everyone in the workforce has an important role to play in the business, and if they can then see that their contribution has some measurable impact on the outcome, that's when we start heading in the right direction."
So what is the initiative likely to cost Teys Australia, should Beenleigh's annual profit benchmarks be reached?
Here's a simple scenario. Given that the Beenleigh plant has about 1000 employees, and if an average annual income of $55,000 is applied (Beef Central's estimate, not a figure provided by Teys), the Beenleigh plant's annual wages bill could be around $55 million. Apply a 5 percent profit incentive payment on that, and the annual staff bonus could cost the company $2.7 million a year. At a 7.5pc of income profit incentive, the annual figure would rise to $4.13 million.
"What it means is that if the company is profitable, and is making money for shareholders, the shareholders have agreed to share some of that with the employees," Mr Maguire said.
While the agreement is specific to Teys' Beenleigh plant, if it proves successful it may be considered for discussion at other company plants, as their EBA's fall due.
Asked what the AMIEU's reaction to the profit incentive scheme had been, Mr Maguire said the concept of giving employees some sense of ownership of a business was "that far removed from union ideology that they will never get their heads around it."
AMIEU Queensland industrial officer Lee Norris told Beef Central this morning that his union had serious doubts that Teys would deliver on its commitment, and had concerns about the transparency of disclosure over profitability.
"The agreement is absolutely content-free," Mr Norris said.
"It has more loopholes than the tax legislation. It compels Teys to do nothing, and disclose nothing, at their discretion," he said.
"Under the terms, Teys could move the benchmark upwards, and evade any obligation to reward staff, having met the original target. There's no enforceability."
Mr Norris said he had heard of no other plants or their staff discussing such profit share arrangements, and he doubted they would become more commonplace.
"That applies particularly now that export processors are moving into a period of strong profitability. Our experience over many years is that processors are very enthusiastic about sharing the poverty, but are much less enthusiastic about sharing the riches, when the cycle turns" he said.