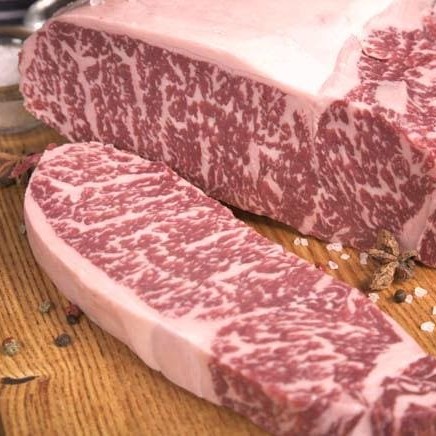 Momentum is beginning to grow in slaughter activity across Australia's eastern states, with a sharp rise recorded in the seven day period ended Friday.
The National Livestock Reporting Service's Eastern States kill report for the week ended last Friday, January 13, showed a national tally of 104,610 head – a solid 40 percent rise on a week earlier, but still a long way from full kills closer to 150,000 head per week seen at the height of the season.
More of Queensland's larger export plants are beginning their seasons this week and the remainder will return to work progressively over the next week or so.
Among the major Queensland processors:
JBS Dinmore started its season with five shifts/week on January 7. Barring weather disruptions, JBS Townsville is due to start tomorrow, January 18, with JBS Rockhampton scheduled to start its chain on Monday, January 23. Beef City has missed public holidays only.
Nippon Meat Packers Australia's Mackay plant is currently open, but will shut for three weeks from late January, while the Oakey factory opened on January 11.
The Teys-Cargill joint venture Biloela plant opened on January 6; Lakes Creek on January 13, and Beenleigh due to start its season this Friday, January 20.
Kilcoy Pastoral Co missed the week between Christmas and New Year, but recommenced operations with normal grainfed kills on January 2.
Unlike this time last year when the devastating floods swept through the region from Central Queensland to southern NSW, there have been only mild weather disruptions to cattle movements so far in 2012, both in northern or southern Australia.
That may change this week, however, with the drenching that occurred over parts of eastern Queensland and NSW in recent days likely to continue through to Thursday. An upper-level trough and low-pressure trough coupled with a very moist airstream has been responsible for falls of 100-150mm in some areas, causing some localised flooding, particularly in coastal areas.
Further intense rain is forecast for the next few days, particularly in central and northern NSW, and closer to the coast.
Patchy summer rainfall
The forecast for later this week, and into next, could start to hamper processing operations, however it also helps 'fill in some gaps' in what has been a patchy summer rainfall season up to this point.
More rain is still needed across large areas of northern Australia, where falls to date have been good storm rain, rather than monsoonal. Given it is still 12 weeks until Easter, there is still plenty of time left for a 'normal' northern wet season to unfold, however.
"If we can score another solid wet season across the north, it will make those 500kg steers 600kg again pretty quickly, which benefits both producers and processors," one major processor contact said yesterday.
State kills all strengthen
At the state level, Queensland's kill last week reached 40,468 head, a little higher than some expected, more than doubling the previous week's figure. It was also up 610pc from the same week last year when the first of the major flood events started to arrive.
The NSW weekly kill to Friday reached 30,339 head, up 37pc on a week earlier.
Victoria's kill reached 21,275 head, also a solid rise from the previous week when the New Year public holidays were still having an impact. South Australia's kill was reached 8471, up 4pc on a week earlier, while Tasmania's tally was 4057 head, a 34pc rise on the previous holiday-shortened week.
Softening price trend can only gain momentum
Direct consignment meatworks prices have shown a softening trend since last grids were issued in 2011, and in Beef Central's opinion, that is only likely to continue, given the current performance of the A$ and trends in export meat prices.
The latest JBS grid for southeast Queensland (second for the year) is down 10c for MSA (380c/kg top), and back 5c for best grassfed ox (365c). Best cows are 345c/kg, down 7c on December.
The equivalent Teys Australia grids this week saw offers back about 10c on many lines. Milk-tooth grassfed ox are 365c, and best cows, 345c.
At the risk of being seen to be talking the market down, it's difficult to see slaughter cattle prices going anywhere but down in the current export trading environment.
Key international markets in North Asia are described as 'quiet' and showing clear resistance to placing orders at current Australian exporter asking prices. Manufacturing beef prices into the US have not maintained the near record highs seen late last year, but remain solid.
At its current value of +US103c, the A$ is making life tough again for exporters, not that long after it was showing encouraging signs of softening into the mid-90s later last year.
Adding to the supply/demand equation is the fact that many exporters – feeling uneasy because of the flood events of January last year, and facing another forecast of a wet start to the 2012 year – started stockpiling quantities of product around them in December as 'supply insurance.'
As discussed elsewhere in this report, the 'big wet' has so far not eventuated, and those inventories still have to work their way through the system, meaning supply may remain ahead of demand for several weeks. That's unless another significant flood/weather event emerges, of course.
One credible processor breakeven calculation presented to Beef Central yesterday suggested generic grassfed slaughter bullocks needed to be closer to 330-335c/kg instead of 365-370c, based on current market variables for processors to get out of the red. Breakeven on cows looked close to 310c, possibly 315c.
If that exercise is to be accepted as representative, it would suggest that unless there is some radical change in currency or international demand, the slaughter cattle market needs to undergo a 20c/kg dressed-weight correction, if export processors are to approach breakeven on heavier slaughter cattle.
The NLRS Eastern States Young Cattle Indicator closed yesterday at 411.75c/kg, down 1c on Friday's figure. The heavy steer indicator (193.4c) was unchanged from Friday, while medium cows (148.2c) were also unchanged.