LARGE export beef processing plants from Tasmania all the way to Queensland are laying idle or operating under further restrictions this week, as the critical shortage of slaughter cattle reaches its widely-anticipated peak.
As forecast in this earlier Beef Central weekly kill report, August was always shaping up as being a desperately difficult month for processors to put kills together, and so it has proved to be.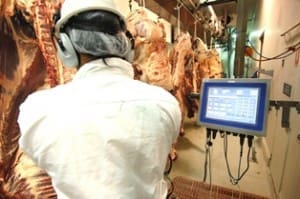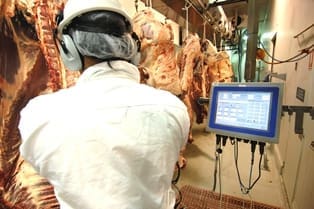 Two of the nation's largest export operators in southeast Queensland have taken drastic action this week in an attempt to better align killing capacity with available supply.
Teys Australia has taken the unprecedented step of shutting its Beenleigh facility near Brisbane for seven days, effective this week. At this stage the plant will get back to work next Monday, Beef Central was told. That comes on top of interrupted kill shifts and reduced daily tallies for much of the first half of this year. The week-long stoppage will take approximately 5000 cattle out of the supply chain.
JBS Australia has taken a different approach to the same problem at its flagship Dinmore plant near Ipswich, dropping its second daily shift for the next fortnight.
Effectively, that, too, represents a week's lost production, or in Dinmore's case, about 10,000 head. Dinmore has been operating this year at nine weekly shifts only, but dropped its Monday kills until further notice back in June. The latest reduction to a single daily shift more or less halves that again, completing seven shifts for the fortnight instead of 14.
Circumstances may change in a fortnight, but at the moment, that's as far as the company can project forward. It's another clear expression of just how tough the current market is for processing, with lacklustre demand for beef in many international markets and a stubborn currency level (see last week's US manufacturing beef report).
Most other export sheds in Queensland continue with four-day rosters this week, and/or significantly reduced staffing levels per shift.
Staff lost in Tasmania
In southern Australia, JBS last week laid off 112 staff at the company's Longford plant in Tasmania, as the shortage of Tasmanian livestock hits the local meat processor. The reduction is expected to be in place for at least six weeks, local media reported.
JBS director John Berry told the Hobart Mercury a lack of both sheep and cattle for processing in Tasmania meant there was simply not enough livestock flowing through the abattoir to keep the company's full workforce at 450.
"This is a problem not just for Tasmania but right across eastern Australia at the moment. There are a lot of processors under pressure because of a lack of numbers," he said.
Livestock supplies over winter are traditionally tight across Tasmania, however this year the record dry conditions forced many producers to offload extra stock or sell them earlier than usual.
Record high prices for beef cattle and a very competitive market for lambs and cattle were also making it difficult for southern processors to source adequate numbers to keep factories operating anywhere near full capacity.
Rumours were also circulating wildly last week over other plant closures across eastern Australia, but most, at this point, appear to be without substance.
JBS has denied a suggestion that it is about to shut its Primo plant near Scone for an extended period, and equally, has scotched rumours that the company's Stuart plant near Townsville could be shut for 'up to two years' to allow herd recovery to take effect, or that Dinmore would shut for six weeks.
In the current atmosphere of high speculation, Beef Central's advice to cattle suppliers is to contact their preferred cattle buyer direct, to establish the facts first-hand about current and future plant operations.
Grids ease 10c in SEQ
In what could be the start of a shift in the price cycle, some direct consignment grid prices offered by export processors in southeast Queensland this week have dropped 10c/kg – the first downward move in pricing seen since the big surge that started back in March. Another large southern Queensland exporter is not offering quotes this week at all.
Saleyards pricing also appear to be showing signs of an adjustment for slaughter cattle – reference yesterday's Wagga sale report written by Leann Dax.  Some regular processors have skipped attendance at sales over the past few days, in response to their shorter kill decisions.
The tough decisions taken to cut production have perhaps put the price-setting ball back in the processors' court a little – and it's a long time since we've made that suggestion.
It was only a matter of time before processors adjusted grids, after turning up week-in, week-out, with unbelievably attractive money, and yet still falling way short of requirements. Put simply, price, towards the end, was not having its usual effect of flushing-out stock, but was simply being used to protect a company's market share – however small that might have been in a market plagued by critical shortage.
Most large processors in their pricing decisions now appear to be aiming to build a position for the early part of September.
Grids seen this morning for SEQ kills in coming weeks showed prices of 570-580c/kg for four-tooth steer, 530c for heavy cows. At their peak, for a shortish period last week, steer money hit a high-point of 590c for four-tooth ox.
Kills ease further
The Eastern states weekly kill report issued by NLRS showed another easing from what was already pitifully low levels, falling to 122,170 head for the seven days ended Friday.
Queensland's kill understandably ease 4pc due to the effects of last week's Brisbane show holiday on plants in and around the state capital. The kill reached 66,469 head, back 16 pc on last year.
In NSW the kill rose 4pc from the week before to 26,058 head (28pc down on last year), while Victoria eased 2pc to 19,227 head (19pc decline year on year).