EASTERN states beef kills drifted sharply lower last week, on the back of further widespread rain from Central Queensland to Victoria, and the underlying shortage of killable stock that has characterised the 2016 slaughter season.
As predicted in last week's Tuesday weekly kill report (click here to view), the seven-day kill ended Friday slumped to just 116,136 across the five eastern states. It's arguably the lowest July kill recorded in Australia in recent history, back 16,500 head, or 12.5pc, from an already modest 132,600 the week before.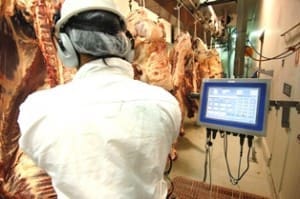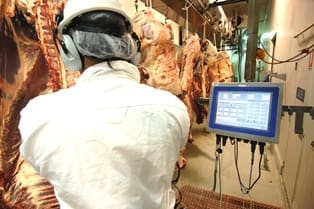 Queensland and South Australia were the worst affected, where kills declined 19 percent and 31pc on the previous week, respectively.
Queensland's tally for the week to Friday reached just 58,331 head – almost 20,000 head or 34pc below where it sat this same week last year.
South Australia accounted for just 4656 head, a some substantial processors take a seasonal break for maintenance purposes, and to avoid the poor cattle supply outlook.
The NSW kill last week was basically unchanged from the week before, reaching just short of 28,400 head, but the figure was still back 25pc, year-on-year. Victoria reported a kill of 20,074 head, down 2pc on the previous week, and 16pc back on the same kill in 2015.
Tasmania was steady, processing 4676 head for the week.
Some Queensland and NSW plants are again expecting to schedule just three-day kills this week, and plants like JBS Dinmore in southern Queensland will commence their permanent four-day week from next Tuesday, in response to the current cattle access dilemma.
Current record-level grid price offers for southern Queensland slaughter remain unchanged again this week, but are almost irrelevant, in current supply circumstances. Competitive quotes for SEQ kills have now been unchanged for the past five weeks, currently sitting at 570c/kg for four-tooth grassfed heavy steer, and 525c on heavy cows.
But even prices at those extreme levels appear unable to fill kill rosters during August, which is shaping up as bleak month, processing operations wise.
Projections update on slaughter
In its half-year industry projections released last week, MLA suggested slaughter cattle availability for the remainder of the year will tighten slightly more than predicted in January, with the 2016 forecast revised down to 7.4 million head.
That's a fall of 18pc from 2015. A tally of 7.6 million head was predicted for the full 1016 year in January.
The lower proportion of female cattle slaughter evident in recent weekly kills indicates the commencement of national herd rebuilding, MLA said.
The latest data indicates that the rolling 12-month average female proportion of the adult kill was only 48.6pc, down from the peak of 50.6pc during 2015. Female slaughter, as a proportion of the national kill, is likely to continue drifting down to below 44pc as full rebuilding takes place.
As projected by MLA in January, a significant lift in average carcase weights has occurred this year – largely on the back of a higher proportion of cattle on feed, lower stocking rates when the widespread break occurred, and a higher proportion of male cattle being slaughtered.
Considering the average slaughter weights are already up 3pc year-on-year, a small upward revision to 2016 average adult cattle carcase weights is included in the July projections, exceeding the record set in 2012, at 288kg/head.
Beef and veal production for 2016 is now expected to be 2.17 million tonnes, down 15pc from 2015, with the decline in slaughter only partly offset by heavier carcases.
Production is anticipated to ease further in 2017 to the lowest volume since 2003, at 2.06mt, before building up from there over the remainder of the projection period.
Interestingly, better seasonal conditions should see improved branding rates and fewer on-farm losses, which combined with the expectation of lower slaughter numbers than initially anticipated, should go a long way to assisting herd recovery.
MLA Now forecasts the Australian cattle herd to edge slightly higher by 30 June 2017, to 26.2 million head.