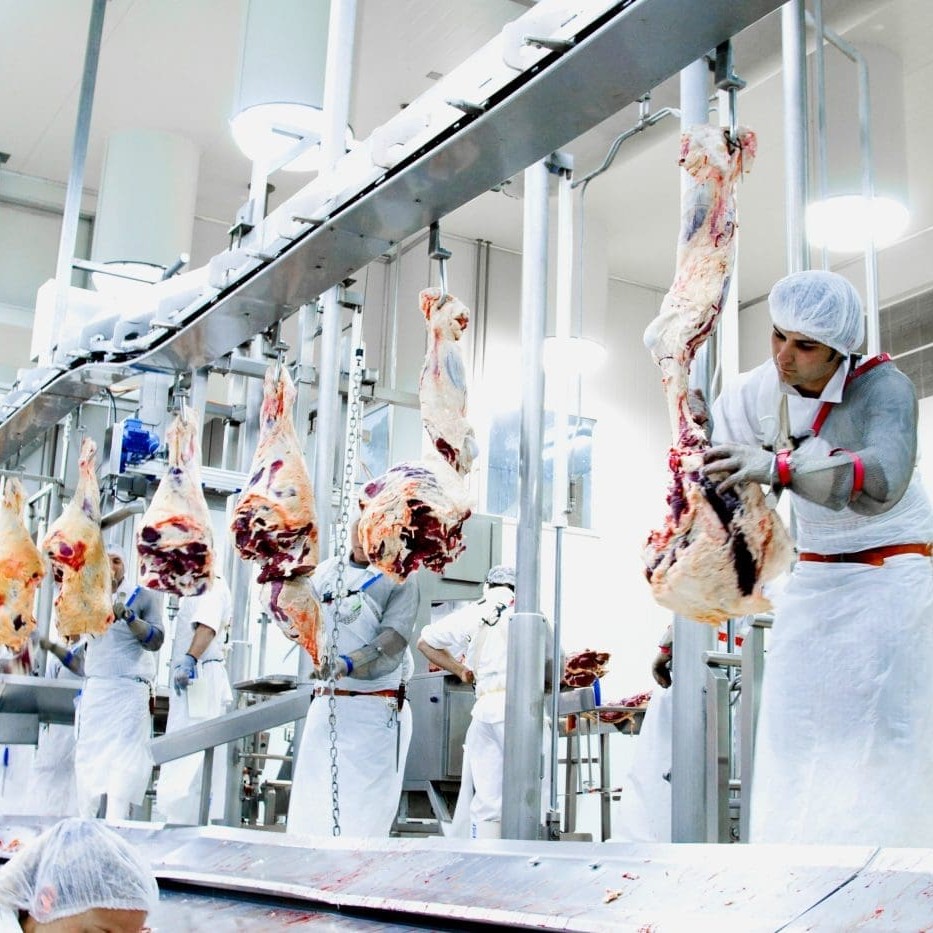 Don't be misled by last week's low Eastern States beef kill, which for the second consecutive week sat at below 110,000 head.
Signs of big cattle movements are in clear evidence across many regions of Queensland and NSW, and pressure is starting to mount on the supply side of the equation, which will see some sharp rises in meatworks throughput this week, and further ahead.
Last week's NLRS Eastern States slaughter report showed that the sequence of short killing weeks caused by public holidays was a predictable slowing in processing activity, with the weekly tally for Eastern States ended Friday reaching only 107,615 head. That came on top of a 104,000 head kill the week previous – the second lowest kill of the year.
The impact of the Easter break can be seen in the statistic that all Eastern states last week were at least 20pc and in some cases closer to 30pc below where they sat this time last year.
Queensland recorded throughput for the week of 56,054 head, on-par with the previous short week, but that figure can be expected to surge to around 70,000 head in the current weekly cycle ending Friday.
As mentioned in yesterday's wholesale market report, there are some other factors at play in addition to holiday disruptions, with a number of Queensland export plants oriented towards grainfed cattle either shut (Kilcoy Pastoral Co, scheduled 16-day closure) or reducing kills (John Dee, Warwick; JBS Beef City) because of the current unprofitable state of the grainfed beef segment.
These lower plant utilisation levels will also be reflected in current and future state weekly tallies.
NSW last week killed 27,239 head, +6pc on a week earlier, while Victoria processed 15,376 head, up 11pc. South Australia recorded a big rise, up 18pc to 5730 head due to an earlier skipped day at Naracoorte, while Tasmania was minus-9pc at 3216 head.
While there are still some holiday impacts to come, including Anzac Day (April 25) and Queensland's Labour Day (May 7), kills will inevitably rise significantly from here, judging by cattle flows over the past fortnight. Both saleyard and direct-to-works consignment streams are showing clear signs of the expansion in numbers.
The shift in night-time temperatures, with some early frosts reported in some regions of southern Australia, has triggered a rapid increase in cattle numbers coming forward, processor contacts reported yesterday.
Grid prices soften further
Grid prices from large southeast Queensland exporters quoted to Beef Central yesterday suggest there has been another 5c downwards correction in many segments, compared with those published last week, as supply/demand factors other than rain take precedence.
Most southern Queensland export plants this morning are offering 320c/kg for four-tooth grassfed Jap ox; 325c for milk and two-tooth; 315c six-tooth; 310c full-mouth; and 300-305c/kg for best cow. Significantly, grainfed prices were less affected, remaining largely unchanged, as shortage starts to take effect, with 350c/kg available for 100-day four-tooth cattle, and 355c for a 70-day GF trade steer.
At some point the market will find equilibrium between supply and demand, but it does not yet appear to have reached that stage, and may still have some way to fall.
Large processors in Queensland are now starting to extend outwards their kill dates, this week booking cattle out well into the first week of May as numbers rise. Small slots are still available in more current kills for cattle 'off the shelf', but for larger lines, vendors can expect some delays.
While that trend is a little earlier than last year, it is not uncommon heading towards May, and is probably more symptomatic of how the holidays have fallen this year, compared to last.
Another emerging issue with the current surge in cattle numbers is logistics, with the likelihood that livestock transport access could get tight over the next few weeks – particularly as some cattle are coming big distances, which lengthens turnaround times for transport operators.
Cattle Train services in Queensland are also heavily-booked in coming weeks, with two weekly services to Rockhampton and two to southeast Queensland out of the northwest, plus two weekly out of Longreach (Winton remains closed due to bridge failure) to Brisbane, and one to Rockhampton. Not a lot of movement is yet occurring out of Quilpie, processors say.
As often happens when markets are in retreat, saleyards prices this week and last appear to be 'getting ahead' of meatworks grid prices, in the rate of decline in value. Conversely, though, saleyards markets often pick up pace more quickly than grinds, when the upwards cycle starts.
At Toowoomba sale yesterday where almost 2500 head were yarded, bullocks and heavy steers were quoted 5-10c cheaper than last week and cows 10c back.
Some big numbers are booked for saleyards across Eastern Australia this week. Agents will draw for 10,000 head at Roma store sale today; Wagga sold 3500 yesterday; Packenham offered 2000+; and Naracoorte will offer a similar number today.
NLRS reported NSW cattle yardings last week were up 10pc, despite the loss of the public holiday Monday. Numbers expanded in most NSW markets after the Easter period, with producers keen to offload cattle with winter just around the corner.
Selling resumed at Dubbo and yarded 3800 head – the largest offering for some time. Agents reported the increased numbers due to an increase in western cattle – with flood water receding and paddocks drying in the north west of the state. Elsewhere, numbers doubled at Casino last week and throughput was a shade under 2000 head at Armidale.
The higher numbers impacted on prices with many categories trending lower. Heavier, better conditioned export slaughter steers made to 200¢ and averaged 10¢ lower on 179¢/kg. The few bullock pens were marginally cheaper on 180¢/kg, while better quality heavy cows were 8¢ lower.