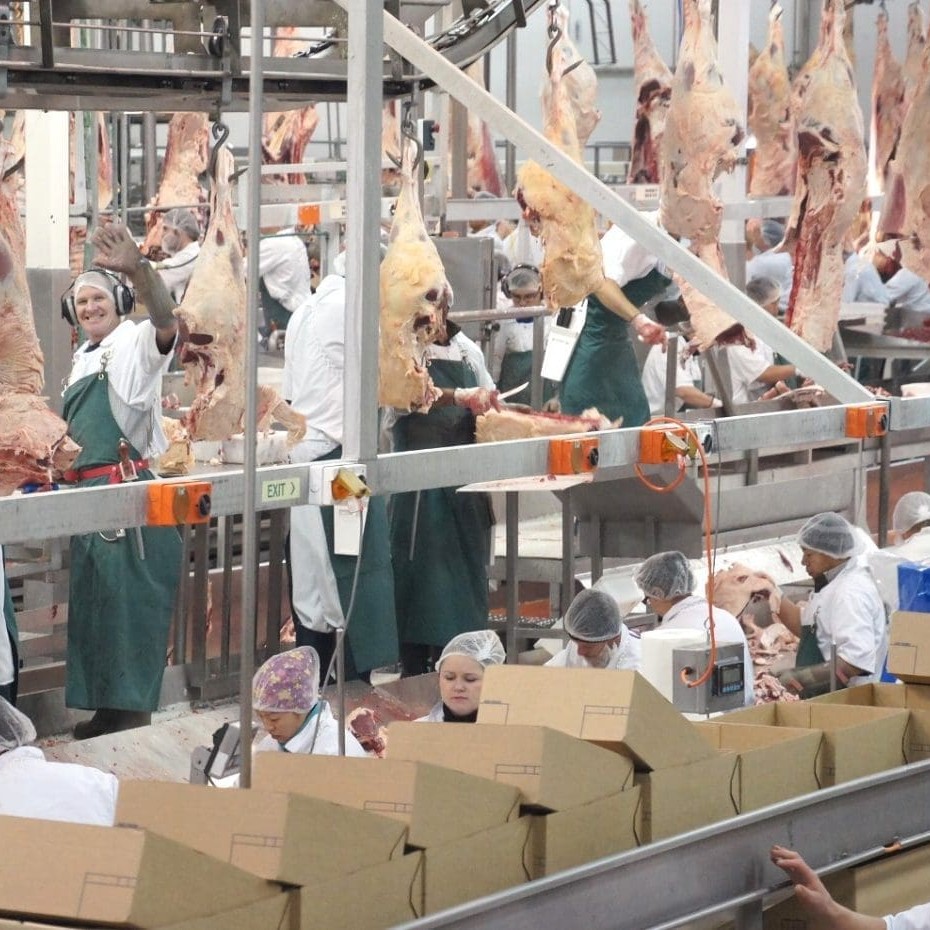 The huge surge in cattle kills in NSW and Victoria continued last week, again setting decade-long throughput records in some cases, as the abundance of slaughter stock in southern areas continues to flow.
NSW lifted sharply again, with an eight percent rise in processing numbers for the week ended Friday, reaching 41,418 head. That's up 23pc on this time last year, and is easily the highest figure seen in the state since a period of extreme drought-driven kills in early 2003.
Victoria was also well into record territory, responsible for 29,381 head last week, about 34 percent higher than this time last year. It was Victoria's highest kill seen since this same week in 2006, when the figure reached 30,147 head. By way of comparison, the highest kill all year for Victoria last year was only 22,950 (early December) and the year before that, in 2011, the high point was in January (23,754 head).
The two-record-challenging weeks last week in NSW and Victoria, combined with continued very high rates of kill being seen in Queensland, the largest processing state, have combined to produce an all-time record weekly kill for Eastern Australia.
The National Livestock Reporting Service last week logged a tally of 161,930 head processed across the five Eastern states – Qld, NSW, Victoria, SA and Tasmania -for the seven days ended Friday. That's the highest ever seen since this report was first launched in 1998.
The figure was also 3pc above where it sat the week before – already very high by historic standards – and a massive 12pc higher than the kill seen this same week last year.
While it has now come off earlier record highs, Queensland's kill remains very significant by historical standards, totalling 77,697 head again last week, still up about 8pc on this time last year.
In other states, Tasmania was also higher, killing 4764 head last week, 15pc better than this week a year ago, while South Australia at 8670 head was also +2pc on year-earlier activity.
Big oversupply evident, as processors close their books on 2013
With a considerable number of large Queensland and NSW processors saying they already have their kill requirements covered for the remainder of this year, the surge in cattle numbers being offered through saleyards yesterday was always going to have an unfortunate outcome for vendors.
A number of large processors are saying with their seasonal closure now just ten days away, it will be very hard to place any more cattle in kill rosters this year.
Most large export sheds in southern and Central Queensland and northern NSW will close their seasons, kill-wise, on Thursday week, December 19, with last boning shift the following day.
Not surprisingly, physical cattle markets for slaughter stock took a substantial – in some cases dramatic – hit yesterday, as yardings rose at the same time that many processors started closing their books on kill slots for the 2013 season.
The two Toowoomba prime sales yesterday, for example, were knocked around badly – some cows were back 20-30c/kg off last week – due to nearby plants losing interest because their books are full.
The EYCI came back 3.75c yesterday, after significant price falls were recorded yesterday at Ballarat, Pakenham, Forbes, Wagga, Toowoomba and to a lesser extent, Tamworth. Many descriptions were back 10-15c/kg liveweight.
The obvious message is: anybody looking to place cattle now for slaughter prior to Christmas may be looking for trouble.
"Larger numbers of cattle are being pushed onto the market this week that will be very hard to find a home for, at any realistic price," one processor told beef Central yesterday.
"Once you're full, you're full," he said, referring to prior bookings this week and next.
"The saleyards prices seen yesterday were not the true market," our processor contact said.
"Any producers contemplating trying to sell fat cattle this week or next would be far better holding off, if they can, to sell those cattle in the New Year. There could easily be $100 a head difference in it," he said.
Unusually, there have even been some grainfed cattle that have missed the boat for a kill before 2014, in which case they are likely to have to be held-over for two or three weeks until a slot becomes available sometime in January, at considerable cost.
Also reflective of the big, late flow in cattle, Roma store sale today is drawing for more than 10,000 head, which could again come under price pressure – although the store markets yesterday held up reasonably well despite the supply pressure.
Warwick and Wodonga prime sales today is also expecting a big yarding, agents say.
Grids lose value as an indicator
With little direct consignment quoting going on in the Queensland market so late in the season, grid prices become a little irrelevant, but for the record, there were no significant changes evident in southeast Queensland grids since this time last week.
That's now unlikely to change until processors make their opening gambit for kills starting in January next year.
One of the few exceptions to the normal meatworks holiday closures – apart from supermarket reliant kills like ACC and Ipswich – is Teys Beenleigh, which will kill through, barring public holidays.
It's the first time this has happened in 20 years, and only the third time on 43 years, reflecting a desire by Teys to "supply a specific set of domestic customers with what they want." Grain and grass cattle were already lined up months ago for Beenleigh's Christmas kill period, a single shift killing around 700 a day.
Most other large processors are nominating January 6 or 13 as their opening dates for the 2014 season, after a fortnight or three weeks' break subject to rain. Northern Queensland plants may be a week later, at least.