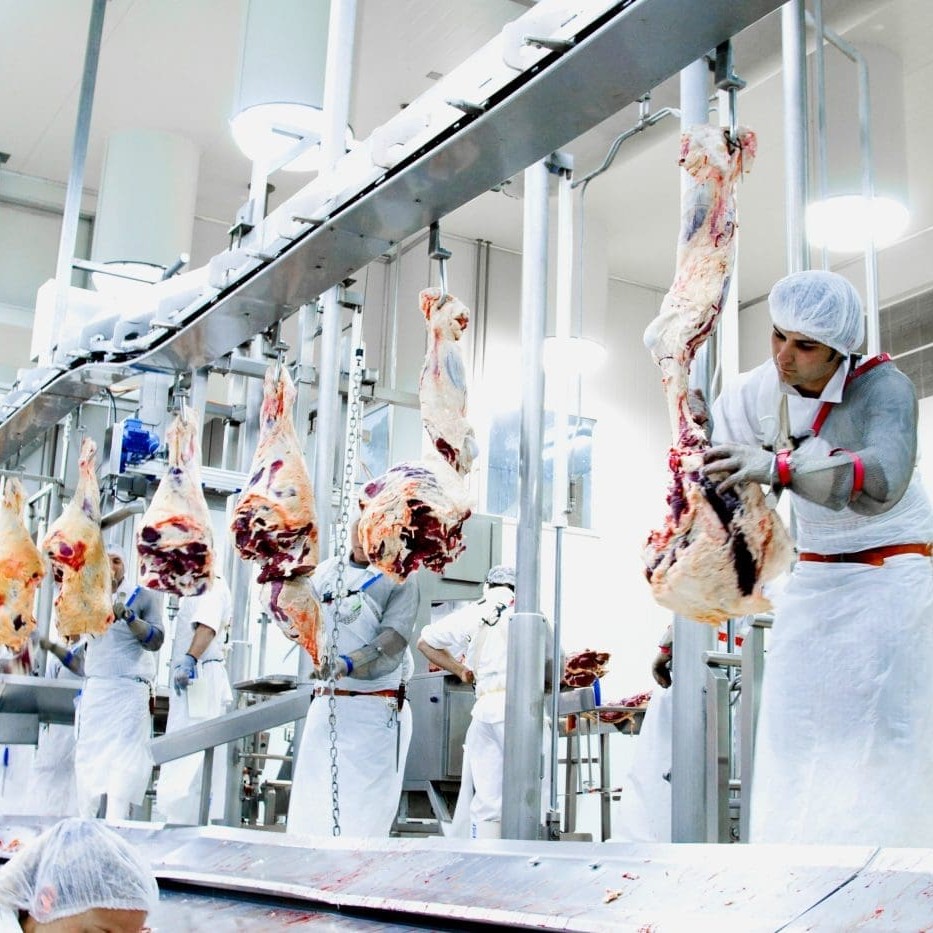 One of the less obvious drivers behind the current low rates of beef kill being experienced across Australia this year is the lack of females being presented for slaughter.
While the big influences over current low slaughter cattle throughput remain things like the level of the A$ and flat international demand, supply-side issues like heifer/female retention are part of the bigger picture.
Teys Australia's Geoff Teys says it's not uncommon to see female rates during July/August in a typical year reach well over 40 percent of total kill numbers in Queensland, as empties are turned off after first-round musters to be replaced by younger breeders.
In contrast, last week's Eastern States beef kill reported by the National Livestock Reporting Service showed that females (21,054 head) comprised just 31pc of Queensland's total weekly kill (66,543 head). The week before the proportion was little better, at 32pc.
It's symptomatic of the high rates of heifer and other female retention going on across northern and central Australia as herd rebuilding continues, in the wake of two or three solid-to-outstanding seasons, back-to-back.
This year's 'northern fertility phenomenon' was well illustrated by a conversation Beef Central had with a prominent northern Queensland cattle producer during the recent Brisbane Show. He had 24 decks of maiden heifers (roughly 480 head) booked for slaughter with a processor three weeks ago, but had to cancel the deal, because pregnancy testing revealed an unexpected 80-90 percent were carrying a calf.
Beef Central will revisit the unprecedented 'fertility phenomenon' sweeping many parts of Northern Australia in a coming upload.
Last week's Eastern states kill reported by the National Livestock Reporting Service continued to bump along at modest levels, producing a tally of 124, 731 head. That's a 2.6pc rise from an even lower 121,500 head kill a week earlier.
The biggest reason for the lift was a substantial 30pc rise in throughput in NSW (31,591 head), as Teys' Wagga plant got back to work after a fortnight's break, and Nippon's Wingham factory, fired-up the chain on Thursday, after a similar break.
Queensland's five percent decline in kill last week (66,543 head) can be largely explained by show holidays attached to Brisbane's Ekka, impacting on a number of export plants close to the city, including JBS Dinmore.
Victoria last week was -4pc at 16,374 head; South Australia +1pc at 7339 head; and Tasmania +12pc at 2884 head, as several Tasmanian sheds resumed full kills after a slow week the week previous.
In South Australia's case, flows of cattle out of the Northern Territory and Central Australia are supporting locally-sourced cattle, at an unusually high level for this time of year. Last week's South Australian kill was +4pc on the same week last year, following a recent trend. For the week ending August 3, the figure was +82pc on year-earlier figures, and for the week ending August 10, +36 percent. T&R Murray Bridge and Teys Naracoorte are the main beneficiaries.
The current rates of kill across Australia have found something of a state of equilibrium, with a 'Mexican stand-off' occurring between processors unwilling to lift direct consignment rates due to flat demand and a high dollar, and producers prepared to bide their time with paddocks (excluding some regions in NSW, perhaps) full of feed.
While packers are always keen to fill their kill rosters because of the lift this gives to plant efficiency, at the moment the bleak international outlook and resultant prices, in A$ terms, makes that impossible to justify. One processor contact this week suggested grassfed ox were still an $80-$100 loss proposition for export processors, given the current environment.
Subsequently, there has been negligible movement in southeast Queensland grid prices in the past week, and not much has changed from rates seen three weeks ago. There is little processor incentive to lift rates under the current nexus.
If there is any light on the horizon at present, it is a subtle upwards shift in demand and price from the US grinding meat market, particularly on the lean meats in the 90-95CL range, up 4-5pc on where they sat a fortnight ago, in US$ terms. Exchange rate has capped some of that gain, however.
Expect to see public grid prices ex Southeast Queensland this week around 320-325c/kg on four-tooth grassfed ox, 325-330c/kg on milk and two-tooth ox, and 295-300c/kg for best cow. EU grassfed steer were around 365c/kg, and 100-day grainfed ox the same. MSA grassfed steer were quoted to a top of 355c.