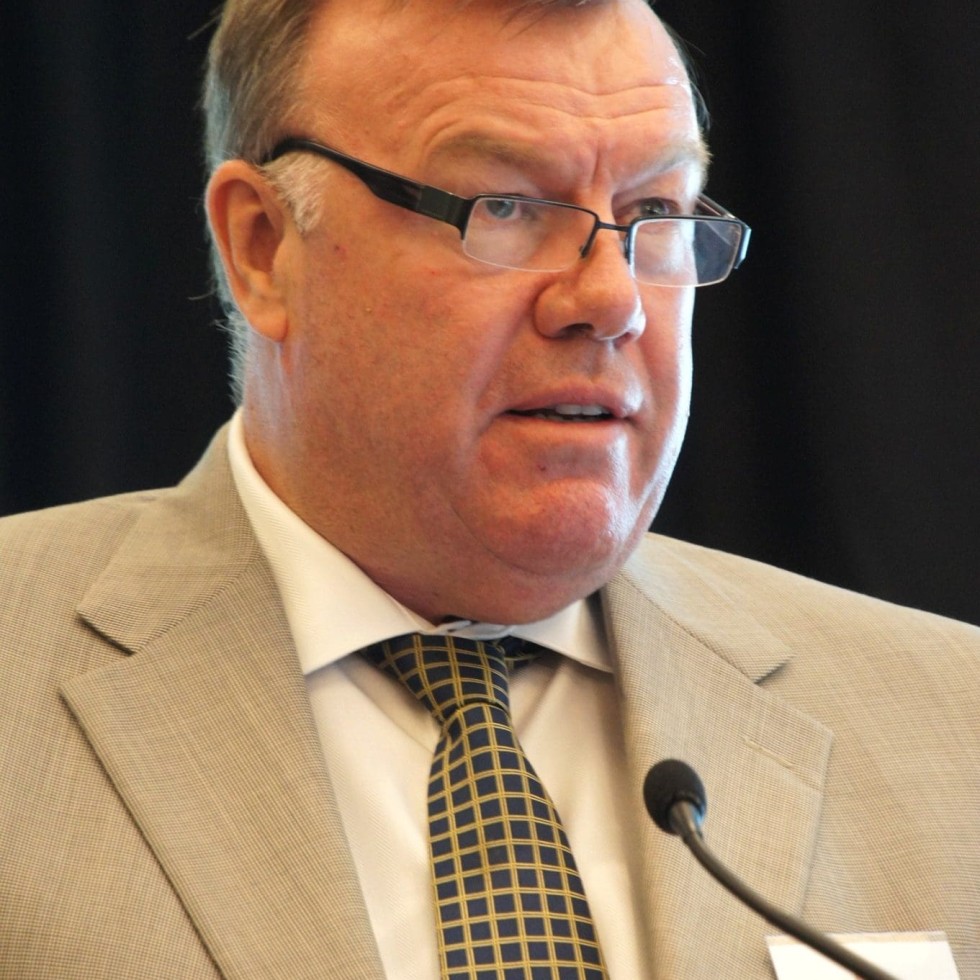 The Australian Agricultural Company could turn the first sod in its much-discussed Darwin beef processing facility as soon as next month, a business breakfast audience was told in Brisbane yesterday.
Speaking at a breakfast convened by leading brokers and advisors, RBS Morgans, AA Co chief executive officer David Farley said the company was about to release its new five-year business plan, which would link AA Co more strongly into further value-adding of its product.
Part of that would include the establishment of the Darwin abattoir.
"We see an enormous opportunity, with compelling financials underneath it, in the investment in an abattoir in northern Australia. The design is complete, we have just spent $14.6 million acquiring the land, and all the tenders are in. All going well, we would like to think we are in a position to start breaking dirt in October – at least to get the foundations in before the onset of the northern wet season," he said.
Mr Farley said the company had been approached by a number of substantial offshore interests – based in China, Malaysia and Indonesia – who wanted to be part of the changed business model in the north, via a substantial capital injection towards the abattoir's development.
"When we look at it, not only does it work at the abattoir level, but it works at the pastoral level as well. It puts commerce back into old cows," he told the audience – a remark which raised some chuckles, given his recent run-in with the Prime Minister, over analogies using such terms.
"The taxi-fare to take an animal anywhere north of Katherine to existing abattoirs in eastern or southern Australia is anywhere from $220 to $250 a head," Mr Farley said.
"We can turn that into a $40-$50 fare to Darwin, and it avoids anything up to 10-12pc animal weight shrinkage in transit, reducing shrink to only 2-3pc."
"More importantly, for supply chain management, we'll take those non-productive old cows and put commercial value on them, converting them into manufacturing meat for international grinding beef markets."
Mr Farley said the plant had been designed to harness latest technologies, and would run on an estimated 24 percent less labour than conventional abattoirs in southern Australia, and would deliver live animal to boxed meat conversion costs a lot lower that industry benchmarks.
"Equally importantly, we've been able to negotiate greatly improved container shipping access into Singapore, Indonesia and other southeast Asian destinations. The services will go from one container ship a fortnight to two container movements a week, makes the logistics on the outbound leg a lot more appealing," he said.
Mr Farley said the company would be looking at partnering closely with northern pastoralists to drive cattle supply, and it needed that to deliver year-round capacity of 200,000 head.
"The annual supply of old cows in the north, as it sits today, is estimated at around 385,000 head, so we haven't got the capacity to process every available animal. That means we will have to create a structure that is equitable for all suppliers," he said.
In an investor profile prepared by RBS Morgans analyst Belinda Moore, provided to yesterday's gathering, she said at its current share price ($1.26 yesterday), AA Co was trading at a 40 percent discount to its net tangible asset (NTA) value of $2.13/share. "We believe that the degree of this discount is unwarranted, and expect that it will narrow as AA Co improves its cash generation. Land use conversion and changes to pastoral lease laws to freehold should also see upside in AA Co's valuation over time," Ms Moore said. "AA Co's share price should also appreciate with the expectation that cattle prices will rise before year's end due to the US drought, which continues to deplete the US breeding herd."