BEEF and veal processor Northern Cooperative Meat Co announced a $3.2 million profit after tax for its 2018-19 financial year, during the co-cooperative's annual general meeting in Casino this morning.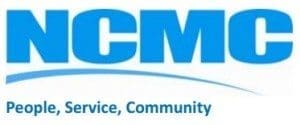 The result represents a considerable turnaround from a $7 million after-tax loss the previous year, which was caused in part by lower throughput after NCMC temporarily lost its China export license.
Together with continued high rates of cattle turnoff caused by drought, re-establishment of access to China and generally strong international protein market, NCMC has lifted its cattle throughput by 30 percent last financial year.
NCMC chairman John Seccombe said the result was pleasing and a very good turnaround after a disappointing 2018 result.
"We are pleased the business has improved after the issues of 2018," he said.
The 2018-19 year, however, was certainly a story of 'two halves,' he said.
"The first half saw continued tough trading conditions as commodity prices remained low and supply was relatively tight. However another failed NSW/Southern Qld wet over summer meant cattle numbers flowed strongly in 2019. Combined with unprecedented protein demand from Asia, the co‐operative experienced positive trading conditions in the back half of the year," he said.
Hides prices continue to disappoint
Whilst livestock processing was a strong contributor to NCMC's bottom line, hides sales continued to struggle, as world over-supply and reducing demand for leather resulted in lowest hide prices since NCMC has operated its hides facility.
"Better quality hides sell well, however low grades including scratch and tick damage are very hard to sell," Mr Seccombe told shareholders.
"Having said that, we remain of the view that leather is a wonderful product and with pricing now so low, manufacturers can now replace synthetics with this natural material."
While prices for hides remain historically low, demand for some hides descriptions has improved, especially low grades. Some of that, at least, is understood to be connected with hides buyers moving away from Brazilian hides, over environmental concerns following recent rainforest fires in Brazil associated with clearing for cattle production.
Earlier, NCMC's inventory of lower C grade hides had been building up, but more recently that had started to decline, following the Brazilian environmental issue.
Beef Central covered the poor state of the international hides market over the past year in this earlier article.
The year ahead
Turning to the current trading year, shareholders were told the first quarter, ended 30 September, had tracked positively, but slaughter numbers would inevitably be significantly impacted with the arrival of widespread rain.
Mr Seccombe highlighted two areas that will have the most impact in the current 2019-20 trading year.
"Obviously the weather will play a huge role this coming year and whilst good rains will create supply pressure, we absolutely acknowledge the need for a general break in the season," he said.
The second issue he nominated was is the impact of African Swine Fever in international protein supply and demand.
"The ASF outbreak we have seen across Asia is unprecedented, and this is creating a worldwide shortage of protein. While this creates an opportunity for Australian growers of pork, and meat protein in general, we must protect our borders from this damaging disease," he said.
Following a series of major investments in the preceding couple of years in cold storage infrastructure, boilers and other major upgrades, there were no significant plant infrastructure upgrades last year. Instead the focus was in commissioning and consolidating the investments made earlier.
NCMC's normal shareholder dividend will be dispersed this year, and the cooperative announced it had also spent around $1 million on shareholders this year in on-farm field days designed to lift productivity, better understand soil and pasture health, MSA compliance and general business improvement.
John Seccombe and Neil Short were re‐elected to the NCMC board unopposed with Mr Seccombe re‐appointed chairman.
Co-op's strong 86-year history
Established in 1933, the Northern Cooperative Meat Co is a farmer-owned processing business, servicing export and domestic beef and pork markets through a modern processing facility near Casino in northern NSW.
The facility has the capability to kill about 8000 cattle a week, using two separate processing floors – a beef floor processing cattle over 150kg and a veal floor for lighter stock with capacity for 800 a day.
The Co-op provides customers with a world-class processing facility to process beef, veal and pork to customer specifications. The plant complies with stringent quality control guidelines providing accreditation as an approved processor for the EU, US, Japan, China, Korea, Halal, Organic, and bio-dynamic markets.
The largest component of the business is in providing service kills for outside operators, under the Casino Service Processing (CSP) business division.
CSP maintains a secure segregation system for carcases intended for the EU, Halal and Organic markets. The plant implements stringent product hygiene standards and operates a state of the art computerised refrigeration plant that optimises the storage life for chilled and frozen products.
Independent of its service kills for other operators, the NCMC co-op owns and operates its own beef and pork processing and trading business, NCMC Foods, marketing a range of quality brand lines including Three River Farms, Fairlight Red, Fairlight Black, Co-op Fresh, Queens Veal,  Ramornie, Northern Rivers, Ramsey and Manning Food brands.
NCMC also operates Casino Hide Tanners, one of Australia's largest tanneries, as part of its integrated processing service. CHT processes the cooperative's and outside hides from green through to wet blue leather. Established in 1975, CHT was one of the first tanneries in Australia dedicated to the tanning of cattle hides for export. Expansion has made it one of the larger installations in Australia, with the capacity to process more than 900,000 cattle hides each year.