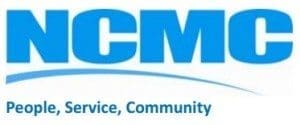 DRIVEN by record cattle throughput for the year, Casino's Northern Co‐operative Meat Co has posted a $23 million profit before tax for its 2014-15 financial year ended June 30.
Delivering his address at this morning's annual general meeting of shareholders, NCMC chairman John Seccombe attributed the result to a number of factors, including the continuing drought‐induced cattle turnoff.
Casino remains Australia's only producer cooperative owned meat processing business.
This year's result comes on the back of a $25.9 million profit last year, representing two of the best back-to-back years in the business's 82-year history. It's left the producer-owned business with a handy war-chest to re-invest in new technology to deliver greater productivity, efficiency and throughput.
"This year's financial result is a great outcome for the co‐op, as we plan to heavily re‐invest in our processing facilities," Mr Seccombe told shareholders.
Significant capital projects are being undertaken, including:
upgraded cold storage with the installation of expensive, but high-performance plate freezing technology
an automated robotic sorting system in the cold storage area
an upgrade to the beef floor including modification to the twin lead-up races to the knocking box to align with Temple Grandin designs; replacement of the conventional knock-box with a rotary box; and the addition of an accumulator chain
new boilers, and
a waste water treatment facility at the tannery.
All projects are on target for commissioning through 2016.
In addition, as reported earlier in this Beef Central article, NCMC has this year been able to return bonus incentives to its members, totalling about $3 million. Shareholders this year also will receive a dividend payment worth 12 percent of share capital value, in addition to livestock supply incentive payments.
Commenting on the outlook for 2016, Mr Seccombe said the board expected livestock prices to remain at or near historical highs, particularly if there was a return to a reasonable summer wet season.
With regard to processing numbers next year, the NCMC business expects to be in line with recent Meat & Livestock Australia predictions – that is, processing 10 to 15 percent fewer cattle in 2016 than the financial year just completed.
"We've noticed a change in supply already in recent months," Mr Seccombe said.
For NCMC's own meat business, the local vealer price had been on an upward trend since January this year and although this placed pressure on the trading business, he has welcomed the improved vealer returns to producer members.
Service kill partners using the plant currently total about 160, including about 20 core larger clients, plus a host of smaller butcher/wholesaler operators.
NCMC's member services division is undergoing a new phase which will take into account a communication strategy that will continue to provide improved communication to all stakeholders.
"The Board has continued to pursue improvements in its corporate governance functions and is focused on its strategic goals in order to position the Co‐operative for a commercially sustainable future," Mr Seccombe said.
Co-op's strong 82-year history
Established in 1933, the Northern Cooperative Meat Co is a farmer owned processing business, servicing export and domestic beef and pork markets through a modern processing facility near Casino in northern NSW.
The facility has the capability to kill about 8000 cattle a week, using two separate processing floors – a beef floor processing cattle over 150 kg and a veal floor for lighter stock.
The Co-op provides customers with a world-class processing facility to process beef, veal and pork to customer specifications. The plant complies with stringent quality control guidelines providing accreditation as an approved processor for the EU, US, Japan, China, Korea, Halal, Organic, and bio-dynamic markets.
The largest component of the business is in providing service kills for outside operators, under the Casino Service Processing (CSP) business division.
CSP maintains a secure segregation system for carcases intended for the EU, Halal and Organic markets. The plant implements stringent product hygiene standards and operates a state of the art computerised refrigeration plant that optimises the storage life for chilled and frozen products.
Independent of its service kills for other operators, the NCMC co-op owns and operates its own beef and pork processing and trading business, NCMC Foods, marketing a range of quality brand lines including Fairlight Red, Fairlight Black, Co-op Fresh, Queens Veal,  Ramornie, Northern Rivers, Ramsey and Manning Food brands.
NCMC also operates Casino Hide Tanners, one of Australia's largest tanneries, as part of its integrated processing service. CHT processes the co-operative's and outside hides from green through to wet blue leather. Established in 1975, CHT was one of the first tanneries in Australia dedicated to the tanning of cattle hides for export. Expansion has made it one of the larger installations in Australia, with the capacity to process more than 900,000 cattle hides each year.