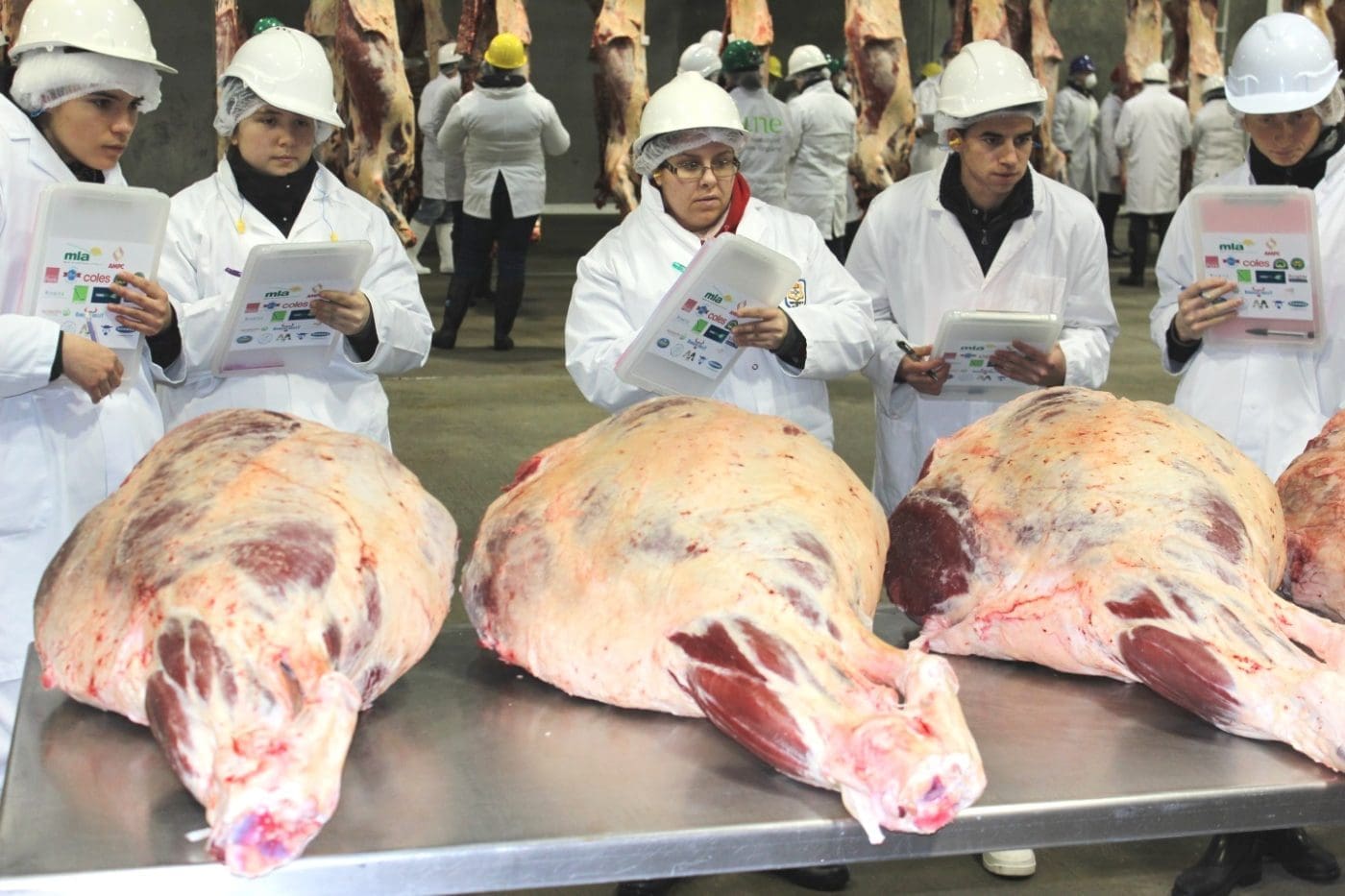 GLOBAL participants in the 26th Intercollegiate Meat Judging Association conference, workshop and competition have descended on Wagga Wagga, NSW this week for a five-day event which starts today.
International participation is as strong as ever, with delegates from 11 Australian and four international universities. Almost 130 students and 36 coaches are registered.
Contingents include the Japan national team, the Korea national team, Bogor University, Indonesia, and Oklahoma State from the United States.
Teys Australia is again hosting the final competition.
The annual ICMJ program continues to lay strong foundations for agricultural industries by educating and injecting enthusiastic graduates into a range of diversified careers in the meat and livestock sector.
This vision has been backed by Meat and Livestock Australia, Australian Meat Processors Corporation and Australian Pork Ltd.
According to ICMJ Association president, Peter McGilchrist, as demand for Australian products continues to grow around the world, the career opportunities for graduates becomes stronger.
"The growth of the ICMJ program going into its 26th year, continues to bring graduates and businesses together, and demand for ICMJ graduates has never been better, given that agriculture is currently seen as one of the large growth industries," Dr McGilchrist said.
"ICMJ not only provides students with a greater knowledge of meat judging and the attributes of trimness, muscling and quality that make up the evaluation process, it also provides students with the skills of decision making and justification. The program continues to provide industry leaders through its graduates, now in the thousands, and continues to be highly regarded within the industry during recruitment."
Participants of the intuitive program will get a unique insight into the meat and livestock supply chains through addresses from key industry figures, including AMPC chief executive David Lind,  Lambpro director Tom Bull, JBS Australia's Brad De Luca and Kerwee Lotfeeders' Steven Martin.
The program includes presentations, interactive workshops, meat judging training and a contest involving the judging of lamb, pork and beef carcasses and primals.
Ten finalists will be selected to undertake a five-day Meat Standards Australia training course in Brisbane, where they will also receive a comprehensive introduction to the Australian meat processing sector.
Five of these students will be selected to take part in a month long industry tour of the US – a once-in-a-lifetime opportunity to gain exposure to US livestock production, meat processing, meat research and meat grading systems, while also competing at an international level.
Dr McGilchrist said the response to this year's program from universities, presenters and sponsors was an indication of the value ICMJ delivers to the industry.
"This year's program not only has an impressive lineup of speakers but industry support through sponsorship has been stronger than ever. Without industry support, the program would not be able to expose these students to the exciting opportunities and challenges within our industry," he said.
Source: ICMJ