Animal Health company Zoetis continues to support the mental health challenges faced by people living in rural Australia through its partnership with mental health organisation Beyond Blue.
The company is lining up for its fifth consecutive year of fundraising activity, aiming to raise up to $100,000 to support the cause in 2020.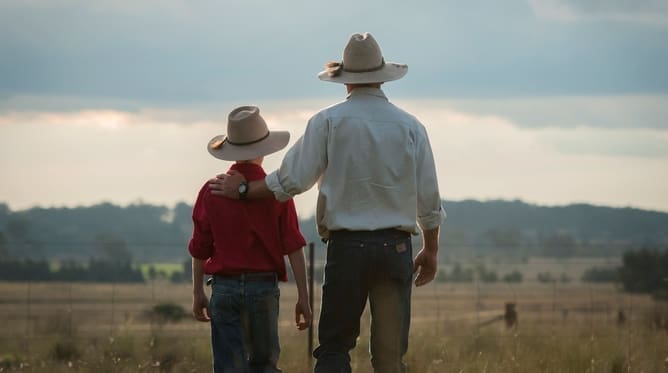 Zoetis, which works closely with rural Australia through interactions with the country's farmers, merchandise outlets, veterinarians and their families, has over the past four years helped raise $400,000 by donating $5 from each sale of the company's livestock, pig and poultry vaccines and drenches.
The money raised goes directly to Beyond Blue's Support Service to continue helping people living in remote areas who experience higher rates of mental health conditions and suicide. To date, thanks to Zoetis's donation, more than 8000 people have been able to get the support they need through the Beyond Blue service.
"We are proud to once again be supporting Beyond Blue and the important work they do," said Lance Williams, Zoetis senior vice president for Australia and New Zealand.
"We knew that supporting mental health in rural Australia was critical when we first embarked on this campaign, but we didn't know then just how important the partnership would be. Together we have made strong progress in supporting the mental health and wellbeing of rural families and individuals, and we are passionate about helping again this year."
Since the partnership between Zoetis and Beyond Blue started in 2016, calls to the Support Service have increased by 20 percent, and the number of people calling for help is expected to be even higher this year. In April alone, Beyond Blue experienced a 60pc increase in contacts compared to the same time last year.
"This is a good sign because it means more people are reaching out for support. That tells us there's less and less stigma attached to support seeking," Beyond Blue CEO Georgie Harman said.
"This year has brought its challenges and over the past couple of months, people have been telling us they're feeling overwhelmed, worried, lonely, and concerned about their physical health. They're also concerned about the health of friends and loved ones, finances, job security and the economy."
"Community, mateship and humour are very much part of our national character and they're qualities people in rural and regional areas demonstrate every day. These will be tremendous strengths as we support each other through these difficult times," Ms Harman said.
2020 has been a considerably challenging year for Australian communities, with record breaking droughts, devastating bushfires, serious flooding and now, the global pandemic COVID-19.
Beyond Blue lead clinical advisor Dr Grant Blashki said in any disaster recovery, it was tempting for people to throw themselves into the physical rebuild, but it is just as important that we invest in our mental health, too.
"We know that coming together physically as a community after a disaster is good for our mental health and wellbeing. At a time when we still need to maintain physical distance, let's make an effort to do that safely and remember we can stay connected in other ways," Dr Blashki said.
"Call or use video chat to check in with each other. If people have limited or no access to digital devices or the internet, having a chat with a neighbour over the fence while keeping an appropriate physical distance can be beneficial."
The Beyond Blue Support Service offers free contact with counsellors by phone, webchat or email. In addition to the Support Service, Beyond Blue's online resources can help people turn their lives around.
With more than 100,000 people using Beyond Blue's online forums every month, tapping into an online peer support network offering people connection and support from others who have been through similar experiences. The forums are monitored by a team of moderators who are trained to offer support to users and ensure conversations are safe and welcoming.
"Every dollar raised by Zoetis go towards the Beyond Blue Support Service goes directly to our phone and online services which are an excellent way for people to get the assistance they need, regardless of location. In fact, it's encouraging to see that people in rural and remote communities access the Beyond Blue online forums at a proportionally higher rate than people living in the cities," Ms Harman said.
"People in rural Australia have been through some tough times recently, and thanks to generous donations such as this one, Beyond Blue can continue to offer free support, 24 hours a day, 7 days a week," she said.
Customers can support the Zoetis initiative from July 15 to October 31, 2020. For every animal health product sold by Zoetis, the company will donate $5, up to $100,000 to Beyond Blue.
For more information on how you can help Zoetis to raise vital funds to support mental health in our rural communities through its partnership with Beyond Blue, visit www.zoetis.com.au
For more information about depression and anxiety, visit www.beyondblue.org.au. To talk to a mental health professional for free, contact the 24/7 Beyond Blue Support Service on 1300 22 46 36.
The free Coronavirus Mental Wellbeing Support Service is available 24/7 at coronavirus.beyondblue.org.au Its dedicated phone line, staffed by mental health professionals trained on the pandemic response, is now open on 1800 512 348.