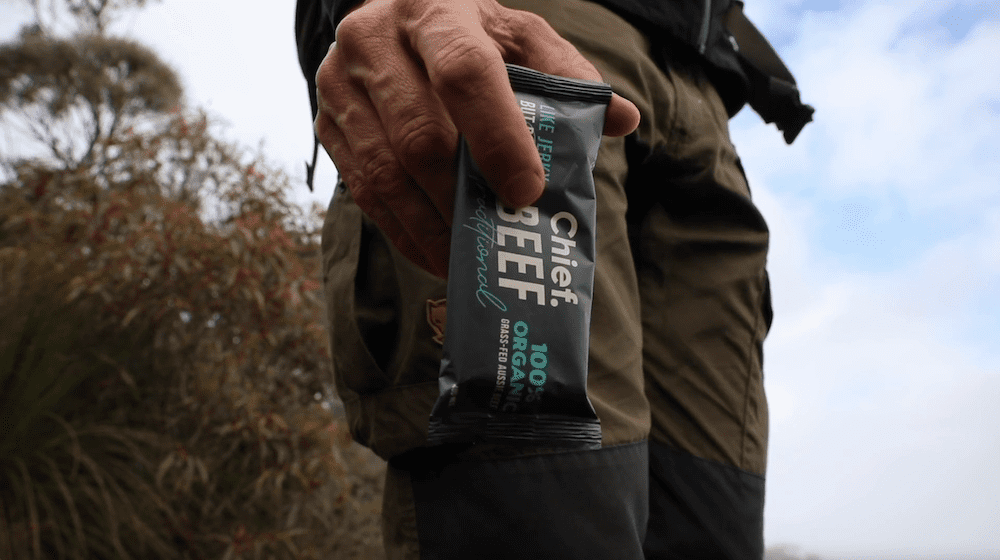 A shelf-stable beef snack bar made from grass-fed brisket and topside grown in Queensland's channel country is building a popular customer base across Australia.
The innovative product, which adds another dimension to the availability of meat products in the large and growing healthy snack food market, is also set to soon be sold internationally.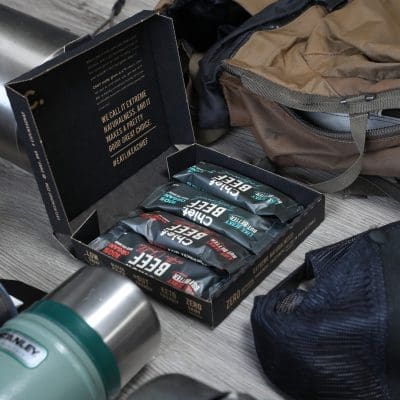 "Chief Beef" bars have been developed over the past seven years by Sydney-based health food business Chief Nutrition, led by a team including Justin and Libby Babet, Brock Hatton and nutritionist Veronika Larisova.
Many products currently available in the convenient snack food market are ultra-processed, high in sugar and of little to no nutritional value.
Chief Beef bars have been developed to provide a solution for people looking for healthy, natural, nutrient-dense snacks, which can be eaten on-the-go without the need for refrigeration.
Developed with food technicians, Chief Beef bars are produced by mixing minced topside and brisket sourced from pioneer organic brand OBE with dried fruit and spices.
The natural ingredients are then extruded and dried to produce a beef bar, which provides a novel difference to other meat-based snack products such as meat sticks or jerky and biltong.
Perfectly-sealed oxygen free packaging enables a 10-month shelf life without the need for preservatives.
Co-founder Justin Babet said the Chief Beef bars were initially marketed online, building a strong direct-to-consumer following, and are now available in a wide range of major bricks-and-mortar retail chains, including Ampol service stations across the country.
"Over sickly sweet protein bars made from loads of sugar and artifical crap? We were. So we went out did something just a little big crazy. We made a savoury bar using a proper protein source – beef." See more on Chief Beef bars in this video:
They sell at retail prices of $5.95 per individual bar or $4.99 when sold in a pack of 12.
"My wife Libby (a health and fitness expert, author and former trainer for Channel 10's "The Biggest Loser" program) and our nutritionist and exercise physiologist Veronica would always get asked by their customers 'what can I snack on?'," Justin (left) explained.
"When you look at the back of a packet of even supposedly healthy products, you're either going to find lots of sugar, or lots of artificial junk basically – thickeners, fillers, artificial sweeteners – and sometimes you will find both.
"So essentially we thought we know we can do better.
"If you are looking to make a high protein, low carb snack, which is short-hand for health, then beef is actually a really good way to do that."
The beef bar products have since developed a strong following among a customer base that is quite different to the traditional, male dominated jerky and biltong segment.
If anything the customer base is a little more female centric than the typical jerky-in-a-packet customer, Mr Babet said.
"And look I think that is partly because of the format, but partly because of the way people use it.
"I know plenty of girls trying to be healthy will have a can of tuna in their bag because they want to have protein snack rather than high carb sugary snack
"We have solved that problem for them, they don't have to have a can of tuna in their bag anymore, and a bag of biltong probably wouldn't feel right for them.
"Our beef bars are our top seller by a factor of two, because when people like them they really love them.
"People are starting to understand that beef is actually a health food, particularly when we avoid added nitrites and nitrates and other preservatives."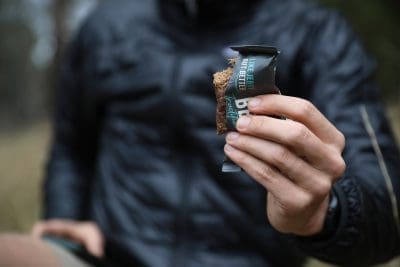 Mr Babet said the business is on track to reach a $5 million annual run rate this year.
The company has also been conducting a joint project with Meat & Livestock Australia and has plans to export its first beef bar products in coming months, which will be markets in the Middle East.
Chief Nutrition also produces and markets its own range of biltong products anc collagen bars.
The company works closely with farmers in the regenerative agriculture space and is also a partner of the Thankful For Farmers program.
For more information visit the Chief Nutrition website here.