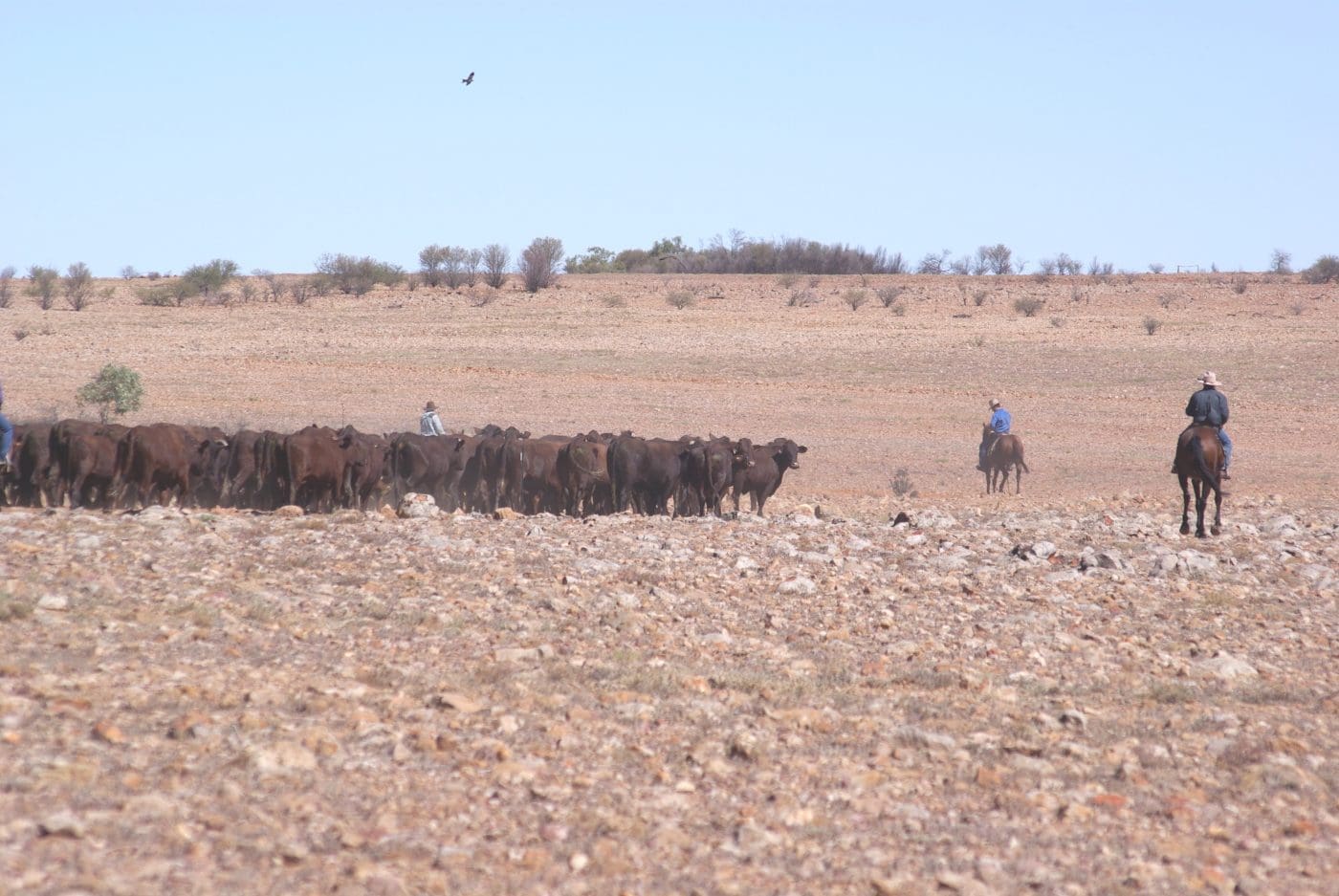 THE Woolworths Group and its retail customers have raised more than $7 million for Rural Aid's Buy a Bale appeal in support of farmers impacted by the drought.
The total includes Woolworths' initial $1.5m donation, customer donations made at stores across the company's retail group businesses (Supermarkets, Metro, BWS, Dan Murphy's and Big W), and profits from sales in the fresh departments at Woolworths Supermarkets on Saturday August 11.
Major retail rival Coles is undertaking a similar campaign, pledging $5 million itself in grants or interest-free loans for farmers who have a project which will help them to combat drought in the future, and matching customers' drought donations dollar-for-dollar during the month of August to help Aussie farming communities. Coles is expected to announce its own drought aid tally in coming days.
The funds derived from Woolworths and its customers are already being used by Rural Aid to deliver more livestock feed, cover essential household expenses, and provide additional counselling support services to farmers in need in rural areas.
Rural Aid chief executive Charles Alder said it had been incredible to see the whole nation rally together to help support the nation's strong and resilient Aussie farming community during this tough period.
"The funds raised by Woolworths are already starting to help farmers who have reached out to us in urgent need of feed for their livestock, as well help with household expenses," he said.
"Additionally we've been able to increase vital counselling services available for farming families in regional communities, with counsellors coming on board in Broken Hill and Lighting Ridge."
"Moving livestock feed is a huge logistical challenge, but we are working really hard with our industry partners to support this. We are grateful for the additional support the Woolworths supply chain has been providing to ensure more hay and much needed supplies are getting to our farmers in need, as quickly as possible."
Woolworths Group chief executive Brad Banducci said his company had been overwhelmed by the outpouring of generosity from its customers and store teams in support of Australian farming communities.
"Our store teams, particularly in regional and rural areas, have continued to go above and beyond to support fundraising efforts because they know it makes a real difference for those impacted in their local community.
"We are proud to have collectively raised and donated more than $7 million for Rural Aid's Buy a Bale appeal, and we continue to look at ways to support their work above and beyond fundraising."
Woolworths is also supporting Rural Aid with expert resourcing in the areas of supply chain logistics and planning.
"Every little bit helps and on behalf of Woolworths, I'd like to personally thank our customers, our teams and everyone in the community for helping out in this time of need," Mr Banducci said.