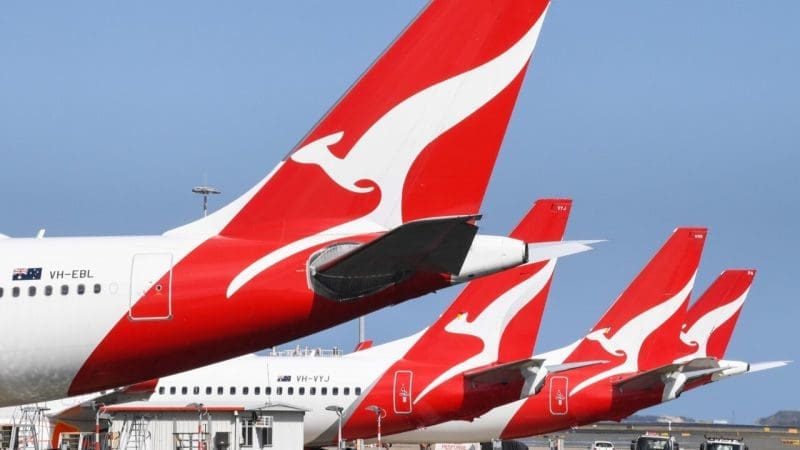 AUSTRALIA'S national air carrier Qantas has been in the headlines for all the wrong reasons lately, with countless delays, cancellations, lost luggage and reports of the company not showing much empathy in dealing with the issues.
The cost of airfares has also been in the news, with prices expected to keep on increasing for the rest of this year – an issue people in the bush know too well.
Exorbitant flight prices have been plaguing inland Australia's for years – a $1,000 return flight from Mount Isa, Longreach or Alice Springs to the east coast has been a reality for a long time.
Nationals' senator Susan McDonald said the flight prices made it tough to attract people to live in the area.
"When families move to the regions, they can't go to significant events in their lives, like funerals or weddings, without incurring a significant cost," Ms McDonald.
"It certainly impacts on families' decisions when they are deciding whether or not to move to the regions. People then get in their cars and travel thousands of kilometres on roads that don't have enough money spent on them, which is very dangerous."
Ms McDonald, whose family owns several stations in North Queensland, said the flight prices made it hard for the workers to have a weekend away in the middle of the year.
"We see a lot of them get into cars and go home for the holidays in the wet season, but that is only holiday they get all year," she said.
The issue of expensive regional flights gained some momentum three-years-ago, with a senate inquiry commissioned to investigate "the operation, regulation and funding of air route service delivery to rural, regional and remote communities".
Dozens of submissions were made to inquiry by organisations like the Isolated Children's Parents' Association, Western Meat Exporters in Charleville and parents paying thousands-of-dollars to send kids to boarding school, despite booking months in advance.
Qantas also made a submission, pointing to some of the company's local discounts and giving a summary of how it prices its airfares.
The inquiry made a series of recommendations, mainly calling for the Productivity Commission to investigate the issue further.
But a quick search of the Qantas website shows flying west from the east coast is still expensive in comparison to staying on it. These flights were all quoted with two weeks' notice – departing on October 7 and returning on October 14:
Mount Isa to Brisbane $915
Longreach to Brisbane $1043
Alice Springs to Darwin $868
Cairns to Brisbane $628
Brisbane to Sydney $407
It should be said there are other carriers operating in Western Qld and the Northern Territory – like Rex, Virgin and Airnorth, who can be cheaper or more expensive than Qantas on any given day.
Ms McDonald said the recommendation for the Productivity Commission to investigate flights had not been acted on.
"We pretty quickly sailed into COVID after that senate inquiry and a lot of those discussions disappeared,"
"But I think it would timely for the Productivity Commission have a look into it again. We have regulated routes in Qld and they have made for more flights but pricing is still an issue."