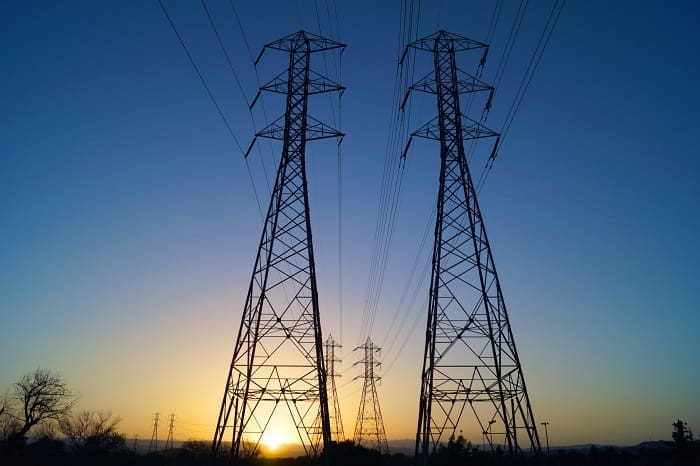 ELECTRICITY and gas prices are forecast to remain high for the foreseeable future after warnings of possible outages due to a shortfall in supply in recent days.
Yesterday, five states were warned of possible outages by the Australian Energy and Market Operator (AEMO), which manages the Australian Electricity Network. The shortfall was put down to a $300/megawatt hour cap AEMO put on suppliers, planned maintenance and a global shortage of gas.
While the grim predictions did not come to fruition after it directed companies to add supply to the market, the organisation has taken another major step today to suspend the spot market for electricity because it cannot guarantee supply.
"These electricity shortfalls primarily relate to generators revising their market availability in response to administered wholesale electricity price caps. In addition, there are generation units offline for maintenance, along with influencing factors, such as higher energy-related commodity prices," AEMO said in a statement this morning.
"Today, AEMO continues to encourage generators across the NEM through our lack of reserve (LOR) notices in Queensland, New South Wales, Victoria and South Australia to bid their availability into the market, rather than being directed to do so."
The situation put many on edge, including processors, and prompted calls from academics and the Electrical Trades Union for an inquiry into the way Qld's electricity network is managed.
While an inquiry may answer some questions, the situation is not expected to be resolved quickly with a global shortage of gas forcing prices up and possible shortages to continue. One processor has told Beef Central the company's power bill is likely to increase by 300 pc next year.
Decreasing reliance on the grid
With power prices building on the agricultural industry in recent years, many operations have been investing in infrastructure to decrease reliance on mains power.
Beef Central has spoken to three feedlot operators on the Queensland's Darling Downs who have all made recent moves to distance themselves from the fluctuating markets – through on-farm solar, forward gas contracts and installing infrastructure with the ability to switch between diesel and gas.
Feedlots with steam flaking mills can be big electricity or gas users and the recent electricity crisis will go on top of record feedgrain, cattle and diesel prices which have all put pressure on operations.
Earlier this month, NSW Farmers called for more government investment into on-farm electricity generation. Reg Kidd from the NSW Farmers Energy Transition Working Group said rural users were paying a lot more than urban users.
"This is a huge cost for country people, but it's especially felt by those high energy users such as dairy farmers and intensive livestock producers," Mr Kidd said.
"Many farm businesses are seeking efficiencies and certainty of energy supply by installing solar or other renewable generation, backed up by batteries, and while the costs of these are gradually reducing, they are still a major infrastructure investment to meet business rather than residential requirements.
"NSW Farmers is asking the state government for investment in farm businesses, including subsidies and low interest loans, to install renewable energy generation and storage."
Work needed on electricity network
While there is a push from the agricultural industry to decrease reliance on the National Electricity Grid, may are calling for a reform of the entire system.
Monash University professor Ariel Liebman said the current system was problematic and created too much uncertainty.
"The complete laissez faire approach to both our natural resources (LNG) and market frameworks that assume all actors are rational and the market will sort it out have clearly failed us this week," Prof Liebman said.
"A different approach is required with more direct investment from the government. We need to go back to strong regulation like we had in 1998 before the state electricity generators, gas infrastructure and grids were corporatised and partially privatised. That was supposed to increase efficiency and decrease costs to consumers. We got the exact opposite."
Agforce Grains president and Darling Downs farmer Brendan Taylor said he was not sure how to make it happen, but more reliable power was needed for growers.
"Everyone is pointing the fingers at each other, but that doesn't solve anything," he said.
"What we need is reliable baseload power at an affordable price, because if it is too expensive the cost has to be passed down the line. Renewables and solar are certainly helping, but I don't think they are the silver bullet at the moment."