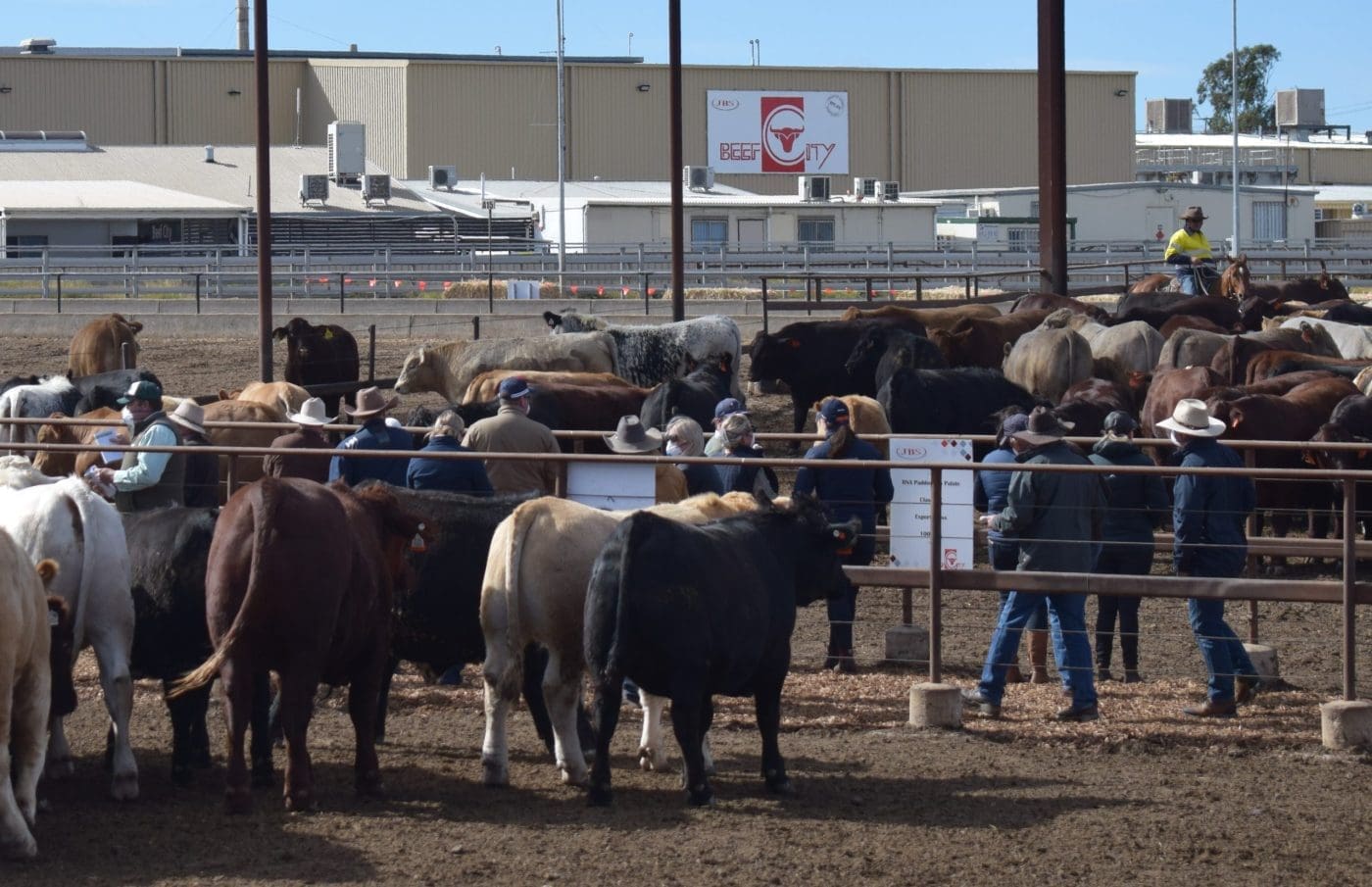 A DROUGHT-induced turn-off of cattle in the United States has been credited as one of the biggest drivers of global meat market in the past two years.
But attendees of yesterday's RNA Paddock to Palate performance weightgain results in Toowoomba heard that the drought cycle is starting to change, with significant rain in some of America's biggest cattle producing states.
The largest livestock state, Texas, has seen some serious flooding and feedlot mortalities in the past month. The Texas Cattle Feeders' Association told local media 4000 head were killed at a feedyard near Amarillo.
JBS manager of feedlots James Palfreeman has recently returned from a trip to the US and told the Paddock to Palate event, the rain was starting to change the cattle and beef market.
"The drought is starting to break over there, some states are still affected by it but some of the big cattle producing states have had good rain," Mr Palfreeman said.
"I travelled from Canada to the Texas panhandle, Colorado had some good rain and it was flooding in Texas when I was there."
Mr Palfreeman said the turn in season was starting to show in the processing numbers, with a reduced kill in recent months.
"Their great herd liquidation is starting to slow and year-on-year cattle slaughter has reduced – the week before last they killed 616,000 for the week and it was 672,000 for the same week last year," he said.
"The number of cows and bulls they have killed is down 5pc year-on-years, the cow kill is a standout in that and has been down 12pc this year. They are really moving back into a herd rebuild phase."
Global meat markets still oversupplied
While the season is starting to turn in the US, Rabobank senior animal proteins analyst Angus Gidley-Baird told the event that many of Australia's global meat markets were still oversupplied.
"We have heard anecdotally that there is a fair buildup of stock in the system, particularly in some of those markets like Japan and South Korea," Mr Gidley-Baird said.
"You can access the Japanese stock numbers and you can see that the Japanese meat stocks are historically high, they are exceeding the highest levels we have seen in the last 10 years and they are about 28pc above the five year average of stock in store.
Mr Gidley-Baird there were some signs of recovery in global meat demand, particularly in China which is coming out of its Covid zero policy and opening again.
"It is not the gangbuster growth we have seen from China in previous years, but the consumer confidence is starting to improve," he said.
"People are going out to restaurants again, but it seems they are being a bit more selective about what they buy, they are looking at the value rather than going all out."
When will cattle prices recover?
With some of the markets highlighted by Mr Gidley-Baird beginning to recover, he said a potential herd rebuild in the US could take some product out of Australia's key markets.
"There are some positive signs for Australia out there at the moment, although we are seeing a large volume of cattle coming onto the market," he said.
"The next six months are going to be interesting to watch and I can see some more positive signs in the next 12 months as the US production base really starts to contract.
"I think there is possibly a little bit of upside in prices this year if there is confidence from producers and then from 2024 onwards, we will start to see that US cattle market really contract and our prices recover."
See today's separate item comparing slaughter cattle prices in Australia with those in the US, Brazil and Argentina