STUDENTS from the Australia's Intercollegiate Meat Judging program are this week travelling through Southern Queensland to hear from lot feeders, processors and the industry's peak marketing body.
ICMJ run the intensive education and development week for students selected from the national conference and competition held in Wagga Wagga earlier this year.
One of the stops was at Australia's largest feedlot, Grassdale, which is owned by the week's major sponsor Mort & Co.
The group were shown around by Grassdale feedlot manager Marcus Doumany, who gave them an insight the operations. He said it was important for the industry to appeal to prospective employees.
"We are on the hunt for more staff, we are running about 10 to 15 percent below our full budgeted level – although it has not impacted the quality of what we do," Mr Doumany said.
"I am confident that if we keep building the capacity of the staff we have and if we keep engaging with the community and with young people like we are this week, we will turn that around.
Beef Central was on the tour and spoke to some of the students about their career aspirations.
Katja Zapf, University of Queensland
Growing up on a vegetable farm in Germany, Katja Zapf made the switch to the meat industry after working on an Australian cattle station.
"I liked growing up on a farm and it taught me a lot, but I was never really interested in taking over the family farm," Ms Zapf said.
"After I came over here and worked on a station, I found I really liked agriculture and working with animals."
Ms Zapf has already enjoyed plenty of success in the ICMJ program, becoming the individual champion at Wagga Wagga. She decided to study a bachelor of agribusiness for the wide scope of employment opportunities it provided.
"I would like to do a grad program with a big company, so I can see different parts of the industry and see what area I would like to build a career in," she said.
"There is a lot of challenges coming up for the red meat industry and with that comes a lot of opportunity."
Rachel Franklin, University of Sydney
Sydney-based Rachel Franklin first picked up her interest in the agricultural industry came after studying the subject at her high school.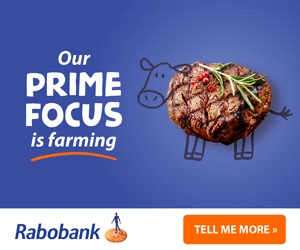 "I didn't grow up on a property and I don't have any family from a property. But I really enjoyed the cattle showing at school," Ms Franklin said.
"I then found at about the ICMJ program with a subject at university and I was really interested to go and compete – it was an opportunity to meet and network with people I don't normally get to work with at my university."
Ms Franklin said she had another year left on her degree, then she was pursuing a career in the red meat industry.
"We keep being told about the opportunities in agriculture and the strong future for students," she said.
Jack Jansen, University of New England
For Jack Jansen the red meat industry has been a big part of his life, growing up on a property at Camden in New South Wales, doing a gap year on large-scale property in Qld's gulf country and studying a bachelor of rural science at UNE in Armidale.
"There's countless opportunities in the agricultural industry, every place we have visited on this trip has been experiencing a labour shortage," Mr Jansen said.
"I think we also have an opportunity to educate our consumers and programs like ICMJ are good for that."
Mr Jansen, who has almost finished an honours thesis, said he would like to use his life-long experience in the meat industry to help solve some of the problems.
"Before doing the ICMJ program, I have never been exposed to the processing industry and it is definitely a part of the industry I am interested in," he said.
"I really like the analytics of data to improve efficiencies in the industry and I am hoping I can take my work at university and build on that by working in the industry."