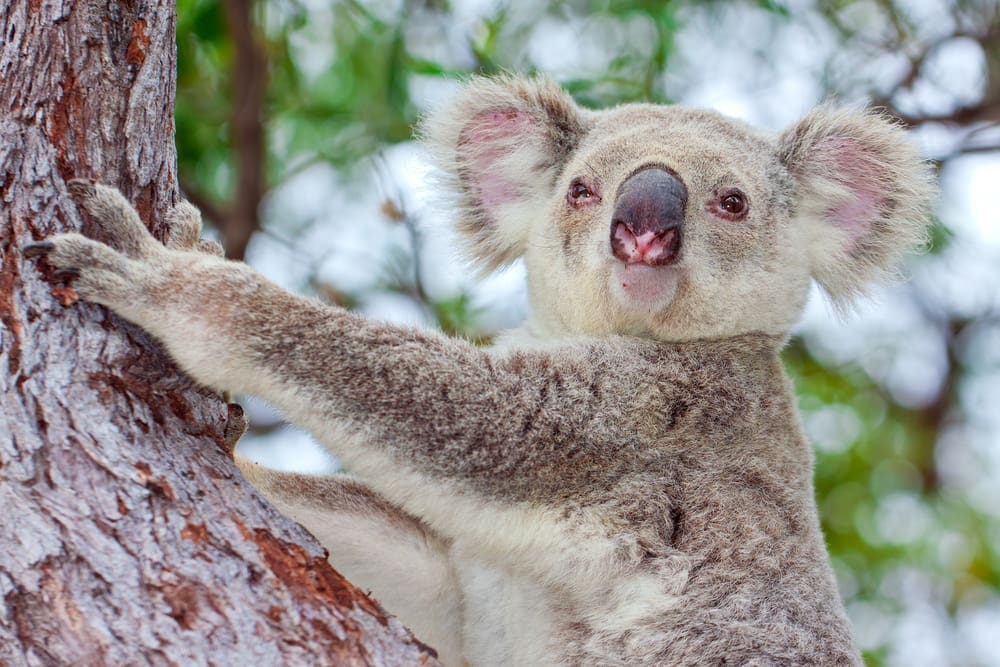 SOME of the largest and healthiest koala populations in Queensland can be found in regional areas co-existing with cattle grazing operations.
This is not the sort of message that animal rights groups are likely to want the public to hear, particularly in a week when they have paid for a billboard in the regional capital of Rockhampton attacking farmers and livestock as a primary cause of koala deaths in Australia.
It is also a message that is not widely reported, with most media attention on koalas in Queensland focused on the State's south east corner, where urban development, car strikes, fires, attacks by dogs and the spread of disease have been identified as the main reasons for dramatically decreasing koala populations.
University of Queensland koala ecologist Dr Bill Ellis (below) has spent the past 35 years studying koala populations all over Queensland.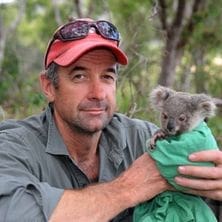 In contrast to claims that cattle are the root cause of koala loss in Queensland, his published research has demonstrated that some of the state's most thriving koala populations can be found in close proximity to grazing operations.
This he attributes to the fact that grazing operations often manage weeds, reduce feral predators and minimise the risk of high intensity bushfires, which contribute to improved habitats for koalas and can increase the capacity of those areas to sustain koalas.
"The thing about farmers and graziers, they are actually connected to the land, and they're connected to it through their children as well – they want their kids to experience having wildlife on their land, so no matter how much of a gnarly old farmer you are, you've got that softness for the landscape and the environment there," Dr Ellis said, when contacted by Beef Central this week.
Dr Ellis is focused on improving outcomes for koalas, but takes a very different approach to the animal rights group model of using billboards to attack and vilify farmers and livestock production.
His approach is based on decades of on-the-ground research, following where evidence and direct experience with rural landscapes and landholders has lead him.
That has been to the view that landholders who manage the landscape are part of the solution, not part of the problem.
He sees particular sense in providing incentives to make it profitable for graziers to keep and enhance ecological values on their properties.
Koala populations increasing
Dr Ellis said that while South East Queensland's koalas receive most of the attention, most of Queensland's koalas live outside the south east.
Intriguingly, in the current environment, he regularly hears people saying they are seeing more koalas now than they have before, as he travels around regional Queensland.
"There could be many reasons for these observations," he said. "But in some areas it makes sense that the koala populations were doing well, because predators were being controlled, cattle gazing on private property and state forests was reducing undergrowth leading to less intense fires, and their habitat may be improving.
"There is no doubt about the impact historical clearing has had," Dr Ellis said, "but these kinds of observations shine a light on the possibilities in the regions to work together and improve the lot of the koala.
"This is a unique opportunity we have".
Koalas were also far more resilient than many people realised he said.
"They are like a lot of the animals in the outback, they are incredibly resilient, so they persist in very harsh environments.
"It is amazing the properties we turn up to, we see a few scattered trees, you get at best a line of trees, and you turn up a koala.
"These are the sort of landscapes where we could improve their lot significantly, without a lot of effort."
Incentivise landholders
The State Government has previously sought to buy properties to increase protected koala habitat, but Dr Ellis believes there is a good opportunity to use resources to incentivise farmers and graziers, to help them to increase and improve existing koala habitats on their properties.
"There are koalas over a lot of the State," he said. "We don't really need a lot of high-tech solutions, what we do need is to nourish, protect and connect viable habitat and I think one of the easiest ways to do that is to incentivise it on private properties."
"This is where I reckon you would get the most bang for your buck – go on people's properties and say, well, you know what, we're talking about a five metre strip or an individual bunch of trees here. How do we make that work, and start that conversation."
"If we have defined, connecting vegetation and we tell people this is what we want to put in there, they can say, well that is going to cost me X head of cattle, and then its about getting some support to do that.
"If there was a reward for strategically retaining or even planting some habitat, they're the kind of things you can work out with farmers I'm sure."
Koala-friendly beef
Taking it one step further, he also foresees potential to enable properties actively supporting koala populations to get recognition – similar to the Heart Foundation tick for example, to provide a point of difference for their product in the market place.
"Put it this way," he said, "'koala-friendly beef', I don't think that's too far fetched".
"With the Olympics around the corner I think there is an opportunity for a renewed push to reward good stewardship of koala habitat on profitable grazing properties. The two can and do co-exist across a lot of the state."